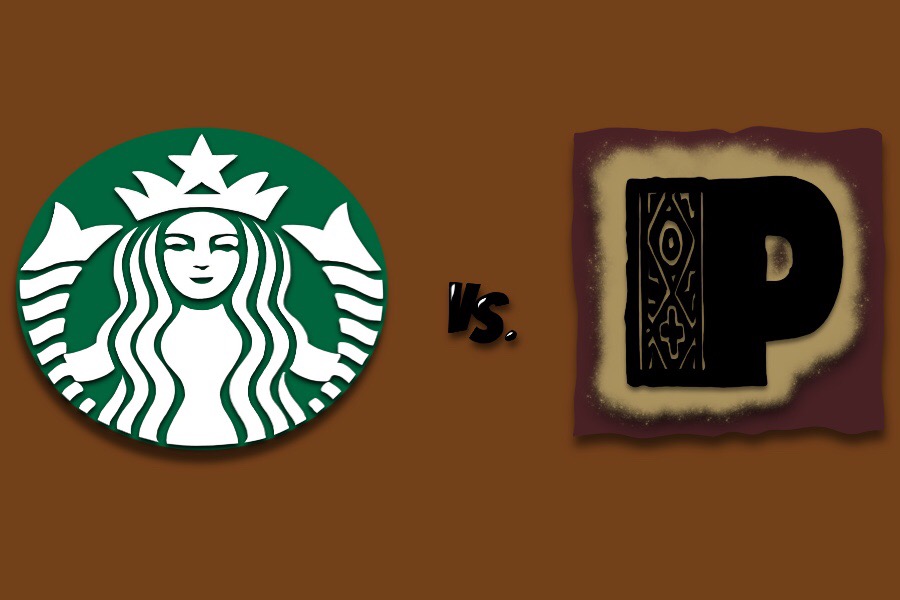 Student reviews of Silo changes and renovations, fast food chains vs. local chains, study spaces
Campus has been undergoing various constructions and renovations recently, from the opening of the Memorial Union last spring to the current Activities and Recreation Center renovations to the recently renovated Silo and South Silo.
Major changes to the Silo include swapping out Starbucks for Peet's Coffee and replacing all fast food chains owned by Sodexo, including Taco Bell, Carl's Jr. and Pizza Hut, with food options run by UC Davis Dining Services, such as Spokes, a burger joint, and Crepe Bistro. In addition, the market area that sold salads, bagels, yogurt and other to-go products is now being housed separately in the South Silo.
Kristina Ivanova, a second-year biochemistry and molecular biology double major, enjoys the new space created by the renovations.
"I really love all the new space," Ivanova said. "It used to be jam packed in here, so I love that there's more space to breathe and walk around."
Tessa Hansen-Smith, a second-year psychology major, appreciates the trade-out of fast food chains and their calorie-filled meals.
"I like that it's not chain, fast-food restaurants anymore because [those] just forced you to gain fifteen pounds," Smith said. "I do kind of miss Starbucks though. Peet's is okay, but I definitely like Starbucks a lot more."
On the contrary, Anna Rita Moukarzel, a second-year mechanical engineering major, put in a good word for Peet's.
"I come to the Silo a lot because most of my classes are nearby," Moukarzel said. "I really miss Taco Bell because it was my before-class food. [But] I kind of like Peet's more so I'm not really complaining."
Adding more points to team Starbucks, Taruna Neelakantan, a second-year pharmaceutical chemistry major, regrets its loss and the gold card rewards program that she used to benefit from.
"I have mixed feelings about the renovations in terms of Starbucks and Peet's," Neelakantan said. "I like Starbucks because I can use my gold card and get rewards to use for free drinks later, so I'm not a huge fan of [the switch] — but maybe with time."
Anaiah Ramirez, a first-year English major, shared her fresh perspective on the Silo, without having seen the older version of it.
"I really like how there's different varieties of food," Ramirez said. "You have halal food and you have American fast food, and then you get to have desserts [at the] Crepe Bistro, [or even] something a little bit more healthier like a smoothie."
Coming in as a freshman living in the dorms, Ramirez was concerned about her food options and if she would be limited as to where she could access meals.
"I was actually pretty impressed because I thought the only food source I was going to get was from the dining commons or off-campus," Ramirez said, "but [the Silo] helps me acclimate to the campus much better, [and it] is my favorite area of [campus]."
The South Silo's marketplace, housed in the building to the left of Gunrock Pub, hasn't been noticed by many students yet.  
"I really like the two separate buildings," Ivanova said. "I love how if you just need to get something to-go, it'll be over there."
While Ivanova admires the separation of the two food places for reducing crowdedness, Claudia Carillo, a third-year animal science major, offered a critique of the separation, and the replacement of Sodexo's previous chains.
"I feel like there's really no options [now], because it's only Spokes, the Crepe Bistro and Peet's now," Carillo said. "I feel like there were more options before and it was really convenient just to have the little market over here."
Carillo did, however, appreciate what she found to be pretty cheap and reasonable prices at the Spokes burger joint.
It is yet to be seen how many more renovations will be made by UC Davis and what student's reactions to future changes will be.
Written by: Sahiti Vemula — features@theaggie.org