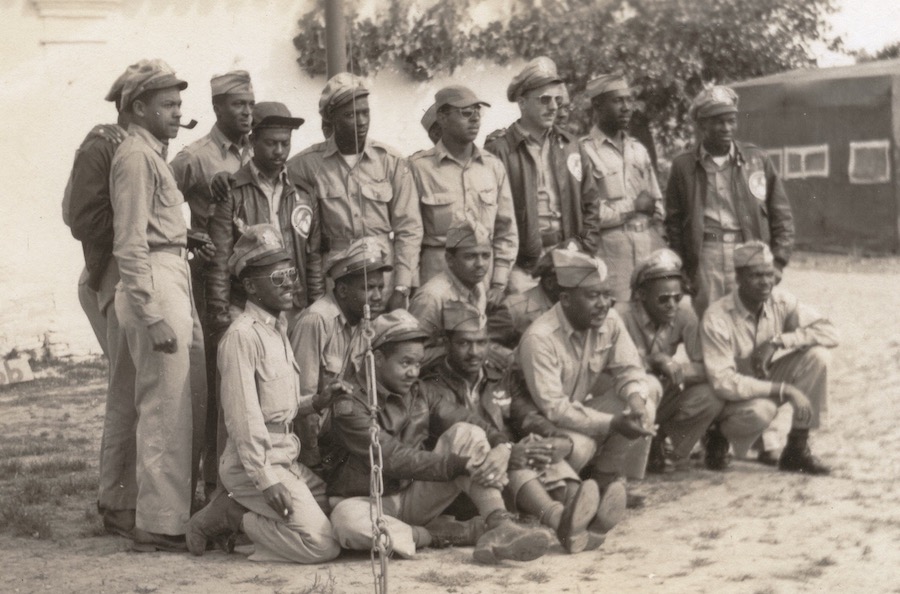 Descendants of Tuskegee Airmen host event in Davis
On the evening of Oct. 10, a small panel gathered at the Davis public library to share the legacy of their fathers.
"It's one of the most untold stories there is," said Betty Lawson Davis, an event panelist and the daughter of Tuskegee Airman Herman 'Ace' Wallace.
This often-overlooked segment of history centers around a group of determined African-American college graduates who would shape the events of World War II. These young men and their support network of doctors, nurses, cooks and mechanics became collectively known as the "Tuskegee Airmen." Also known as the 99th Fighter Squadron, the Tuskegee Airmen were the first African-Americans to serve as military aviators in the U.S. Armed Forces. The squadron is remembered for its deployment overseas, flying from North Africa to Italy during the war. The airmen faced institutional racism and exhibited great courage and are thus deeply respected by those who know their story.
The Tuskegee legacy was represented at the Davis panel by four descendants of the Tuskegee Airmen, all of whom are members of the Tuskegee Airmen Heritage Chapter of Greater Sacramento. Each descendant shared memories of their father while inviting questions from the audience.
Lanelle Roberts Brent, the daughter of Colonel George S. "Spanky" Roberts, lead the discussion by providing a background of what is called the "Tuskegee Experience."
"Our goal is to continue the legacy and tell the truth," Roberts Brent said.
The Tuskegee Airmen Heritage chapters aim to preserve accurate history and engage the community with the legacy of the Tuskegee Airmen. According to Leigh Roberts, the public relations officer for the Greater Sacramento Chapter, the local organization was certified in February of this year and has already involved heritage members from all over California and Nevada. The chapter hosts large informational events, occasionally attended by members of the 99th Fighter Squadron. Additionally, the local chapter fundraises for a scholarship program aimed at college-bound high school seniors and single parents.
At the Davis informational event, attendees learned a detailed array of historical facts. Panelists emphasized the unmatched success of the Tuskegee Airmen, the original Top Gun crew which maintained the lowest loss of life during WWII and earned over 150 awards for its endeavors as the "red-tailed angels." However, the speakers did not hesitate to remind the audience that the success of the Tuskegee Airmen defied rigorous segregation and extreme racism, a topic that transitioned into a more general discussion about the history of racism in America.
"They were one of the most successful squadrons during WWII, but they were supposed to be a failure," Roberts Brent said during the discussion.
What was intended to be a failure later became an inspiration for the Civil Rights Movement and similar discussions of black rights movements today.
Written by: Eliana Sisneros — city@theaggie.org