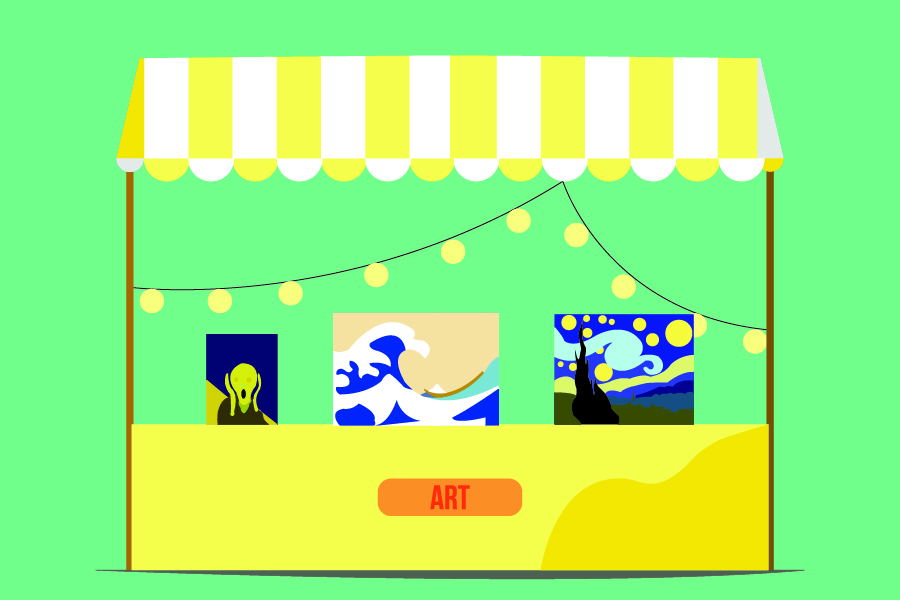 Festival to showcase variety of local art
Just in time for the holiday season, this year's 20th annual Sacramento Arts Festival, with 225 vendors and over 15,000 original works, will feature a selection of elaborate and one-of-a-kind artworks, including jewelry, ceramics, clothing, furniture, woodworks, drawings, paintings, sculptures and photography. Artists come locally and from across the nation to showcase their talent and hardwork.
"People come by my booth and we just talk about travel and share that love," said local photographer Darlene Riel. "My photos remind them of where they've been, which is really the reason why I do these shows."
Riel has been showcasing her photography for over 30 years, participating in a variety of local art shows and events. Her work can be found in places such as Davis' Avid Reader and the Auburn Old Town Gallery of Fine Art. Riel is also a retired employee of UC Davis, having worked at the UC Davis School of Veterinary Medicine as a registered veterinary technician for over 20 years.  
"The thing I'm most looking forward to is seeing the artists do well," said Sacramento Arts Festival producer Warren Cook. "It's hard to be an artist these days."
Also featured at the festival will be local woodworker David Levy. Levy has been involved in woodworking for over 40 years and is no stranger to art shows. Throughout his career, Levy, who is based out of Woodland, has participated in many art festivals in Sacramento, Mill Valley, Sausalito and beyond.
"I like to make functional artwork that can be enjoyed in the home but also allow the person that buys it to be creative with it," Levy said. "For example, the Trivet Susan set that I make allows the customer to create their own design."
In addition to the various art booths at the event, the Sacramento Arts Festival will also feature live music and food of all kinds. Bands such as the GG Amos Blues Band and The Kurt Ribak Jazz Quartet will provide live entertainment for all visitors throughout the event. Attendees will also get a chance to participate in a raffle to win special works and prizes from the artists.  
The festival will take place from Nov. 3 to 5 at the Sacramento Convention Center. For ticket information, visit the festival's website.
Written By: Sydney Odman and Josh Madrid — arts@theaggie.org