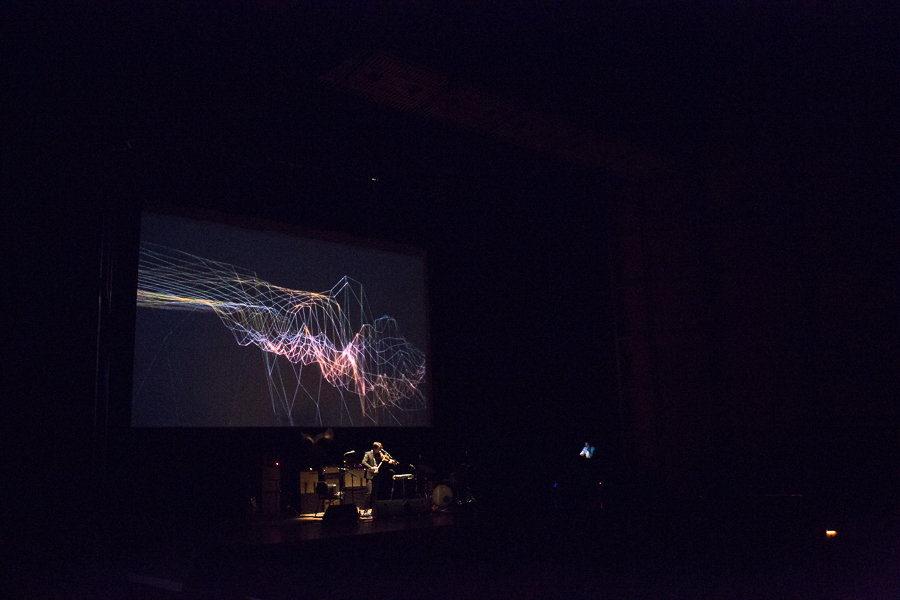 Singer-songwriter performs folky pop with multiple instruments
On Sunday, Oct. 22, Andrew Bird's tour stopped by UC Davis at the Robert and Margrit Mondavi Center for the Performing Arts. Bird, an acclaimed violinist and whistler, presented a three-part performance with a visual solo act as well as a complete band and acoustic set.
As I took my seat in the Mondavi Center, I overheard the couple in front of me apprehensively discuss whether they should have taken a chance on Bird. A unique artist in his own right, Bird is certainly not for everyone. But by the end of the night, the couple (much like the rest of the audience) had little reason to doubt the musician.
As the lights dimmed, Bird didn't waste time establishing his style and winning over the crowd. He began the performance with his signature violin plucking, an unorthodox style in which he plays the violin like a guitar. Just as the crowd adjusted to his rhythmic plucking, Bird added another intriguing element.
A series of short films were projected behind Bird as he played. The films, titled "Echolocations," consisted of Bird playing songs from his instrumental album of the same name in various locations such as the Los Angeles River and Coyote Gulch in Utah. The films combined real-time shots with scenes of a linear topographical map of the area in which Bird was playing, creating a psychedelic experience.
Bird, who played both guitar and violin during his set, is a man of many instruments. In addition, he consistently implemented whistling into his songs. His live performances emulate his studio work through his use of music looping. This allows him to start a plucking bass line, loop it, and add whistling, conventional violin or even guitar. This effect sets Bird apart from many other artists.
After establishing his solo presence, Bird invited out his band to play songs from his new album "Are You Serious." Bird also brought out Jonathan Richman, a close friend and a famed songwriter. The two performed three acoustic songs together. With this new infusion of musicians, Bird upped the energy — and the crowd loved it.
Coupling his unique picking and classical violin skills with up-tempo drum beats and great bass, Bird captivated his audience for the next hour — only stopping to unplug and perform acoustically.
Much to the delight of the crowd, Bird capped off the night with an enlivened rendition of his hit single "Pulaski at Night." The song injected new life into the onlookers, who implored Bird and his band to perform an encore. After the obligatory walk off stage, they happily returned with more music. In his final song of the night, Bird left the audience as he had first greeted them, with a picking of his violin.
Written by: Rowan O'Connell-Gates — arts@theaggie.org