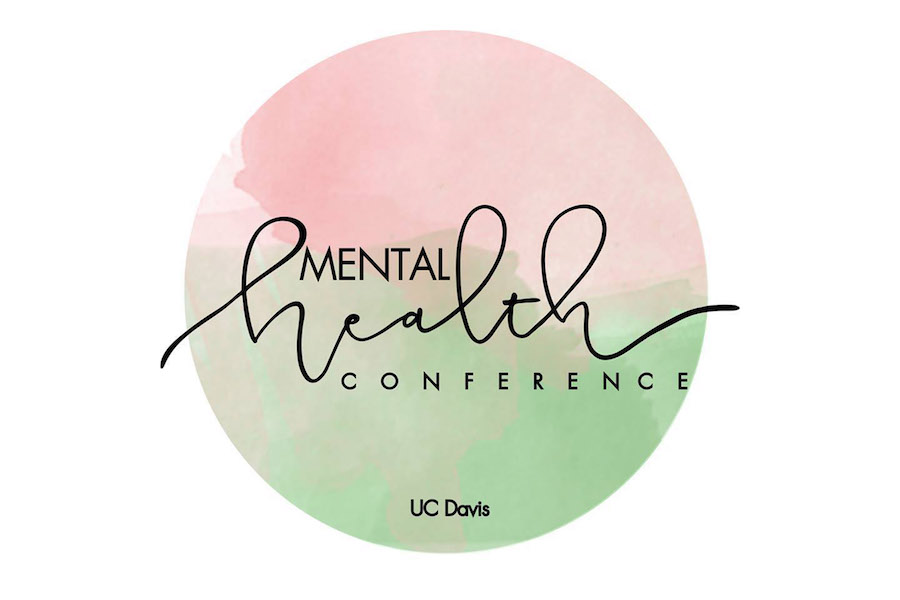 UC Davis Mental Health Conference sparks conversation, awareness
Earlier this year, UC Davis saw the conception of a new event on campus known as the Mental Health Conference. Spearheaded by Samantha Chiang, a former ASUCD senator, the conference turned out to be quite a hit, and this year it's planning to be even bigger and better.
"This year […] it's going to be a two-day conference instead [of one day like last year]," said Maria Bundang, a fourth-year psychology major and assistant to the deputy director of the Mental Health Initiative. "It's January 20 and 21 and we're going to be hosting a bunch of workshops again and have more panels of people to talk about [mental health]."
Bundang is part of the Mental Health Initiative, a movement that grew from the Mental Health Conference last January. The initiative is made up of a group of students passionate about bringing the platform of safety, communication and healing to the entire UC Davis campus.
"We want to make sure that physical pain isn't the only thing being talked about, that people talk about mental illnesses and disorders," said Shrishti Tyagi, a third-year biological sciences major and the team coordinator for the Mental Health Initiative. "We're giving every student a space to come and talk."
According to Tyagi, studies show that one in four college students actually goes through a type of mental disorder — therefore it's a topic that more people should be talking about.
"Unfortunately it's just not talked about, there's still huge stigma around mental disorders," Tyagi said. "So as a community, we want to make sure people feel safe, that they can come to us [or] to a counselor [or] their friends. [The Mental Health Initiative] is about making sure that we have a platform [to talk about mental health], so that people aren't suffering alone."
Bundang, who plans to pursue a career in clinical psychology, pointed out that rates of depression and anxiety have been increasing over the past few decades.
"A lot of people tend to come into college either having had mental illness problems, or [are experiencing] the onset of it," Bundang said. "And whether it's having something really severe or just having trouble navigating the system and getting tired and taking care of yourself, mental health is really important. [But] if you look at rates of seeking out help, they're very low. People don't even know what the resources are that we have on campus, so it's important to have a conversation about it."
Fourth-year biology and psychology double major Bhavya Panuganti spoke from experience, having noticed throughout her time at college that the challenges of schoolwork can take a toll on people's mental states.
"I'm in a pre-health sorority, so everyone's going to have a mental breakdown at some point with their classes being pre-health or pre-med," Panuganti said. "I always tell them they can come talk to me, and I know people [they] can go talk to. It gets overwhelming, I've been there, I've needed to ask for help. [I] don't want anyone to ever feel alone."
Panuganti has also watched friends from her South Asian community keep quiet about the mental health struggles they've faced in the past. She's been a team member for the Mental Health Initiative for two years now and wants to make a change in the way people think and talk about mental health.
"Mental health is stigmatized a certain way, but I feel like it's especially stigmatized in South Asian communities where people don't talk about it," Panuganti said. "I've experienced it with my friends who […] have actually had to go through mental health illnesses and did not want to tell their parents, [which was] ultimately worse for them because they weren't getting help."
This is part of the mission of the initiative — to spark conversations and raise awareness on the importance of mental health, especially in college student populations. This year's Mental Health Conference will feature panelists and guest speakers to discuss all topics related to mental health awareness.
But the Mental Health Initiative offers more resources than the conference in January. It is also responsible for an entire month's worth of workshops centered around healing, understanding and self care in May, which is the national month of mental health awareness.
"Every single day [in May] we have multiple workshops," Tyagi said. "There's the LGBTQ workshops and there's just workshops oriented toward women. We're trying to incorporate and make it more inclusive for the male-identifying gender as well, because we realize there's not enough talk for them. There's [also] 'knowing your rights' [and] healing workshops. You can do Question, Persuade and Refer training, which is suicide prevention, and mental health awareness training, which is open to anyone."
While the Mental Health Initiative may be a new group on campus, it is bringing positive awareness to a topic that affects many students at UC Davis through the Mental Health Conference. The team members of the initiative hope to see mental health become a normalized conversation in the future, something that anyone can talk about intelligently and comfortably.
"There [are] so many workshops happening, a lot of people are actually learning about the student health and counseling center," Tyagi said. "We're reaching out to freshman and making sure that they're aware of [mental health], so that if ever in the future they need to go to [counseling], they can. It's really motivating to see that people are talking about mental health."
Written by: Marlys Jeane — features@theaggie.org