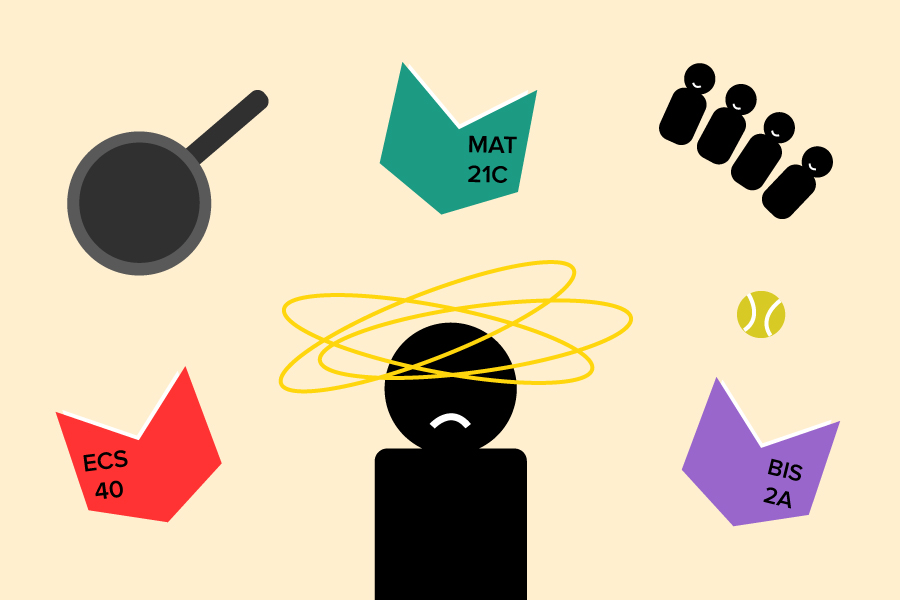 Tips for transitioning to an off-campus student life
Every time you look toward your sink full of dirty dishes, do you ever wonder if it's even worth it to cook? Do you miss the Dining Commons and regret every time you complained about it freshman year? Well then, you are experiencing that all-too-relatable transition from dorm life to apartment life, and suddenly dorm life seems like a utopia you didn't appreciate enough. Here are some tips for a slightly smoother transition:
Do the dishes immediately
Don't let them pile up! Especially in a house of 5 to 6 people, dishes pile up so fast, you can't possibly recall what you ate in all those plates. Doing the dishes right after cooking or at least completing your meal avoids a dirty sink, angry housemates and flies.
Make a cleaning schedule
This one is not just to write on a white board and leave on the fridge like a showpiece. It's meant to actually be followed. Make a pie chart of chores divided into equal parts for each of your roommates and rotate jobs each week this way. Have a weekly deadline of when it needs to get done so that everyone stays on task. This breaks down apartment maintenance and makes it feel a lot more manageable.
Transportation
This is a big one. Especially for those who aren't a bike ride away from campus, getting to and from class is a daily hassle. Unitrans is still a mystery to many. The eastbound and westbound directions can leave people crossing their fingers and hoping that both they and the bus end up at the station at the same. Checking the bus schedule in advance and spending some time to research different stops and lines can save a lot of time and stress when you're on the go.
More on Transportation (And a word on TAPS)
Campus transportation is no joke. For this reason, it needed a sequel bullet point. For those that are driving to campus, beware of a $50 penalty you may have to pay in addition to an expensive parking permit if you are not careful about the lot you park in. Always double-check if C permits are allowed in that lot, and sometimes within the one lot is subdivided between A and C permits. TAPS is very efficient at what they do, so don't leave it to your lucky stars. Do your homework. There is also an interactive map of campus parking online that you may want to utilize when planning what structure to park in and how to get there.
Meal Prep
Cooking in between classes or after a long day on campus can be tiring and stressful. To avoid last minute meal making, try to cook ahead of time. A lot of people keep their vegetables chopped and a meal or two made on Sunday evening to help the week run smoother. Packing a meal for lunch on campus the night before can also help save some money and time during the morning crunch.
Have some fun
Really though, have fun! Apartment life may come with upgraded responsibilities, but it also comes with some upgraded comforts. You can now come back to a real home and not a little box that you were dumped in with two others to share during freshman year. You can make your own food the way you like it, save money on dorms and meal plans and get to know your new housemates better. Cooking a Saturday meal together can bond the whole house — after all, the stomach is the way to the heart!
Written By: Sahiti Vemula — features@theaggie.org