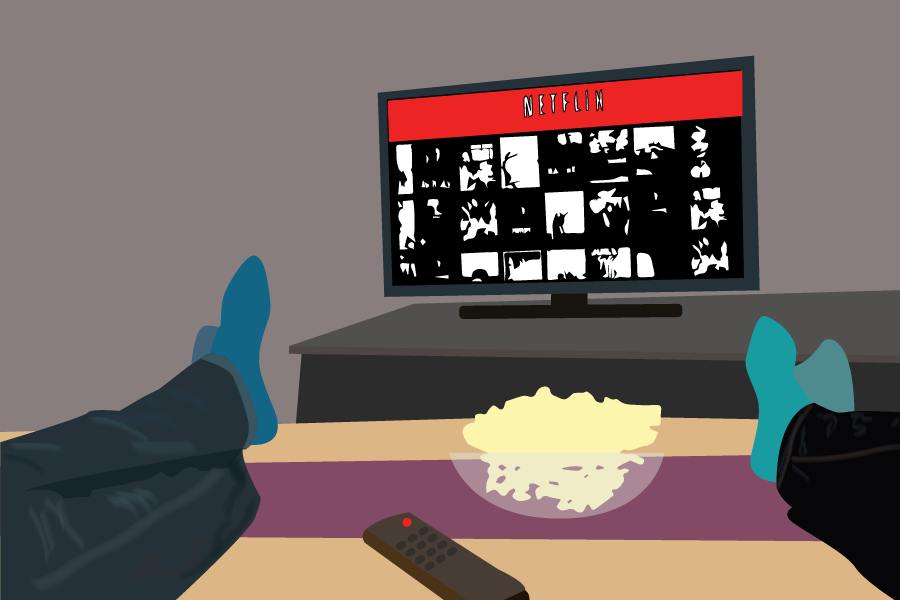 Diverse movies for all
This November, there are a lot of highly anticipated movies being released in theaters — a variety of movies to choose from that will help distract you from the hell that is the middle of the quarter. (Disclosure: Ticket prices at Regal theaters are $5 on Tuesdays.)
Don't forget: critically acclaimed fan-favorite Netflix series Stranger Things had Season 2 released on Oct. 27.
Nov. 3
Thor: Ragnarok — This is the third movie in the Thor franchise. For those who want some action, this is for you. There are expected to be a lot of hidden surprises and cameos from other Avengers films.
A Bad Moms Christmas — This hilarious and raunchy movie is great for a girls night out. The first movie was unexpectedly funny, and this one will likely improve. The characters' moms join the cast for this sequel, which will only lead to even more memorable scenes than the first.
Lady Bird — Greta Gerwig's directorial debut is a hit. This indie movie will satisfy your appetite if you are looking for something different. Saoirse Ronan plays a teenage girl who is rebellious and deeply opinionated while attending a Catholic high school. She faces the same stress as many high school students, making this film relatable to most.
Nov. 10
Murder on the Orient Express — This film has a stellar cast, which includes Kenneth Branagh, Johnny Depp, Daisy Ridley, Michelle Pfeiffer and many others. The plot is a race for time as the characters attempt to identify the murderer among them. The film is an adaptation of Agatha Christie's novel of the same name.
Nov. 17
Wonder — Get ready to cry. The power of kindness is the key to this movie. Starring Owen Wilson and Julia Roberts, this movie is about a young boy who has a disfigured face and has difficulty making friends in his first year of school.
Nov. 24
Call Me by Your Name — This movie takes place in the French countryside, involving a high school boy who starts a relationship with an older man who is staying with his family for the summer. This is a movie about self-realization and showcases struggles faced by the gay community.
Written By: CaraJoy Kleinrock — arts@theaggie.org