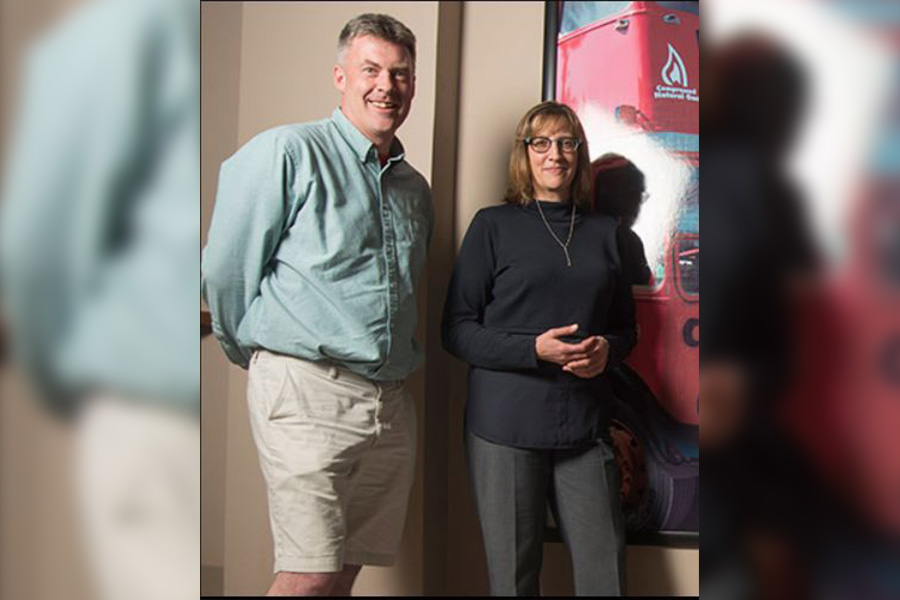 Growing landscape of data science leads UC Davis to implement Data Science Initiative
The rapid onset of the digital era has revolutionized the world, but without the proper tools for analyzing data, future technological advancements are fruitless. The Data Science Initiative (DSI) at UC Davis was founded in response to big data with a mission to bolster current research with a rigorous application of data science.
"We are dealing with vast amounts of data that don't scale to single computers," said Duncan Temple Lang, a UC Davis statistics professor and the director of the DSI.
Most online retailers see what their consumers purchase and how they navigate through the site. It is only with data analytics, however, that these retailers can develop algorithms to predict additional items that their customers might like.
Without the necessary data applications, consumer-based data is likened to that of puzzle pieces without a final image to show how they are meant to come together.
"We are able to take qualitative questions and make them quantitative," said Carl Stahmer, the DSI's associate director for humanities.  
Stahmer recounted a study that analyzed copious amounts of feedback to decide whether the FDA should regulate the word "natural." After downloading all responses, Stahmer modeled the comments into categories based on their stance and diction.
Many UC Davis researchers realize the potential of applying data science to their work, but lack the know-how. The DSI remedies this by offering seminars for undergraduates, graduates and faculty members for skill levels ranging from beginner to advanced. Internship opportunities are also offered for undergraduates to gain problem-solving experience.
"The world is so much more heterogeneous, and it makes life complicated. We are in the Wild West, at the moment, of big data where there are so many solutions, but none dominate," Temple Lang said.
Data science is a field which spans across all discipline. For this reason, the DSI fosters pioneering and groundbreaking research by pulling departments and communities together.
"We are able to build the interdisciplinary team that is needed to answer a particular scholarly question," Stahmer said.
Simultaneously, the initiative recognizes the ethical ramifications caused by a surge in accessibility to data.
"We are defining data science very broadly as being kind of the whole picture from social to legal to technical and analytical," said MacKenzie Smith, a university librarian.
She added that the interdisciplinary nature of the DSI is again exhibited when lawyers collaborate with mathematicians to decide how to approach legal issues.
"Another aspect of data science is the data governance, to make sure data is kept confidential and used appropriately so that you, as the subject of the data, understand what people are doing with it," Smith said.
The DSI acknowledges these ethical standards and tackles them exhaustively.
"We are trying to exploit and leverage new opportunities to do things better, faster, and new things, but this breadth goes beyond data technologies and analytics to what are the social implications and privacy implications," Temple Lang said.
This initiative will work to grow into a permanent department. For now, the DSI remains in the library, open to all Aggies.
"It allows us to ask scholarly questions that we never would have been able to answer before," Stahmer said.
Written by: Natalie Cowan — science@theaggie.org