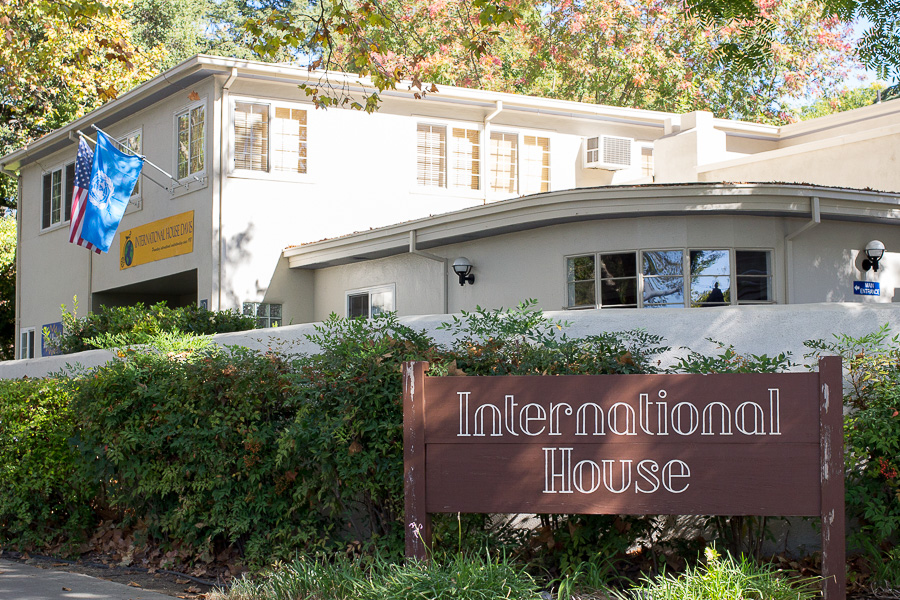 Films feature cultures from around the world
The International House in Davis seeks to foster cultures from across the world through their International Film Series. This longstanding tradition of showing a film on the first and third Fridays now through May not only spreads awareness about diverse cultures but also unites a diverse university community. While this 20-year-old event now has a reliable following, it started from small beginnings.
Husband and wife Ray and Verena Borton, the founders of the event, explained the inspiration for its origination.
"We often went to movies at The Tower in Sacramento," Ray Borton said. "We ran into someone from Davis there, and so we got to talking with some of them. The idea of trying to get something going in Davis with [International Films] in it."
That inspiration carried along into the event's creation.
"We were all associated with [the] I-house," Ray Borton said. "We talked to the director here, at that point in time, and he was kind of a film aficionado […] It all came together when he got use of a great, big, old TV set […] He put it downstairs, and we started gathering films."
The International Film Series never expected to last as long as it has.
"We never thought about how long we wanted to do it," Verena Borton said. "But every time we mentioned stopping, people told us to keep going and how much they liked the movies."
Simply put, people find joy in this event, and it is the driving reason Ray and Verena are stalwart on the series.
"It's nice to see people come together and enjoy a film," Verena Borton said.
While most people come for the entertainment, Verena mentioned the value of spreading cultures — another aspect that can be found in the series.
"It's important to show what other cultures are like," Verena said. "Not everyone grows up the same way."
Verena also highlighted the importance of the event's name: "International Film Series."
"We chose the name quite deliberately," Ray said. "It's the International Film Series, not the Foreign Film Series. We show movies from all countries, the United States included."
The countries featured on film aren't taken from a list; the Bortons strategically select films that showcase a variety of cultures.
"We aim to spread across the world," Verena said. "We try not to choose countries near each other back to back […] We are approaching our 420th movie."
Koen Van Rompay, a frequent attendee of the event, commented on the event's importance to Davis residents.
"It's a social gathering," Rompay said. "Yet, past the snacks and friends I have made, there are good movies showing cultures that many of us don't experience on an everyday basis."
On Nov. 17, The Bortons will feature "The Salesman," a French and Iranian film, at The International House. Those looking for a quality film, some company or even some homemade snacks are welcome to attend. Entry is free, but donations are encouraged.
Written by: Nic Rago — arts@theaggie.org