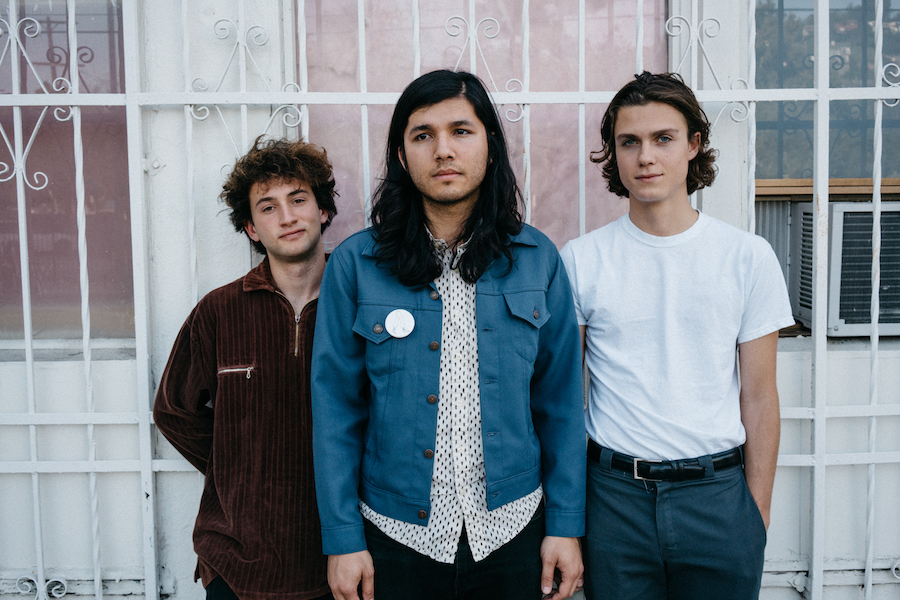 UC Davis graduate draws from early beginnings, collegiate experiences in developing sound
Kasra Mirblouk, better known as "Kaz," is a 2016 UC Davis graduate. Mirblouk, whose bachelor's degree is in computer science and engineering, has rejected the common engineering postgrad jobs of his peers to pursue his true passion: music.
"I didn't fit into that cookie-cutter stereotype of a computer science student," Mirblouk said. "For the most part, even throughout college, people who knew me never guessed that I was a computer science major."
Born and raised in West Los Angeles, Mirblouk has always excelled at math, ultimately pushing him toward an engineering degree. But Mirblouk's love for music also began at an early age when he got his first guitar.
"I must have been around 9 or 10. I remember it was this cheap little Fender acoustic," Mirblouk said. "The 10th grade is when I started considering going to school for music — up until my senior year [of high school] I had applied and gotten into a bunch of music schools on the East Coast, but I ended up choosing to go to Davis."
This decision did little to detract from Mirblouk's musical endeavors, however. The moment he stepped onto campus, Mirblouk began searching the Davis community for musicians to collaborate with.
"[Freshman year] my roommate and I were both musicians, so we were very okay with [each] other playing," Mirblouk said. "My sophomore year, [I met] some people in the jazz department at UC Davis. My friend Greta was a drummer, and I was like, 'Hey I have a bunch of these songs I wrote last year, we should try playing together now that we are not in the dorms.'"
This relationship, along with many others, led Mirblouk to discover the UC Davis music scene. Prior to coming to Davis, Mirblouk had little experience with bands playing in small house shows. Soon enough, Mirblouk became a fixture of the scene, going from an excited audience member to a captivating performer.
"January 2014 was when I first started playing shows, and it was really cool because the first show I ever played in Davis was actually the same house that my freshman year I had just wandered and happened to find a house show going on," Mirblouk said. "Just a year later, to be playing in a band in these houses with people watching — it was a cool moment."
Mirblouk has gone on to play with myriad musicians, rarely sticking with the same group for longer than a year. While this may scream instability, for Mirblouk it seems to suggest a sense of independence. He is his own musician and easily adapts to a new supporting cast whenever he plays.
However, even the most independent individuals need others' help with recognition — especially in the music industry. Given Mirblouk's L.A. background, one could assume his "in" might have come from his hometown. Surprisingly, Mirblouk has launched his career from the UC Davis radio community.
"KDVS had thrown this festival every year, [and] it was my sophomore year that I got invited to play," Mirblouk said. "One of the bands that was playing [at the festival] were all members of this label in LA: Lollipop Records. They had seen me play, and they liked the style, and they told me whenever I had recordings [to] send it to them and they might put it out."
Mirblouk's newfound radio relationship led to the release of his debut album in September 2016. "Imitate, Intimidate," a nine-song record under the Lollipop Records label, is described by Impose, an independent music magazine as "drenched in a sunny Golden State vibe while retaining a great deal of urban grit and grime."
Following up on his post-graduation success, Mirblouk recently released a two-song album titled "Sidestep 7." Mirblouk's latest record slightly departs from his previous work, with a greater emphasis on a clean rock sound in comparison to his past dazed, psychedelic vibes.
Today, Mirblouk is back home in L.A. continuing to work on music. He is mum on the status of his next project, but make no mistake: Mirblouk has his sights set on much greater musical heights.
Keep an eye out for Mirblouk's next release, but in the meantime, stay up to date with his work via Facebook. Mirblouk's latest projects can also be found on on Bandcamp and his YouTube channel.
Written by: Rowan O'Connell-Gates — arts@theaggie.org