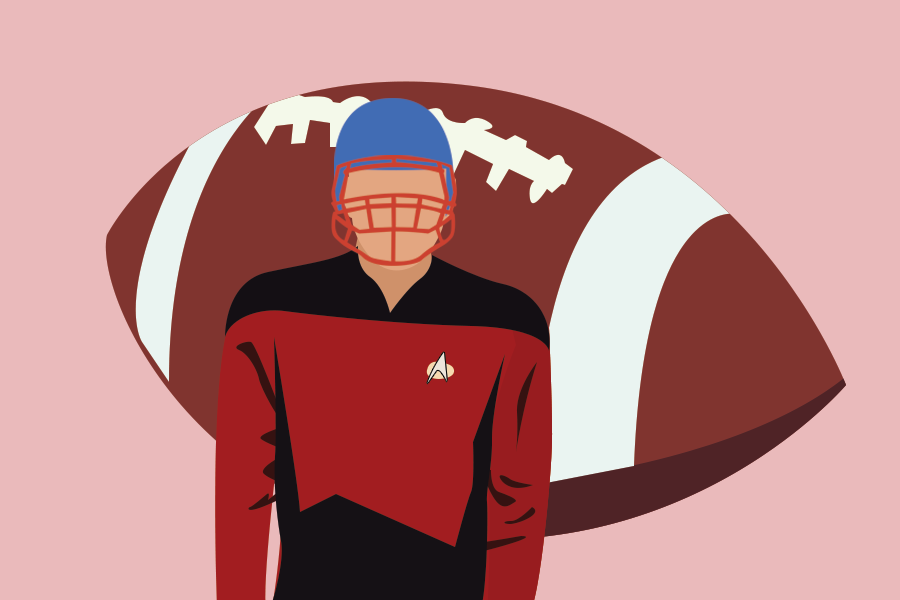 Year off field doesn't mean year off work
If you've gone to a collegiate sporting event and looked at the team rosters, you may have seen some players designated as RS, meaning they are or have been a redshirt player. But what exactly is a redshirt player?
"The classic redshirt is the player who is on the roster but does not play in any games, but participates in all of the other team activities that exist: training, weights, meetings. You just don't play in any games," said Dan Leyson, the Child And Meisel Families director of men's water polo and men's water polo head coach. "For young players coming out of high school, joining a team that has a fair amount of experience, the experience [for the redshirting athlete] is invaluable, because you get to experience what it is like to be on the team without the pressure in playing in games. By the time you start playing in your second year, you have a year of experience under your belt."
While a player may choose to redshirt because they have a serious injury that requires extended time off for healing purposes, known as a "medical redshirt," the majority of redshirting players do so as freshmen, hoping to gain the mentality and experience to play at the collegiate level. Redshirts are not able to play in any collegiate games, and if they do happen to play a game during this time, they "burn" their year for eligibility.
Many players who choose to redshirt consider it an amazing experience that helps them achieve their collegiate goals. Senior attacker for men's water polo Spencer Galli said that redshirting was worthwhile.
"Just taking the first year to sit out, learn all the plays, watch and learn what my teammate tendencies are before I go out there [and play] is huge and allowed me to be stronger and better overall," Galli said.
Current UC Davis redshirting athletes also see the benefits of being redshirts in their freshman year and are excited to see what the future holds.
"I think there are a lot of advantages to redshirting," said Christian Skeptaris, a current redshirt freshman and men's football tight end. "Your body gets to mature, you get a whole year to go up against starters and learn the speed of the game and how big everyone actually is."
Even though redshirting sounds like a great option, there is one hardship that players who are redshirting have to deal with.
"I think the hardest part is just the mental side of understanding that even though you really want to be on the field and you really love the sport, you just have to wait your turn and be patient," said Isiah Thomas, a redshirting freshman and men's football defensive back.
Sometimes, there are rare cases where someone straight out of high school is thrown onto a collegiate team, and expected to keep up with a new system, team, coaching staff and style of play, without redshirting their freshman year.
"I came in and was pretty much going to be starting to get playing time so I really had to get mentally focused and really work hard in practice to get stronger," said Jonah Addington, a freshman goalkeeper for the men's water polo team.
Addington came to UC Davis as a goalkeeper for men's water polo, but, after a shortage of starting players in the goalkeeper position, was put into the scenario where he would have to quickly adjust to an enhanced level of play.
"I have been playing water polo all my life so I have been working for it, but [the challenge is] reacting to the quickness of the game," Addington said. "Everything is so much faster, so I really had to focus on getting stronger and getting quicker movements to be more explosive."
While some may think that redshirting and getting a year off from playing in collegiate games seems like a vacation for players, Galli assures that it is not the case.
"You have to be fully committed, and you can't be off in your own world, because you are a valuable part of the team," Galli said. "You have to want to get better and want to learn everything."
Skeptaris emphasized the takeaways of the redshirting experience.
"Don't look at is a negative thing," Skeptaris said. "Only positives come from it. It is what you make it, and if you get excited and make the most of it it'll help you when you are [out there] playing."
Written by: Ryan Bugsch — sports@theaggie.org