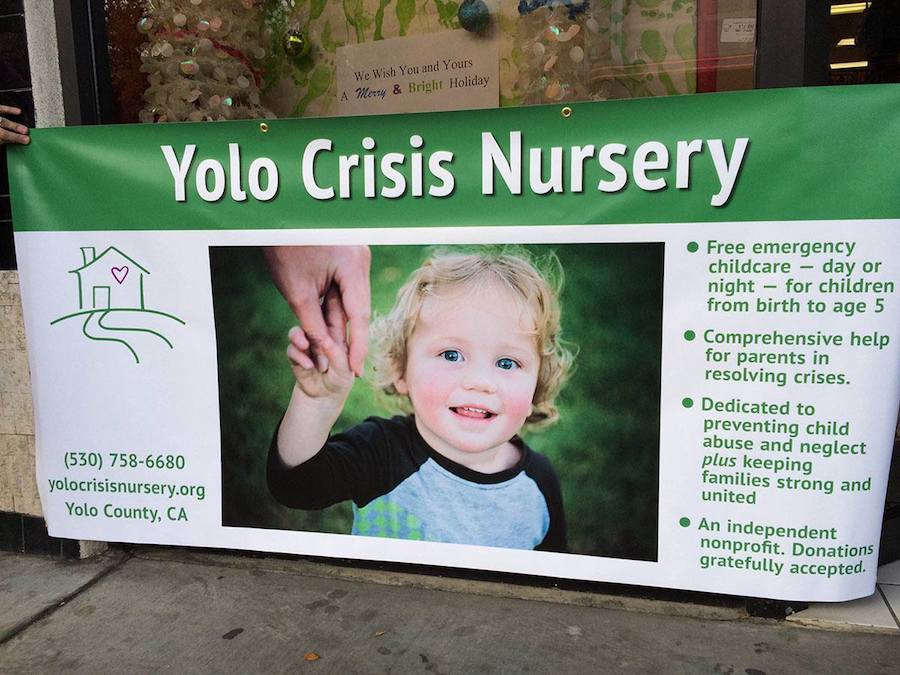 Local crisis nursery provides care to families, children
The Yolo Crisis Nursery has been operating in Davis for 17 years, working day and night to provide temporary care it can to children and families who need it while also helping parents manage emergencies.
"The core of our work is dedicated to positively change the lives of at-risk children and their families every day," said Heather Sleuter, the executive director of the nursery. "Our mission is to provide early intervention services to nurture healthy and resilient children, and we strengthen parents to preserve families. Sometimes families aren't in a position to do so, so our mission is to make sure every child in Yolo County grows up in a safe and loving home."
According to its 2016-17 yearly impact report, the Yolo Crisis Nursery has given direct care to 139 children — 45 percent more than the previous year — and 285 different families have used its services to create stable, healthy lives for their children. Of the families who requested help from the Yolo Crisis Nursery, 98 percent were able to remain together, avoiding separating children from their parents and sending them to Child Protective Services.
"We used to be under Families First, and they held all of our licensing," said Jane Eadie, the president of the board of directors. "They had a crisis and lost their ability to be in Davis. They told us they were going to close our doors […] So we did some massive fundraising in 2014, and the community responded. We've been up and running ever since […] We hope that in the long term what we've done in Yolo County can be used as a blueprint in how to run a crisis nursery throughout the state."
The Yolo Crisis Nursery has been running as an independent nonprofit and growing since 2014, helping more families and children each year. According to Eadie, the nursery operates on a budget of $650,000 each year, 89 percent of which has gone directly into child and family services and facility operations.
"There's also support group called the Friends of the Yolo Crisis Nursery," said Becky Heard, the former president of Friends of the Yolo Crisis Nursery. "Our job was to help educate the community about what the nursery does and raise funds for the nursery. I've seen it change lives, and I've seen countless families go through our programs and be able to stay intact and healthy. People can raise their families––I believe it's a program that truly helps."
Those looking to volunteer at the nursery will need to undergo an extensive background check. The Friends group has no such requirements, and potential volunteers are free to join and help out.
"The crisis nursery is 100 percent funded off of grants, corporations' and foundations' funding," Sleuter said. "So we're always needing to fundraise for the crisis nursery to keep our doors open to help children and families […] The [Friends of the Yolo County Nursery] is a group of dedicated volunteers […] Every year they help fundraise for the nursery."
In order to better serve the community, the nursery has launched a long-range strategic planning process in order to gain more resources to better serve local families. The plan involves opening up five new board member positions in the next few months and expanding Friends of the Yolo County Nursery, its volunteer program. The nursery will be holding its annual charity crab feed dinner on Mar. 17. Although the location isn't publicly disclosed, the nursery services can be reached at (530) 758-6680. Those looking to volunteer can learn more about how to get involved on the nursery's website.
Written by: Ahash Francis — city@theaggie.org