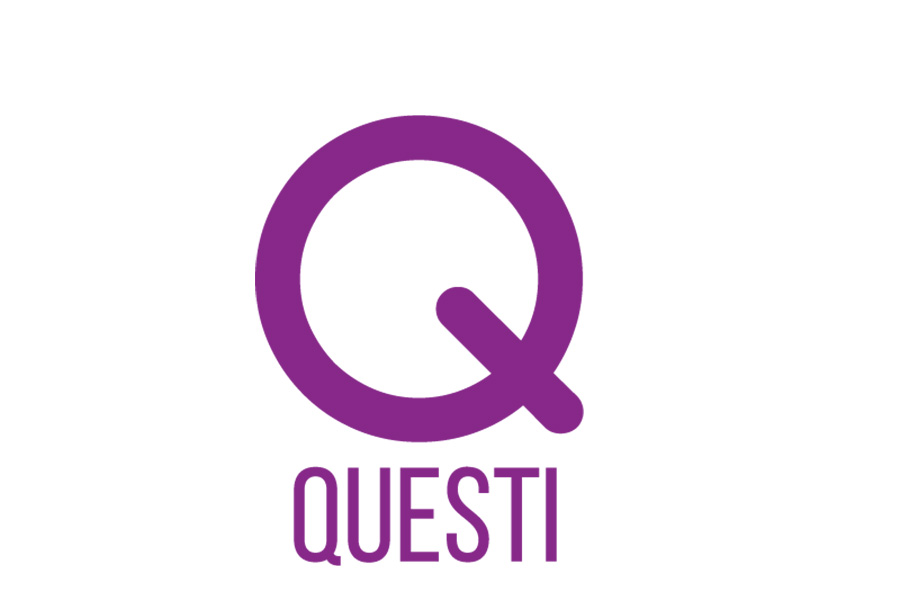 Questi uses anonymity to help people overcome shyness
The hardest part of any social interaction, whether it's asking for job advice, help with homework or talking to that cute person who sits next to you in class, has got to be the introduction. It's a feeling everyone knows well, with the sweaty palms and the racing heart. Well, Questi hopes to change that. The app, created by first-years Abhiman Reddy and Jerry Kennischov, hopes to encourage social interaction by allowing a user to anonymously ask questions on another's profile.
"I wanted to build this app because I wanted to create an environment where social interaction can happen in an anonymous manner,"  said Reddy, an economics major. "In the modern world, despite the rise of the internet, there isn't an application through which we can overcome shyness and talk to people we wouldn't normally have the courage to."
This isn't just another Yik Yak, though. Instead of offering one-sided interaction where people project their own lives, Questi encourages two-way conversations.
"The way this is different from other social media sites is that it uses a Q and A format," Reddy said. "In Questi, you don't post about yourself. Others ask you questions to which you reply."
However, there might be some concerns with the anonymous feature. Questi decided to use a weak AI, or Artificial Intelligence, with keyword matching to block any attempt at cyberbullying.
"When user A wants to ask user B a question, the person asking the question [could use] inappropriate language," Reddy said. "For example a user saying 'you are ugly' would get a prompt saying, 'don't be rude' and the question wouldn't go through… When the app detects that these words are being used it doesn't let them go through. This prevents cyberbullying."
Questi wants to change the shallow connection of social networking.
"Questi will make the environment for communication more comfortable because people nowadays hide their true emotion and purpose of talking," said Kennischov, an undeclared student in the College of Letters and Science. "The problem is critical because people are losing their social abilities and other social apps cannot truly connect people closely."
One user found an interesting use case: using Questi for professional networking.
"Students using this app can ask questions to others with professional answers," said Jim Fang, a first-year math major and a current user of the app. "Unlike Quora, Questi gathers people at school, and this can make answers to questions more specific and accurate. That's the reason I would like to choose Questi, because questions are mainly answered by students who are good at their specific subjects."
The one thing most social media hasn't been able to tackle is the awkwardness of meeting someone in person for the first time. Social awkwardness can keep a lot of people from networking, something vital to anything from building a relationship to building a career. Questi helps to alleviate this worry. So Aggies, get socializing.
Written by: Kriti Varghese — science@theaggie.org