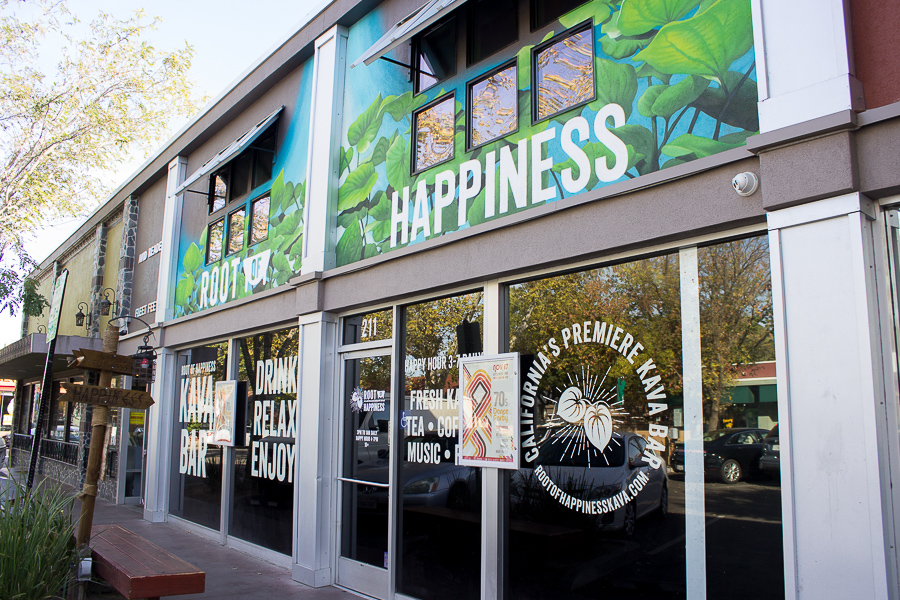 Local Kava bar gets groovy
It's time to dust off those vintage bell bottoms and paisley print shirts — Root of Happiness Kava Bar in downtown Davis will be hosting a groovy '70s dance party. The event will feature a selection of talented DJs from the greater Sacramento area, and they will be showcasing their amazing talent with a '70s twist. Some of the featured names include Big Joe Daddy, Krakinov, GAMMA and Brian Botano.
Big Joe Daddy, or Joey Wisgirds, is one of the premiere underground EDM producers in Sacramento.
"I love Davis, and I love EDM," Wisgirds said. "I can't wait to change things up at the disco party."
The management team at Root of Happiness strives to create an environment that appeals to all types of college students and young adults in Davis. Julian Nunn, the active manager for the past two years, shared his favorite part of hosting events.
"I love going to the events and enjoying the same party atmosphere of a club or bar but with none of the negatives," Nunn said. "People are outgoing, and it creates a really cool experience for people."
Nunn stressed the importance of providing alternatives to those who want to have fun while still being safe and responsible. The event will also provide the perfect opportunity for people learn about or even try kava.  
Ava Taesali, an assistant manager of two years, believes that kava is a cultural experience that anyone attending should give a try.
"I love to bring people together in a unique environment," Taesali said. "I feel hella proud when people are having fun in a culturally diverse setting. I want people to warm up to kava because it's a unique cultural tradition."
Guests can expect to be psyched out and ready to dance at this Nov. 17 event, with music starting at 9 p.m. More information can be found on Root of Happiness' Facebook page.
Written By: Josh Madrid — arts@theaggie.org