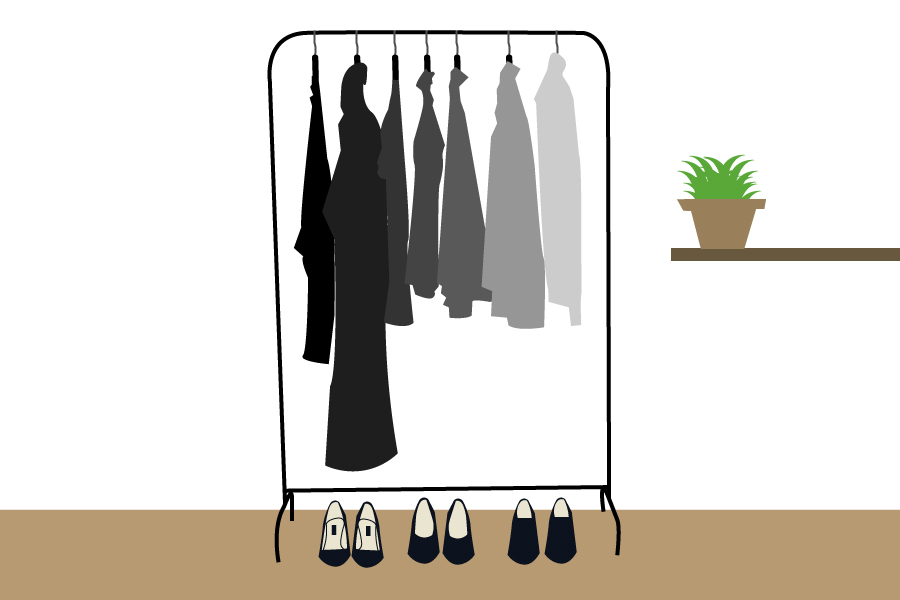 Nostalgia is back
Just because it's time for layering your outfits doesn't mean your sense of style has to take a back seat. With Thanksgiving around the corner, it's time to get ready for Black Friday shopping — the day after Thanksgiving that has instead become the beginning of Christmas shopping season. Retailers often open early in the morning, and some are even opening late Thursday night.
Here are some trends to keep in mind:
One of the most noticeable trends of this season has been nostalgia. From graphic tees to retro plaid — the past is back.
The retro plaid look can be found at Urban Outfitters and on coats, pants, skirts and dresses. Plaid is always a trend in fall, but now it's gone a step further and become a statement piece. On Black Friday, Urban Outfitters will be having 60% off selected women's fashion.
Embroidery is in — embroidery on sheer shirts, jackets and pants. Patches are also a big thing this year. And that's an easy DIY project: just go to the store, order patches online from Amazon and then iron them onto whatever shirt, jacket or pants you want. This can give a look a throwback feel.
Ruffles and velvet are two things normally associated with older women, but not anymore. Ruffled sleeves can be seen all over magazines and found at almost all retail stores. Same goes for velvet. It's everywhere and is perfect for the cold seasons. Velvet also makes for a great holiday outfit while still staying cozy.
Long layers are perfect for the cold weather that accompanies fall. They can make it look like you put in some effort while still staying comfortable at home. Long layers can mean a long overcoat or long sweaters with jackets on top — all are helpful for the transition between the cold outside and overheated classrooms.
Midi skirts are a phenomenal invention; you can still wear a skirt and won't freeze. Midi-length skirts also work well with all types of shoes, and you can wear them with chunky sweaters for a more high-fashion look.
High-neck shirts are the best shirts for the fall. When it's cold out, having your neck covered is incredibly warm, especially when biking. Many stores are carrying turtlenecks with interesting patterns and textures. These can also be found at stores such as Urban Outfitters, Nordstrom and Target.
Tights are your best friend in the winter. You can still wear a dress or a skirt outdoors (and not freeze to death) or cover your legs if you forget to shave. A lot of designers put fishnets on the runway to spice up an outfit — and they certainly do. They are a great statement piece.
Fall is the season for experimenting with fashion. Have fun with layering, mixing and matching designs or even stepping outside of your comfort zone to buy some kind of statement piece.
Written By: CaraJoy Kleinrock — arts@theaggie.org