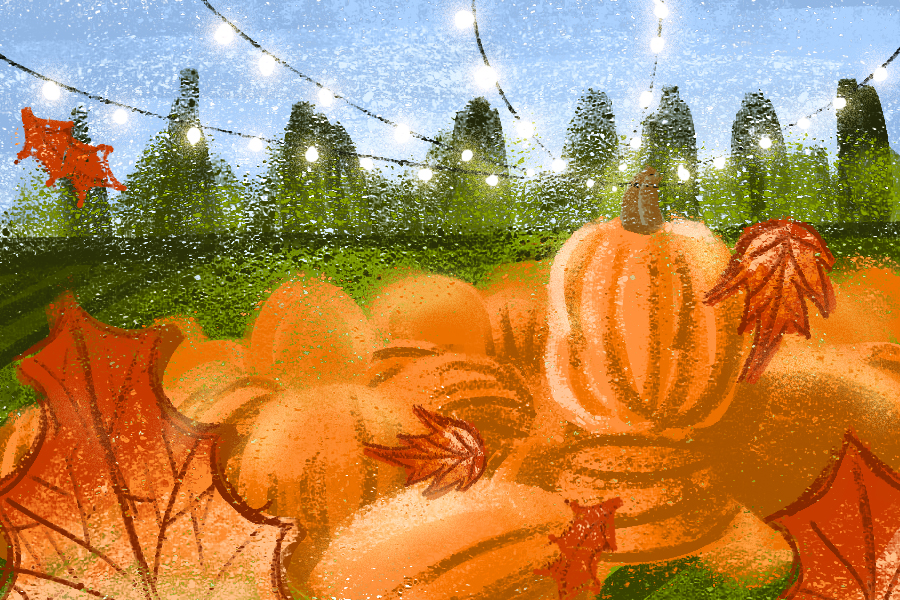 Davis Farmers Market celebrates Fall Festival with activities, parade
The Davis Farmers Market held its annual Fall Festival on Oct. 28 in celebration of the start of the new season. The festival featured games, parades and food for the community, as well as other kid-friendly activities. It served to bring the Davis community together and lift people's spirits for the upcoming holiday season.
"I can say that we had about two dozen children participate in our costume parade, and the Soroptimist International club had several dozen pumpkin painters at their booth," said Alison Feliciano, the office manager of the Davis Farmers Market. "The Soroptimists offered up pumpkin painting, and we had two craft stations — make-your-own felt pumpkin and make-your-own harvest flower wreath. We also had pony rides and a petting zoo."
According to Feliciano, the festival has been a tradition in Davis for at least 20 years, demonstrating the commitment that community organizers have to Davis locals. However, Feliciano also explained that there has been a drop in attendance over the years.
"Community support has varied from year to year," Feliciano said. "When it first began, there were fewer weekend commitments for families, such as sports and school events. As life has become so much busier, we've had attendance drop to some degree. For those who are able to attend, it's a much-appreciated, free, fun and family-oriented event. It's one-stop happiness for the whole crew […] mom and dad can shop, kids can play, lunch for everyone, and they all go home happy."
Attendants of the farmers market, including Achi Mishra, a fourth-year electrical engineering major, also enjoyed the uplifting nature of the Fall Festival.
"I really love fall, and I love that the Farmers Market hosted this event because I think it was really joyful and and made everybody excited for the season," Mishra said. "It's great that the community works together to make events like this happen."
Gopika Mavalankar, a fourth-year international relations major, also expressed her excitement over the event.
"Seasonal celebrations are always exciting for everyone involved," Mavalankar said. "I thought it was a really great way to get everyone together and excited for fall."
The city of Davis has developed a reputation for maintaining a strong sense of community and encouraging residents to come together and rejoice in happy celebrations or important causes that will serve to benefit members of the community.
"The farmers market is often referred to as 'the heart of Davis,' and having a celebration to honor the harvest season and all of the hard work that our farmers put into their crops is a great way for the community to say 'Thanks,'" Feliciano said. "It connects the community to the people who feed them."
Written By: Hadya Amin — city@theaggie.org