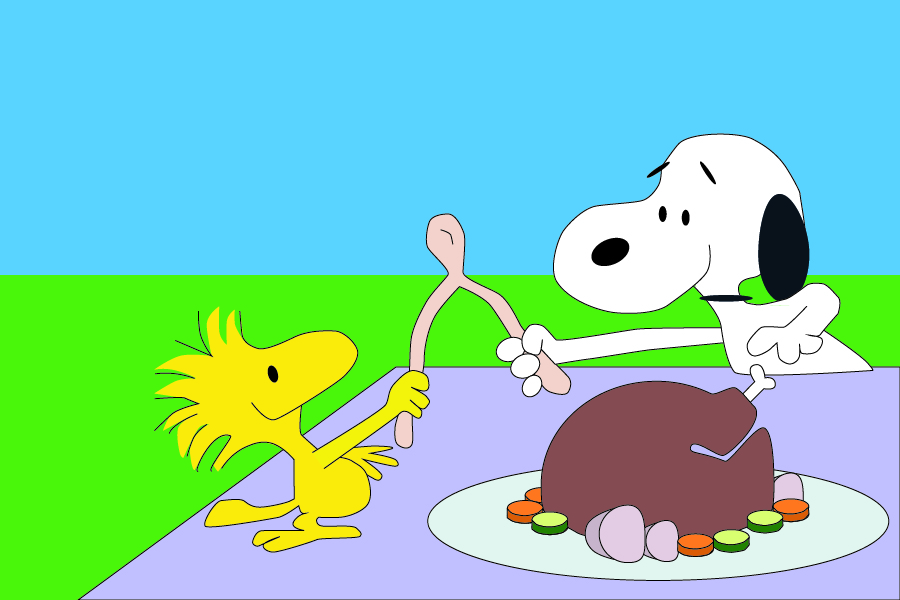 Take a break from homework with books, movies, shows
Stormy fall days often force people to spend time inside. Those cozy days, wrapped in blankets, can best be spent with movies or books. Entertainment over Thanksgiving break can be broken into three categories: catching up, on-time and preparing.
"Catching up" entertainment is what was the rage, but you missed during your midterm cramming. "On-time" entertainment is what's popular now — and is the best thing to binge. "Preparing" entertainment is something you strategically choose to prepare for an upcoming event.
Catching Up:
Read "IT": The monumental showing of "IT" in box office grossed the most for any R-rated horror movie during opening weekend. Stephen King's 30-year-old book "IT," which the movie was based on, still stands as one of the best horror books written. Whether you have seen the film or not, read yourself into sleepless nights.
Binge "Game of Thrones": If horror movies aren't your thing and you still haven't seen "Game of Thrones," there is no better time to binge than during a holiday break. The explosive penultimate season of "Game of Thrones" wrapped up over the summer and set an exciting plot for the season to come. If you've missed out on the hype train, it's not too late to hop on.
On-time:
Watch "Thor: Ragnarok": Hailed as the best Marvel superhero movie to date, "Ragnarok" burst into fall by becoming one of the highest grossing films of the year. Lighthearted superhero flicks can often be perfect for a lazy day inside. They never take themselves too seriously and constantly prove to be entertaining. If an easy watch is what's needed, "Ragnarok" might be the play.
Watch Sports: Even though it may be raining outside, that doesn't stop any professional sports league. Flip on the TV and you're sure to find at least one NFL, NHL or NBA game on. Watching sports is a great way to quench your competitive thirst if weather is forcing you inside, and it can always be fun to cheer on the team you love.
Watch "Stranger Things 2": While on its way out, "Stranger Things 2" is still incredibly relevant. Netflix produced a fabulous second season for the show, following the same group of charismatic kids and their interactions with the Upside Down. Being only nine episodes long, the season can be easily conquered in a day.
Preparing:
Binge "Star Wars": The newest installment in the "Star Wars" franchise is merely weeks away. It has been two years since the last film in the new trilogy was released. While rewatching "The Force Awakens" may set you up for "The Last Jedi," the best way to assure your preparation is to binge all seven. "Star Wars" has been a staple of American culture since its release in the 1970s. Whether you've seen them once or a thousand times, there's no crime in watching them again.
Binge holiday films: With Thanksgiving nearly out of the way, it's practically time to start celebrating the end-of-the-year holidays. What better way to gear into the season than watching holiday movies. Most holiday films carry simple but powerful morals and can often make a lazy day feel that much better. A personal favorite of mine is Frank Capra's 1946 "It's a Wonderful Life."
Written By: Nicolas Rago — arts@theaggie.org