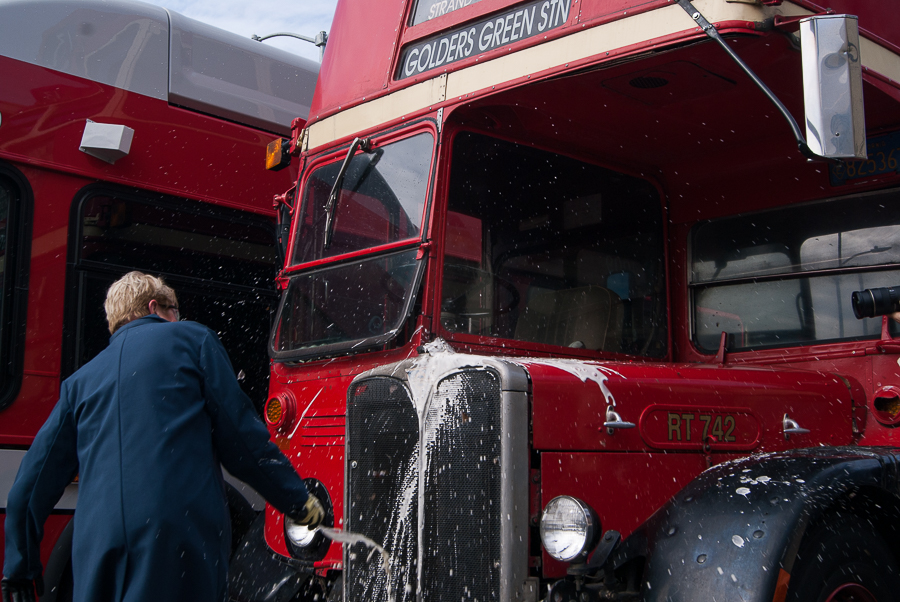 Unitrans celebrates 50th anniversary of receiving first buses
In celebration of its upcoming 50th anniversary, Unitrans welcomed a new bus to its fleet at the Memorial Union terminal on Nov. 9.
50 years ago, on Nov. 10, 1967, Unitrans received its first two double-decker buses from London. According to Jeffrey Flynn, the Unitrans general manager, ASUCD Presidential nominee Robert Black decided to bring bus service to UC Davis and the city of Davis as part of his campaign in 1966.
"[Black's] initiative and his foresight and vision to do that culminated in him getting elected and then doing what he [said he would]," Flynn said.
To commemorate the arrival of the first buses in 1966, UC Davis alumna Lola Hogan christened one of them by smashing a bottle of British beer over the bumper. Unitrans began to serve university students and surrounding community members on Feb. 28, 1968.
"Initiating bus service, especially a student-run bus service […] was a big deal," Flynn said. "[It provided] a great service that led to where we are today."
In celebration of the expansion and longevity of Unitrans — currently providing nearly four million rides a year on its 50 buses — Hogan returned to UC Davis on Nov. 9 to re-christen the original, now vintage, double-decker London bus. ASUCD President Josh Dalavai also christened a new single-decker bus to commemorate the anniversary.
"[Unitrans] is one of the most crucial community services, and it is a shared service between the students and the city and community members at large," Dalavai said. "It is important to celebrate the 50th anniversary of [Unitrans] and the fact that is has been around for so long."
To commence the event, the Cal Aggie Marching Band-uh! performed, followed by speeches given by Flynn, Hogan and Dalavai. Davis Mayor Robb Davis was in attendance.
"No one ever dreamed that Unitrans would be this successful or get this big," Hogan said during her speech. "We had two buses [and] we were trying to get back and forth to town. But really, the congratulations go to the Unitrans group for keeping it going. I couldn't be prouder to have been part of the origination."
Using bottles of locally-brewed beer, Hogan re-christened the original Unitrans double-decker bus while Dalavai christened the new bus, officially welcoming it to the university. Band-uh! played once again as the ceremony came to an end, and as more students continued to arrive on Unitrans buses at the university terminal.
"Let's celebrate what the students have done, and what we can do going forward," Flynn said.
Written by: Rodney Tompkins — campus@theaggie.org