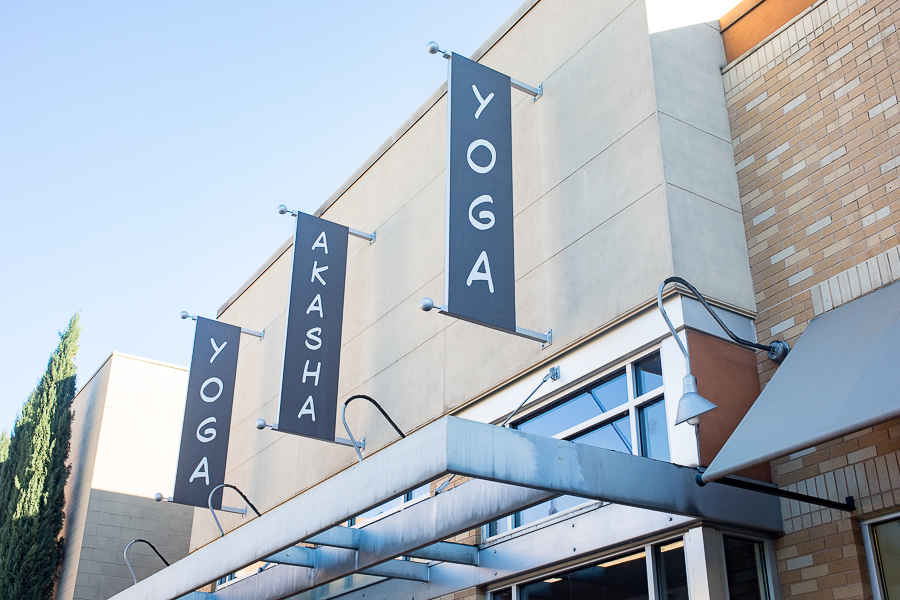 Guilt-free shopping at Akasha Yoga
One way to support local small businesses is by participating in Shop Small Saturday. A holiday pop-up shop hosted by Do Good Shop and Akasha Yoga will take place on Nov. 25 from 12 to 3:30 p.m. at Akasha Yoga's studio at 140 F Street. The event falls between Black Friday and Cyber Monday, so it's a perfect day for shopping locally.
Jamie Testa, the co-owner of Akasha Yoga and co-host of the event, is an active supporter of the Do Good Shop.
"Akasha Yoga is happy to support The Do Good Shop this holiday season," Testa said. "This is our third collaboration, and for the first time, Akasha will also be offering some yoga goods for sale."
The Do Good Shop is a nonprofit social enterprise boutique founded by Jennifer Biggs. Mostly running from online, they occasionally have pop-up shops. Their main goal is to employ people who otherwise wouldn't be able to get a safe and fair job.
"We actually work with over 10 organizations from all over the world and in the U.S.," Biggs said. "At every pop-up shop, we bring almost all of our stuff."
There are many other websites that support fair trade, but they are not cohesive — instead, they are spread out on various platforms.
"That's why I started this; there are so many people doing this but they all have separate websites, so I decided to make a website that has everything together," Biggs said.
The Do Good Shop is a curation of all the fair trade items. All of these items can be found in-person at the holiday pop-up.
"If they can work at a sewing center where they are doing a counseling and have a place to stay, they have a better chance of staying out of the trafficking world." Biggs said. "The problem is if they want to sell their items there aren't a lot of people in the country they live in to buy what they make, so if we can get their product to Australia, the U.K. or the U.S., then people will buy them."
Holly Snyder Thompson, who is on the board of directors for the Do Good Shop, supports the mission of this company with high regard.
"The Do Good Shop is a boutique I trust to source beautiful and ethical products," Thompson said. "And I shop it frequently."
Most of the business comes from the online website, but whenever the shop does events in person, there is a steady stream of people who come in.
"For me and people my age it's a great way to have guilt-free shopping," Biggs said. "It's different and unique."
There are so many people who want to help with the issue of shopping locally, and this is a great way to help. It's a win-win type of shopping.
Written by: CaraJoy Kleinrock — arts@theaggie.org