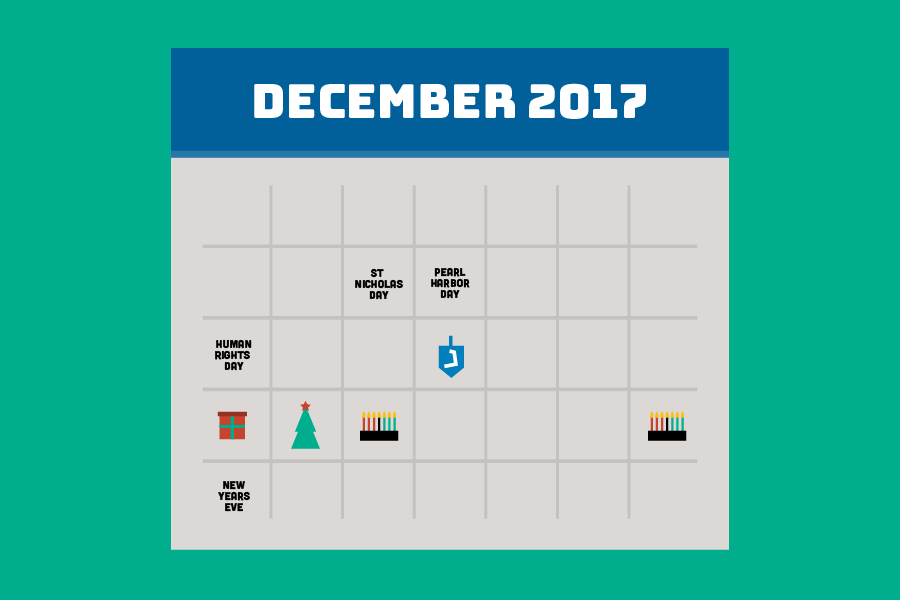 What to look forward to in the coming month
Double Dose of Jazz, Nov. 30
Where? Ann E. Pitzer Center
When? 7 p.m.
What is it? For a night of smooth melodies and lively performances, join the jazz bands of the UC Davis Music Department as they perform two concerts: one in the afternoon and one in the evening. The night will feature a variety of classic jazz pieces, all composed by saxophonist and jazz band director Jacám Manricks. For more information, visit the event page.
UC Davis Free Stand-Up Comedy Show, Dec. 1
Where? Wellman 2
When? 7 p.m.
What is it? This month, the UC Davis Stand-Up Comedy Club is giving back by hosting a benefit performance for the victims of the recent California wildfires. Although the show is free, the UC Davis Stand-Up Comedy Club will be accepting donations from audience members for a night filled with laughs to be had by all — and for a great cause.
Alottacappella, Dec. 2
Where? Sciences Lecture Hall 123
When? 8 to 10:30 p.m.
What is it? This year, The Liquid Hotplates will host their annual event in the theme of "A Gatsby Winter Night." A variety of student groups will perform, including The Spokes, The Lounge Lizards, The Afterglow, Cleftomaniacs, Levels of Vocal Expression, Cloud 9 A Cappella, Acquire and GGN. Take a break from finals studying and stay entertained with these UC Davis a cappella groups.
Dixon's Annual Tree Lighting Festival, Dec. 4
Where? Downtown Dixon
When? 4 to 8 p.m.
What is it? Get in the holiday spirit this year for a beautiful tree lighting ceremony that's just a short drive away. Dixon's Annual Tree Lighting Festival is a family-friendly event, funded solely by donations from the community. The festival will feature free carriage rides, a visit from Santa Claus, children's crafts and activities, entertaining performances, free desserts and more. The night will culminate with a ceremonial lighting of a grand Christmas tree to kick off the holiday season.
Electric Christmas, Dec. 7 and 8
Where? Golden 1 Center
When? 7 p.m.
What is it? Presented by Radio 94.7 and Sprint, Electric Christmas will feature performances by The Lumineers, Portugal. The Man and Walk The Moon. With The Lumineers' folk sound, Portugal. The Man's indie vibes and Walk The Moon's upbeat style, the night is sure to be one to remember. Tickets are still available and can be found at Ticketmaster.
Poetry Night Reading Series, Dec. 7 and 21
Where? John Natsoulas Gallery
When? 8 to 10 p.m.
What is it? Hosted by Dr. Andy Jones, Poetry Night at the Natsoulas Gallery often features seasoned performers who have had many works published, including award-winning poets. Jones is also a UC Davis UWP professor. Following the performance, Poetry Night also offers an opportunity for members of the community to read their own works in an Open Mic segment. The Natsoulas Gallery is located at 521 First St. in downtown Davis. For more information, visit the event's website. Can't make this event? The series takes place the first and third Thursdays of every month.
Written By: Sydney Odman — arts@theaggie.org