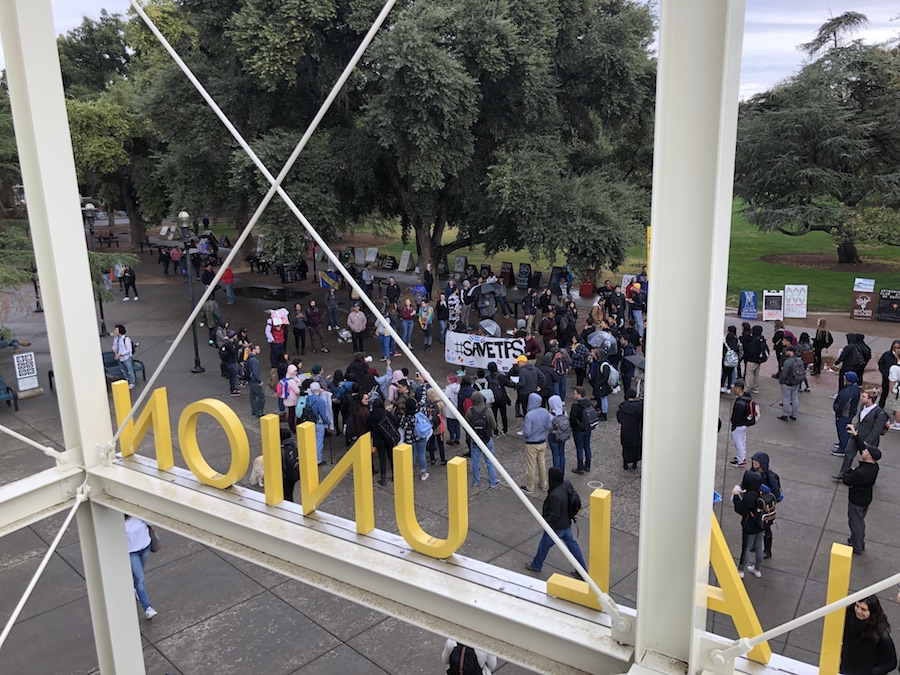 CENSOCA group organized in face of potential TPS eliminations
On Nov. 15, about 30 students held a rally on campus to show solidarity for beneficiaries of Temporary Protected Status. TPS currently provides temporary protection for immigrants from El Salvador, Haiti, Honduras, Nicaragua, Somalia, South Sudan, Sudan, Syria, Nepal and Yemen.
According to a recent CNN report, TPS currently grants "temporary work authorizations and protection from deportation to immigrants, including otherwise undocumented ones, from certain countries where life remains dangerous." While the name of TPS implies that the program is temporary, financial and social unrest in the recognized countries has remained tumultuous, resulting in thousands of individuals remaining in America for the last few decades.
On Nov. 6, the acting secretary of the Department of Homeland Security, Elaine Duke, announced the decision to "terminate the Temporary Protected Status (TPS) designation for Nicaragua." In the next six months, the Trump administration will be forced to decide whether to continue TPS for the 440,000 people in the U.S. currently benefiting from the program, or to eliminate it.
Most recently, on Nov. 20, Duke announced new plans "to terminate the Temporary Protected Status (TPS) designation for Haiti." According to The Washington Post, 60,000 Haitians live in the U.S. with TPS.
On Nov. 14, the day before the rally, the Central/South American and Caribbean Student Alliance (CENSOCA) and the Afro-Latinx/Chicanx Club created "posters to bring visibility and fight for #TPS," according to an event Facebook page.
Carmen Paola Palao is a third-year sociology major and the co-founder of CENSOCA. Paola Palao helped organize the event in collaboration with other on campus organizations.
"The event was very empowering," Paola Palao said. "It allowed us to bring visibility to issues that are affecting our families and community."
Paola Palao encouraged students to reach out and learn more about TPS.
"Many families are here because of civil wars, natural disasters and other extreme circumstances in their home countries," Paola Palao said. "Many of them don't have a home to go back to and now they're being told they have to leave."
Written By: Ally Russell — campus@theaggie.org