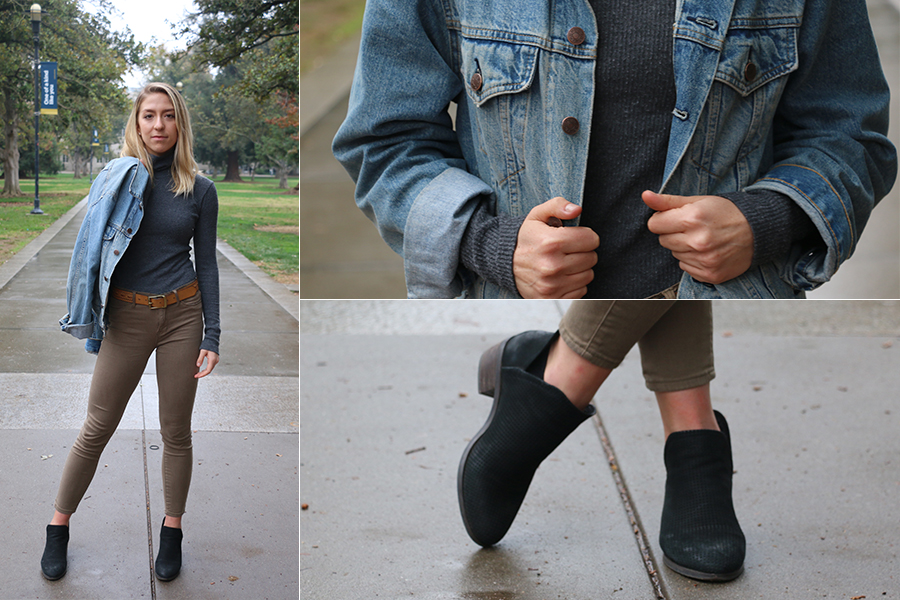 Adapting L.A. fashion to Davis style
Grace Simmons, a third-year communication major, tends to lean toward a more athletic style. Raised in Los Angeles, Simmons' style has been heavily influenced by her hometown, but coming to Davis proved a culture shock in terms of her style. Nevertheless, she has managed to adapt her L.A. style into an athleisure look suitable for Davis.
ASW: Can you describe your style?
Simmons: Definitely I lean toward athleisure. Coming from L.A. where style is such a part of the culture, you want to dress to impress and dress to go out and be stylish and get inspired by all the people around you.
ASW: How did you find your style?
Simmons: I get inspiration from Instagram models. When you walk into a clothing store or online, they have suggested ways to wear things. And over time I was able to mesh it all together to find my style.
ASW: Where do you shop mostly?
Simmons: I love Urban Outfitters, which is a very typical response. I also like athletic wear, so LuLu Lemon and Nike. I've gotten more into thrifting lately, like Goodwill and Buffalo Exchange to find unique pieces. There are some good thrift shops in L.A., and that's where I find my recycled unique finds.
ASW: What is your biggest fashion regret?
Simmons: I have plenty. I think it would be pattern mixing, like too many patterns or conflicting colors. I used to be all over the place or wearing the same thing over and over. I used to be really into Aeropostale and graphic tees, and I would wear them every day.
ASW: Do you have any advice for people who want to find their own style?
Simmons: No matter what, be comfortable. Find something that makes you happy to put on and to wear and that makes you feel confident.
ASW: Where did you get your outfit?
Simmons: The jean jacket is from Urban Outfitters, the turtleneck is from Brandy Melville, the belt is from Buffalo Exchange, the pants are from Pac Sun and the shoes are Steve Madden booties.
Written By: CaraJoy Kleinrock — arts@theaggie.org