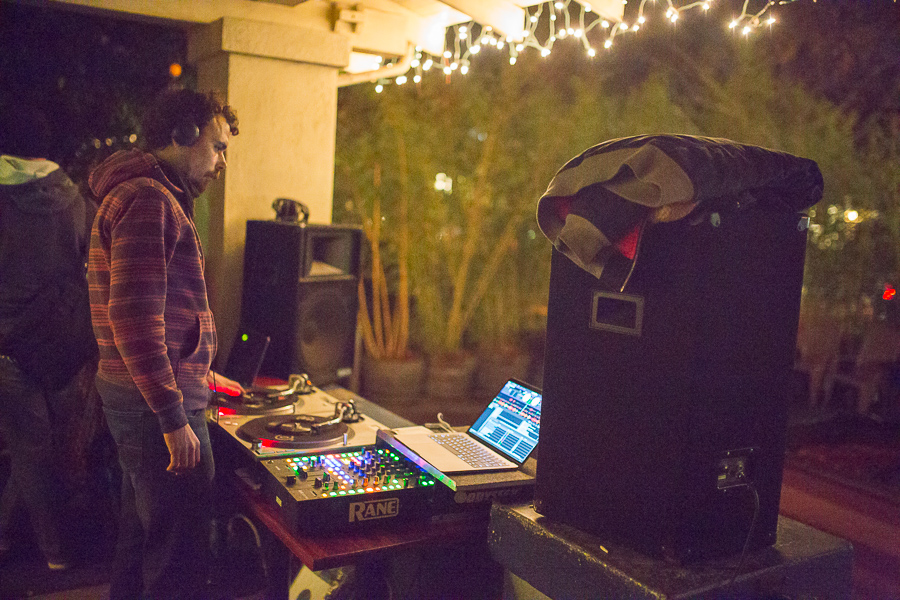 KDVS hosts dance party fundraiser at Delta of Venus
In downtown Davis on Nov. 16, KDVS hosted its fall fundraiser at Delta of Venus cafe. As part of a yearly effort to raise $70,000, the Davis radio station brought out its local DJs to bump music for a night of drinks and dancing.
"All my DJs did a great job," said Mitchell Rotter-Sieren, the general manager for KDVS. "All of them did this thing called free pledges, where they ask a different family to help support the station, and we got funds from listeners as well. I'd say overall it went really well."
The lineup included Larry Rodriguez, Breezy, Cherry Blossom and DJ Tropa, among other KDVS DJs. According to KDVS design director Violet Elder, most DJs played "their greatest hits and favorite songs for their show." A DJ table was set up both inside the cafe and outside on the patio, with the inside DJ playing rock and funky music for dancers and the outside DJ acting as backdrop for a more mellow vibe. Party attendees could choose to mingle outside or venture onto the dance floor inside.
Beyond radio listener generosity, the night's fundraising was also achieved through purchase of KDVS merchandise and tips put in the displayed donation jar. Additionally, drink purchases could be made from Delta of Venus' selection of beers and hard ciders.
Members of KDVS prepared for the dance party fundraiser by hyping one another up before the event.
"There was a lot of love and excitement," Elder said. "A bunch of people were hanging out in the lounge — way more than normal. Somebody brought down a whole bunch of food for us two days in a row. There was just a whole lot of excitement, especially because of our events like the dance party."
Nithya Kumar, a fourth-year food science major, attended her first Delta of Venus event for the KDVS fundraiser.
"I thought it was really cool," Kumar said. "It really fit KDVS' vibe. It felt like a house party, but it was a more mature setting, which I really liked."
As students like Kumar and Davis residents engaged in an evening of freeform radio music, KDVS worked toward fulfilling its operating budget. The $70,000 raised between the spring and fall fundraisers will help to pay KDVS salaries, radio tower rent and general maintenance. The radio station aimed to collect $35,000 from the dance party fundraiser.
Written by: Eliana Sisneros — city@theaggie.org