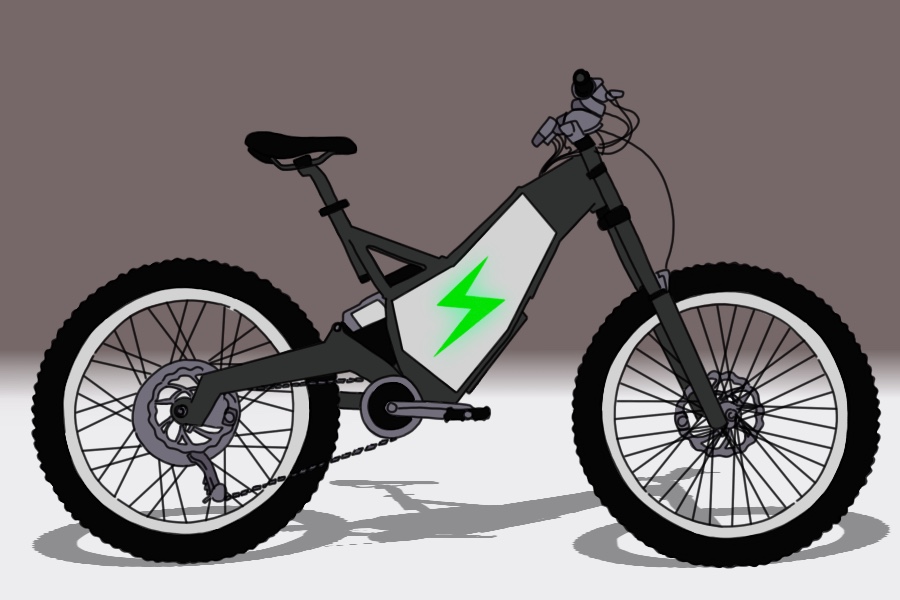 Social Bikes, SACOG, cities of Davis, Sacramento, West Sacramento partner to promote bike sharing
A partnership between Social Bicycles (SoBi), a privately owned bike technology company, the Sacramento Area Council of Governments and the cities of Davis, Sacramento and West Sacramento will establish a bike-sharing system in the Sacramento and Davis areas in 2018.
Bike sharing is a public service that allows for short-term bicycle rental in a geographic area. To be a part of the system, users create SoBi accounts and then reserve and unlock bikes using the mobile app or a web browser. SoBi's bikes have GPS technology and electronic locks, which allow the company to track distance, time and payment. SoBi also offers bikes that have electric pedal-assist, which enables users to pedal up to 20 miles per hour with the help of a motor.
Currently, 50 bikes are available for trial in Sacramento and West Sacramento through the Tower Bridge Bike Share Preview, although 900 more will be added in 2018. The bike-sharing project started within SACOG a few years ago, but Social Bikes has since established a business plan to help the local governments implement the initiative.
"The process dates back several years [to] when the Sacramento Air Quality Management District had submitted a grant application […] to SACOG to study and establish a regional bike share system, which was funded," said Brian Abbanat, the senior transportation planner for the City of Davis. "[…] Now we are getting closer to deploying the system. There have just been some challenges in trying to navigate this whole process with elected officials involved, staff members involved — we just have sort of unique circumstances on the ground. Downtown Sacramento is very dense and highly concentrated, West Sacramento is not quite as dense and concentrated and Davis is kind of somewhere in between."
According to a SACOG press release, the bike share system will launch on May 15, 2018. In Davis specifically, stakeholders are unsure if that date will be met, due to infrastructure and placement decisions that are yet to be made. Ramon Zavala, the transportation demand manager for Transportation and Parking Services at UC Davis and a member of the bike share project management team, said that agreements about ideal bike-share docking locations need to be made before rolling out the project. He expects that bikes will be available sometime during Spring Quarter, but not necessarily by May 15.
"As to whether or not we can expect that deadline, I'm not personally committed to it just because of the complexity of it all," Zavala said. "The project management team has come together and found some of the hotter spots throughout the city of Davis and UC Davis. But what it comes down to is, if they're electric assist bikes, where are you going to be able to plug in? It's really within the context of the existing electrical infrastructure, how much money we would want to spend to trench out and expand that infrastructure and then where the bikes would be most useful."
Matt Reed, the policy director for Sacramento City Councilmember Steve Hansen, said that the project will be marketed to users specific to each regional area.
"I think we are looking at multiple audiences but definitely recognize that commuters and people working in the downtown core will be a huge user base for it," Reed said. "We're also looking at delivering the system into neighborhoods, too […] Then when you have Sac State and you have UC Davis, those two areas and what their target user is going to be is probably going to be a little bit different. It'll be maybe students, maybe faculty, maybe people that are there for a conference. Depending on the area you're looking at, really, the target audience will shift."
As a member of the UC Davis portion of the bike-sharing project, Zavala believes that the availability of public bikes will be beneficial to students.
"It's more likely that a student is going to use this system than not," Zavala said. "One, because [of] the cost savings and the preference not to own something sometimes. Like, would you rather have a yearlong membership to a bike-share system that allows you a set amount of time each day to use it, or a really bad bike from, say, Walmart or Target? When you consider the safety aspects, the ease of use, locking it up, etc., bike share will be much more attractive to students, especially because it's more likely to be placed at their origins, their homes and stuff."
Since SACOG and the city governments are currently focused on bike-share station placement, decisions about cost structures and the official number of bikes to be placed in Davis are not set.
"Whether or not you can jump in for a year, a month, a day, that's yet to be decided as well," Zavala said. "The whole pricing structure is still up for discussion because right now SACOG is most interested in finding where these bike-share stations are going to be placed."
Abbanat and Reed both said that because SoBi is privately-owned, it takes responsibility for much of the business planning and price decision-making.
"This is going to be a privately owned and operated system, so the local agencies won't be able to dictate the terms of the cost for users," Abbanat said. "From a business standpoint, they recognize that they need to price these bikes at a price point that people will want to use them, and they've generally been successful in doing that."
"Social Bicycles is really leading on making the business model work — what we're doing is making sure it's something we can have in the ground safely — to the extent that we need to partner with Social Bicycles, we're working really closely with them," Reed said. "There's a lot that needs to happen for a bike-share system to get in the ground and get working: they need permits, they need to make sure they have space on the sidewalk for their docks for the electric bikes and their chargers. Over time the project has shifted, SoBi is really taking charge, taking the lead and taking the risk, and we as local governments are really partnering with them."
Zavala said that despite some challenges along the way, the project management team has worked cooperatively with SoBi to make sure both parties accomplish their objectives.
"There are disagreements about where to place the bikes, [and] there are concerns about the electric bikes because it is still a very, very new type of bike with a vast majority of the population," Zavala said. "Everyone wants this to work, so any kind of conflict that has popped up has been very quickly solved or placated at the very least."
Social Bicycles could not be reached for comment.
Written by: Olivia Rockeman — city@theaggie.org