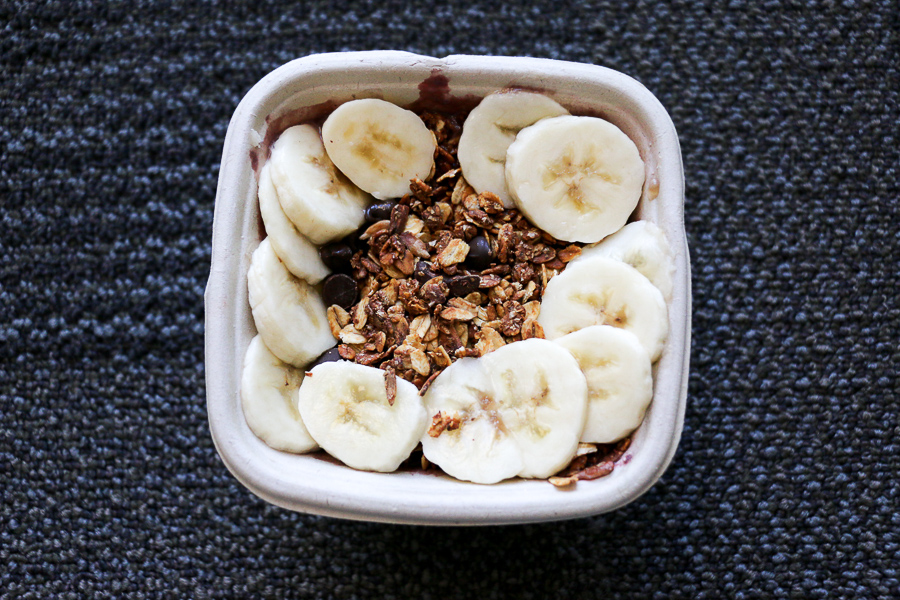 Student-popular eating spot adds new, fancier items to menu
The CoHo, a go-to eating spot on campus, just added new items to many of its menus. While these additions are not necessarily unorthodox, the new meal choices seem to follow a similar pattern: high-quality, more sophisticated dishes. According to Darin Schluep, the ASUCD Food Service director, such items include acai bowls being served all day at Swirlz, flakey pastries called "kouign-amann" also at Swirlz, poke at Chopstixx, more chicken breast in the hot sandwiches at Ciao and gourmet meat and veggie pizza options.
"I feel like there are more grab-and-go options, like sandwiches and wraps," said Kathleen Pan, a second-year managerial economics major and frequent CoHo customer. "I've also noticed more quantity and options at the sushi section. I think they are also trying to keep up with current food trends"
The CoHo continues to strive to add more menu items in order to maintain student interest and appetite.
"We don't ever want to get complacent with our menu," Schluep said. "We know that we have a very loyal customer base that visits on a regular basis, so we want to be able to provide new options for folks to try that will hopefully keep them satisfied and coming back."
Danny O'Brien, a second-year environmental science and policy major who used to work at the CoHo, agrees that having new items added to the menu is beneficial because "items can get old after awhile." However, he does recognize the strain it can have on the student workers who make up the employee population.
"There was a big problem in the beginning of the quarter having a bunch of new people and a bunch of new items on the menu and a bunch of new work to do, so it made a bunch of veterans like me have to pick up the slack," O'Brien said. "It would definitely impede the process to add more to our repertoire. They would kinda throw it at us out of nowhere."
The CoHo staff considers these potential difficulties.
"The impact on our staff and the resources needed to make any menu addition is always taken into account with new items," Schluep said. "There is always an adjustment period to new items, but we do our best to make it a smooth process for our employees. And we will constantly evaluate an item's success to determine whether or not it is 'successful' or whether we may need to go back to the drawing board to make adjustments or try something altogether new."
In addition, for many students, like Pan, the CoHo is an attractive eating spot on campus because of the cheap options available. By adding more fancy items to the menu, how the prices of items will change is brought into question.
"I understand why they are making these nicer items, but the CoHo is known as a cheap and affordable place for students," Pan said. "But the poke bowls are pretty expensive in CoHo terms, where you can get a bagel for $2. I understand the pricing of it, and I guess it is up to the customer if they want to spend that much money. I don't really even know how many people actually buy the poke bowls, so I don't know if the demand matches the supply we are putting out. They are not necessarily replacing cheaper options but giving more options in general. But from an employee standpoint, it can put a lot on employees who have to make these items. It's a weird balance."
Time will tell whether or not the new items gain popularity and are worth the cost of adding them.
Written by: Caroline Rutten — arts@theaggie.org