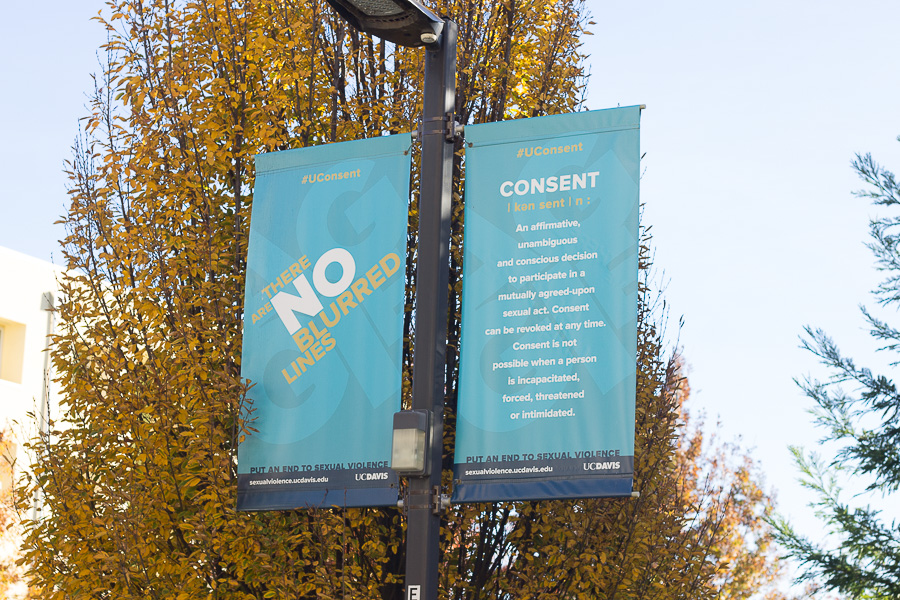 UC seeks student input on sexual harassment policies
The UC Office of the President put out a press release on Nov. 14 announcing the creation of an "inaugural student advisory board" which will provide "input on UC sexual harassment and sexual violence issues."
The board will be made up of nine undergraduate students and eight graduate students, one from each undergraduate UC campus. Board members will serve for 18-month terms beginning in January of 2018.
According to the press release from UCOP, the student board members will be expected to "serve as liaisons to students on their campuses and help advise the university's system-wide Title IX office on its ongoing prevention and response efforts."
Kathleen Salvaty, the systemwide Title IX Officer, stated her hopes for the input provided by the Student Advisory Board in UCOP's press release.
"This board will play a crucial role by providing a much-needed student perspective," Salvaty said. "I look forward to hearing students' concerns and ideas, and leveraging their input so we can further improve university policies."
Rebecca Nelson, the chair of the ASUCD Gender and Sexuality Commission, expressed her enthusiasm and support for the establishment of the Advisory Board.
"This was something that I was a huge proponent of," Nelson said. "I think it's really important, given that normally students don't have access to that information or access to having […] their own voice in regards to how hate crimes or hate violence are handled, or even sexual assault."
According to Nelson, the majority of information about hate crimes and sexual harassment situations is limited to a few select individuals and is closed off from students.
"A lot of hate crimes and sexual violence reports are completely confidential and sealed from students for the most part, so the only people who see those are the director of Title IX and the directors of the Harassment and Discrimination Assistance and Prevention Program," Nelson said.
Nelson also discussed the impact this systemwide change may have on UC Davis, potentially leading to increased transparency in university processes when dealing with situations regarding sexual harassment and assault.
"We have tried, and so has the Sexual Assault Advocacy Committee, […] to ask for a task force that interacts with Title IX so students can get an idea of what's happening on campus, [including] how frats are being held accountable," Nelson said. "Title IX said no due to federal law and confidentiality. I don't think that's something that should bar students from being involved in issues that concern us and are being swept under the rug. I don't think that administration has appropriately handled a lot of these cases and I think they keep the university's public image in mind more, or [tend to] protect abusers more than hold them accountable."
The application for the Title IX Student Advisory Board has been extended until Friday, Dec. 8. Applicants chosen for a seat on the board will be notified the first week of January.
Written by: Priyanka Shreedar — campus@theaggie.org