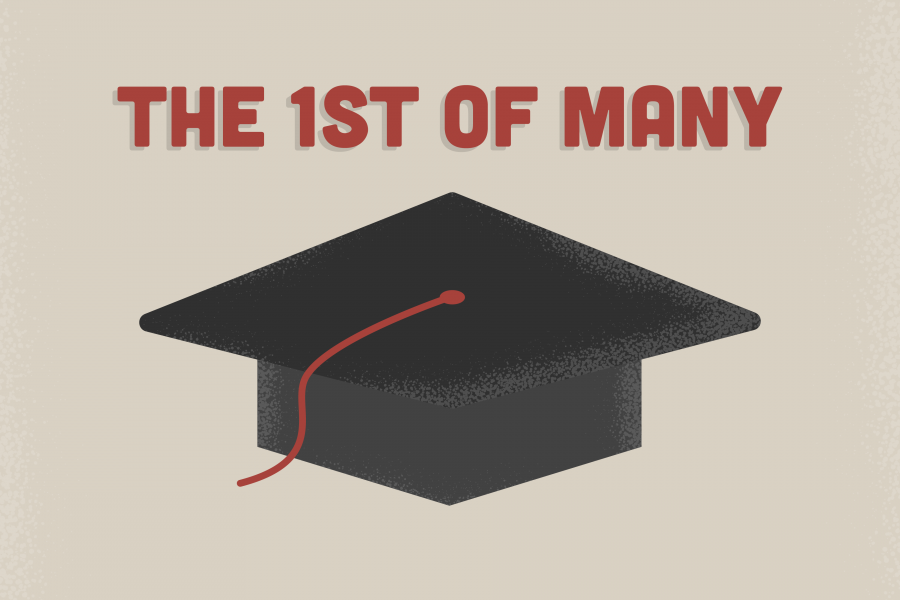 Leading and Breaking Barriers lecture series part of initiative
The Office of Undergraduate Education's First Generation Initiative Project is associated with the Undergraduate Research Center's Leading and Breaking Barriers series, which is being held at UC Davis through March of 2018. The series continues the UC-wide effort to reach out to first-generation students, who make up over 40 percent of all undergraduate students in the UC system.
The Leading and Breaking Barriers series began with a talk from Chancellor Gary May and his wife, LeShelle, sharing their backgrounds in STEM research and development. Young entrepreneurs Ridhi Tariyal and Stephen Gire, inventors of the "smart tampon," spoke on Nov. 13 about their work in women's reproductive health. In the coming months, Dr. Rebecca Calisi Rodríguez, Dr. Talithia Williams and Dr. Oscar Dubón are scheduled to speak on their accomplishments in their respective STEM fields.
Lolita Adkins, the creator of the speaking series and a program manager in the Undergraduate Research Center, talked about the effect of the series on first-generation students at UC Davis.
"What I've found is a lot of students, especially first-generation students and students of color, […] don't see themselves as researchers," Adkins said. "We thought it would be helpful if they saw people who look like them who have gone through research and done it and think, 'Okay, maybe that is for me after all.'"
Students may recall some professors wearing T-shirts identifying themselves as first-generation students during the first week of Fall Quarter — this act, an introduction to the First Generation Initiative, occurred across all 10 UC campuses. UC Davis introduced the initiative to faculty in April of 2017.
Carolyn Thomas, the vice provost and dean for Undergraduate Education, said she was pleased by the enthusiasm expressed to help first-generation students assimilate and excel in college life.
"Before we even knew it, we had 200 faculty in the system […] — we have 400 faculty now," Thomas said. "There was this huge outpouring of interest from our faculty to participate."
Since its implementation at UC Davis, Thomas said the desire of staff to identify as first-generation and to serve as mentors for students was an effort to increase the amount of contacts available to first-generation students across majors and communities on campus.
Don Roth, the executive director of the Mondavi Center and a self-identified former first-generation student, talked about his experience.
"I definitely felt more isolated," Roth said. "My parents really had no familiarity with the experience. I found college pretty challenging […] my first year. I think it would have been nice to have a cohort of people who were in the same boat, but there was nothing like that at the time."
First-generation students across years and majors, from STEM to the arts, are sought after by the initiative.
"I was definitely one who needed help," said Alberto Davalos, the transfer opportunity program coordinator and a UC Davis first-generation alumnus. "[First-generation students are] an example to people who've gone through the whole process and graduated successfully. If they ever need to reach out or want to talk to somebody, there are potential mentors on the campus for them."
The Leading and Breaking Barriers series, and the increasing number of first-generation mentors on campus, are steps forward in the university's ongoing pursuit to increase inclusivity.
"First-gen students come to UC Davis and because it's so big, it can feel overwhelming and sometimes you can feel really discouraged," Thomas said. "You can really feel like you maybe don't belong here, but every file for admissions gets read multiple times. Everyone who's here belongs here."
Written by: Elizabeth Mercado — campus@theaggie.org