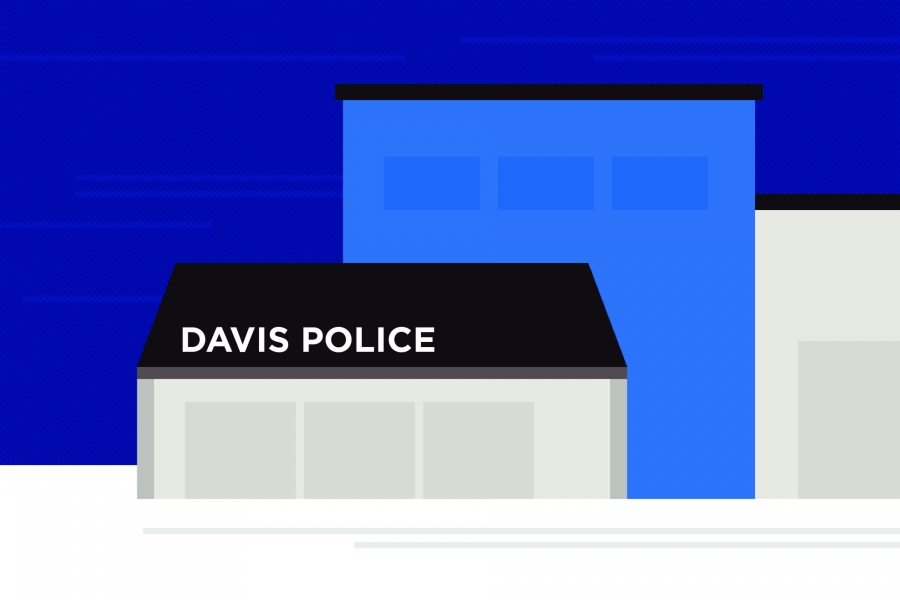 City of Davis hikes up security
The Davis City Council is set to hire police oversight consultants Barbara Attard and Kathryn Olson in order to finish implementing police oversight changes. The new city manager, Mike Webb, will be authorized to execute the contract. Both Attard and Olson have experience in the field of police oversight.
"Police oversight issues have been in the national, state and local news over the past few years," said Assistant City Manager Kelly Stachowicz. "The city council discussed police oversight in Davis at a meeting in July. At that meeting, they passed a motion to develop a plan to look at police oversight in Davis. Last month, the council approved the hiring of a consultant team to work on the effort over the next several months."
According to a staff report and Mayor Robb Davis' concept paper, the city manager's office is set to appoint police oversight consultants to review the current system, historical documents and recommendations from the Human Relations Commission. In addition, they will be expected to participate in up to five public or sponsored forums as content experts for vulnerable groups who may not be willing to come to public forums. Davis-based facilitators could provide structure for community dialogue at the meeting, but the consultant would contribute accurate technical information input. Forums would be used to solicit community input on the goals, guiding principles and key desired processes for oversight. They would use their own experience, public input from forums, input from the Davis Police Department and review of extant systems to recommend one to three options that would seem to fit in Davis given size, policing history and community needs.
"The ultimate end [goal] is to create a police accountability system that increases transparency, builds trust, and fosters policing practices and policies that create public safety for the entire community," said Mayor Robb Davis in his concept paper. "This accountability must involve both the police as an agency and the behavior of individual officers."
Attard has previously worked with UC Davis on recommendations for its police department. She is currently working with Accountability Associates, based in San Francisco. She previously served as the San Jose independent police auditor and has held police review positions both in Berkeley and San Francisco. Olson, who is a UC Davis alumna, held positions as the director of the Office of Police Accountability in Seattle and with the Equal Employment Opportunity Commission in Seattle and Los Angeles. She has a long professional history working in the police oversight field, and is a practicing attorney in addition to being a current principal at Change Integration Consulting, which focuses on police accountability issues.
"This was a long time coming," said Georgia Wills, a Davis resident since 2004. "Since the last oversight official, things have gone downhill. We need someone experienced to make the situation better and fix what has been broken since [the previous official] left."
The Davis Police Department did not respond to a request for comment.
Written by: Prachita Chawla — city@theaggie.org