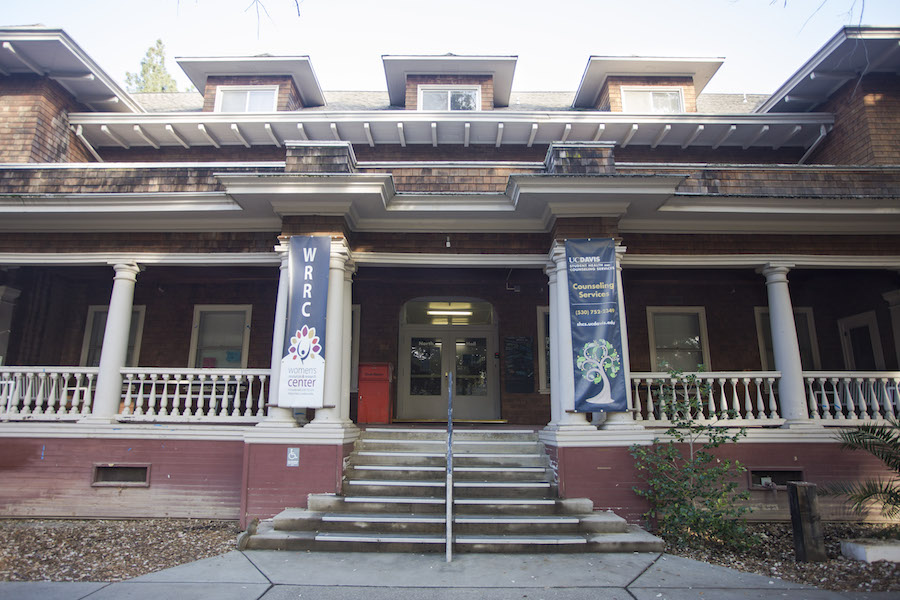 Valuable resources hampered by issues with scheduling and continuing care
College can be a stressful environment, and young adulthood is often accompanied by the surfacing of various mental health issues. Many students might look to their school for help, and UC Davis prominently advertises the free mental health services provided by the Student Health and Counseling Center (SHCS). But despite their importance and prominence, these services remain difficult to access and unsatisfactory to some.
Students wishing to make a individual counseling appointments can either visit the Counseling Center at North Hall or call the Appointment Desk, which is open from 8 a.m. to 5 p.m. on weekdays, except on Wednesdays when it opens at 9 a.m. Generally, appointments are scheduled for the same day, and the counseling center is usually busy, meaning students who call later in the day might not be able to make an appointment at all. There is a relatively narrow window in which to make appointments, and even this window doesn't guarantee success.
Sedona Patterson, a second-year art history major, was met with frustration when she tried to make an appointment for counseling during her first quarter at UC Davis. She emailed SHCS to voice her displeasure.
"Unfortunately, it is now the end of the third week and after several attempts to make an appointment with somebody or anybody really I have only felt as though I have been turned away," Patterson said. "I've called a couple of times and I tried to make an appointment online and each time there was something that kept me from being able to see somebody and has discouraged me […] I am disappointed because I can only think of the other students here at UC Davis whose case may be worse than mine and are facing the same situation as I am."
After this experience, Patterson was offered a counseling appointment, but she was left with a bad impression of the system.
"It was the beginning of the quarter, it was just too difficult, too many hoops to jump through," Patterson said. "After I submitted this complaint I got an appointment close to instantly. I didn't understand why it couldn't have been like that the first time around. Like I said, I understood how the system worked but it still didn't feel right […] making a same day appointment just isn't very practical."
It's hard to determine the cause of problems with campus counseling services, or how they can be addressed. Patterson isn't confident that the system has done everything it can to make mental health services more accessible and helpful.
"My twin sister goes to Duke University and I would call her complaining about it and she would tell me that she's having the opposite experience at her school," Patterson said. "I just kind of feel like the counseling center exists because it has to. But is there are money being put into it? Is the student's health actually the priority?"
Immediate crisis assistance is always available from SHCS, but for people who don't feel that they are in crisis, the available counseling can be difficult to schedule and is only available short-term. After a few sessions, those who want to continue counseling are usually referred to off-campus mental health services. Acacia Counseling and Wellness, located in downtown Davis, is one such service.
"Acacia Counseling and Wellness is primarily here for the Student Health and Counseling services to be able to refer students with the school insurance (UC SHIP) to us," said Jonathan Truong, Acacia's office manager.
Referrals to Acacia or other counseling practices don't always guarantee access to counseling. Complications presented by insurance and a large population of people looking for counseling mean that finding counseling in or near Davis can be very difficult.
"It definitely can be difficult to accommodate the high volume of referrals," Truong said. "Not many places accept insurance and that is why it can be so hard to find a provider in the area. We have done our best to hire accordingly to accommodate the volume of referrals, but it's still hard because some people's insurance don't have out of network benefits all the time."
The large amount of referrals and turnover from SHCS has affected practices even outside of Davis.
"I do work regularly with UC Davis students," said Laura Gidney, a therapist in Woodland. "I am a part time therapist and because I am a part time practitioner and because there are so few therapists who accept insurance, my practice is almost always full."
Individual counseling may be difficult for many at UC Davis, but SHCS has other mental health services which may be more accessible; it offers group counseling, the Community Advising Network (CAN), and other resources and forms of counseling.
Written by: Gabriel Mulcaire — features@theaggie.org