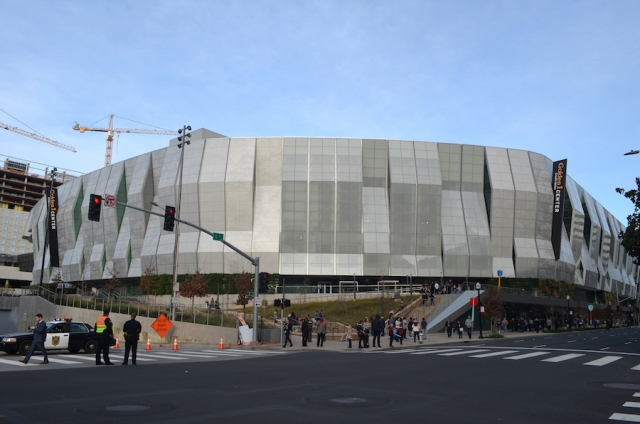 From pop stars to circus stars, the options are endless
With the Golden1 Center being a 20-minute ride away and the Mondavi Center right at our doorsteps, these are some of the most accessible venues for UC Davis students. Winter is the time to bundle up, but here are a few concerts to entice homebodies to go out.
Golden1 Center:
Katy Perry — Witness: The Tour
Coming to Sacramento on Jan. 31 at 7 p.m., this concert will follow the release of her new album, "Witness." Tickets range from $50 to $800 depending on seating.
Miranda Lambert — Livin' like Hippies Tour
For all the country fans, this concert follows Lambert's double-sided 24-song album with special guests Jon Pardi and and Lucie Silvas. It will take place on Feb. 8 at 7 p.m., and tickets are still on sale.
Jeff Dunham — Passively Aggressive
Anyone looking for some comedy in their life is in luck. On Feb. 28 at 7 p.m. America's favorite ventriloquist is coming to Sacramento with his band of characters.
Lorde — Melodrama World Tour
Tickets are on sale now for this concert, which will take place on March 12 at 7 p.m. This concert will showcase her second album as well as fan favorites from her first album.
Mondavi Center:
The venue will host three circus performances over the course of Winter Quarter.
Circa II Ritorno
This company has found a way to combine cirque and modern dance that is exciting for all. Accompanied by a string quartet and two singers performing excerpts of Monteverdi's "Il ritorno d'Ulisse in patria," seven dancers all work together to make boundless movements and emotions. This show will be held on Jan. 26 at 8 p.m., and tickets are on sale now.  
Circa Carnival of Animals
This company includes seven acrobats, two singers, four musicians and delightful animations of animals from both land and sea. Based on Camille Saint-Saëns' beloved musical suite, "Carnival of the Animals" will be an amazing show for all the animal lovers out there. You can catch this performance on Jan. 28 at 3:30 p.m., and tickets are still on sale.
Cirque Éloize Saloon
This cirque show is a little different from the others, as it is a combination of theater and circus. Set to live folk and fiddle music, this western cirque show is as entertaining as it sounds. Meant for the whole family, this show can be seen on Feb. 11 at 3:30 p.m., and tickets are on sale now.
Written by: CaraJoy Kleinrock — arts@theaggie.org