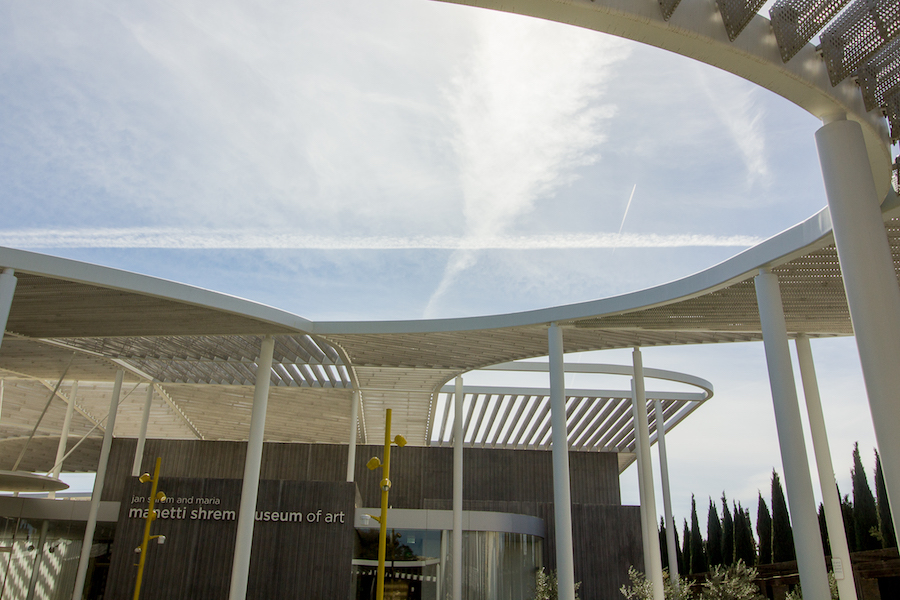 New exhibit explores legacy of Davis professor Wayne Thiebaud
The work of Wayne Thiebaud, a renowned painter and former UC Davis professor, lives on with the Manetti Shrem Museum's latest exhibition, "Wayne Thiebaud: 1958-1968." In addition, Tacita Dean's "Day for Night" is being added to the Manetti Shrem collection. Conveniently located on campus, the Manetti Shrem often features several artists of special significance to the Davis art community.
Thiebaud is known for his unique and recognizable style. From colorful works of pies and ice cream cones to bright landscape pieces, Thiebaud utilized the decade of 1958 to 1968 to effectively revolutionize his own personal genre of painting. Currently, "Wayne Thiebaud: 1958-1968" focuses on Thiebaud's formative period as a painter, described as a "period of newfound clarity" by Manetti Shrem deputy director Randy Roberts.
"Thiebaud is so well loved in our community," said Manetti Shrem founding director Rachel Teagle. "This exhibition is the first to ever focus on his formative period. While his paintings are very recognizable, people don't really understand where that signature style came from. How did it come to be? [The answer] is a huge part of this exhibition."
After nearly three years of curating the exhibition, "Wayne Thiebaud: 1958-1968" has finally been brought to life in celebration of the professor's distinguished accomplishments as a painter.
"Thiebaud is such a big part of the legacy of the Davis art department, so we're really proud to have him be a part of that here," said Audrianna Escobedo, a Manetti Shrem employee and second-year art history major.
In conjunction with Tacita Dean's exhibition of "Day for Night," a film inspired in many ways by the works of artist Giorgio Morandi, the two exhibitions complement one another in contrasting, innovative ways. Similarly to Dean's homage to Morandi, Thiebaud also drew a large part of his painting inspiration from Morandi's works. Beyond that, both Thiebaud and Dean are so fiercely dedicated to their chosen forms of artistic expression, as a painter and as a filmmaker, respectively.
"I think these paintings really help to understand that a work of art has a lot to offer if you just spend a little bit of time," Teagle said. "If you spend more time to challenge yourself and really look at something, even for just 60 seconds, you'll be rewarded with so much detail."
Teagle also said she hopes that more students take advantage of the extensive and remarkable selection of artworks available at the Manetti Shrem.
"I think that having a modern art museum on our campus gives students an opportunity to broaden their horizons and learn about something less typical than what can be learned in a lecture hall," said first-year psychology major Nicole Goldberg.
These exhibitions will be on display at the Manetti Shrem Museum of Art from Jan. 16 to May 13. Admission is free. For more information, visit the Manetti Shrem's website.
Written by: Sydney Odman — arts@theaggie.org