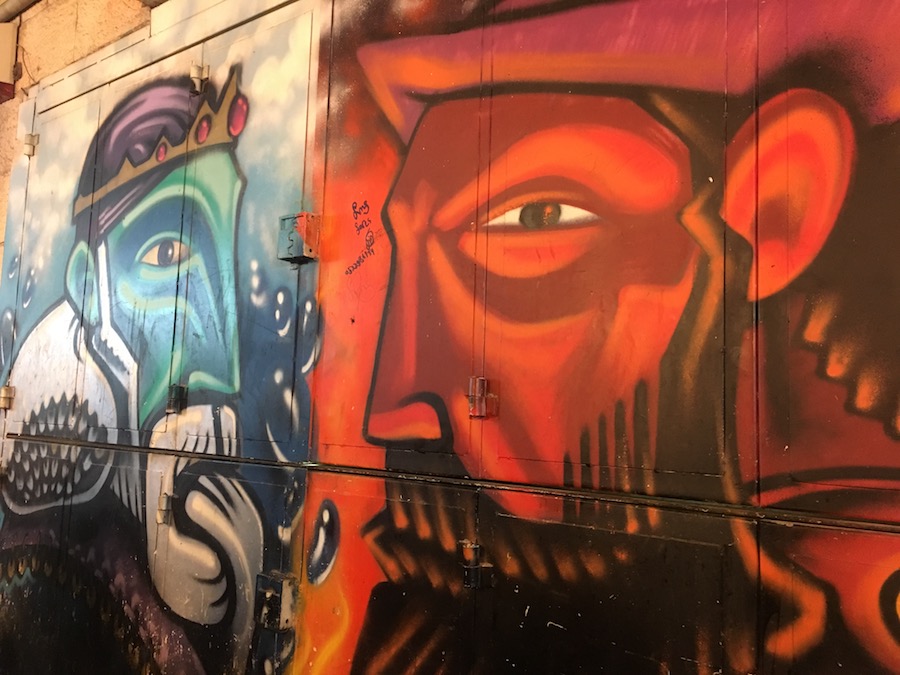 After spending some time in Israel, Aggie writer recounts her favorite food and cultural moments
Over winter break, I had the privilege of representing UC Davis in an educational program called The David Project, which brings student leaders from different college campuses to Israel in order to learn about the conflict and culture there. During my 10 days spent there, I was introduced to a variety of cultural practices and settings that took me out of my comfort zone to witness a spectrum of new tastes, sights and experiences. One of my most memorable moments was the day I spent at Mahane Yehuda Market, a popular Jerusalem market also known as the Shuk. Crowded grids of vendors with various items and food for sale filled the concrete grounds. Large bowls of tea, produce and grains enticed patrons. Some of the best food and greatest insight into it and the everyday art of Israel was seen in this Jerusalem market; if one ever has the chance to visit Israel, here are some of my favorite food, drink and sights from the Shuk.
Best Meal: Malawah
Not only was this my favorite meal from the day at the market, but probably from the trip as a whole. What looks like a thin pancake has layers of fried pastry cooked with oil in a frying pan and stuffed with a variety of toppings. My personal favorite toppings included tahini, hummus, pickles, Israeli salad (diced tomatoes and cucumbers), parsley, hard-boiled egg, onion, green onions and caramelized onions. The flakey wrap was what made the meal, the lightness to balance out the various flavors that were filled inside. This meal is a must-try, and I'll be on the search for the nearest one in the Davis area.
Best Beer: Gold Star
This top-selling (and kosher) beer in Israel is a great staple beer. While darker, it is not the heaviest of beer, which makes it a great universal choice, no matter your beer preference. While I'm not the biggest light beer fan, there was no watered-down taste, as commonly be expected with popular light beers. Israelis know how to do beer right.
Best Dessert: Halvah (and Ice Cream)
This soft, sweet, fudgelike cake is a common item in Israeli and Middle Eastern markets. The base is surprisingly made with sesame paste (forewarning: the sesame taste is very prominent) and is topped with a variety of flavors, including nutella, coffee, various fruits and more. While the intensity of flavor does not call for this to be eaten on a daily basis, the distinct flavor and variety of customizations make it a must-try.
Best Graffiti: Solomon Swaza
Solomon Swaza's graffiti cannot be missed when at the Shuk. It's not hard to do so either — most empty doors and walls are adorned with his colorful, eclectic portraits. Added to the Shuk four to five years ago, Swaza spray paints images of people, often rabbis and religious figures. He's not necessarily making a religious statement through his work, but highlighting the religious prominence of the city of Jerusalem, combining traditionally held ideals with the colorful modern culture. Such display of the juxtaposition that describes Israeli culture makes him the perfect artist to decorate this cultural hub.  
Written by: Caroline Rutten — arts@theaggie.org