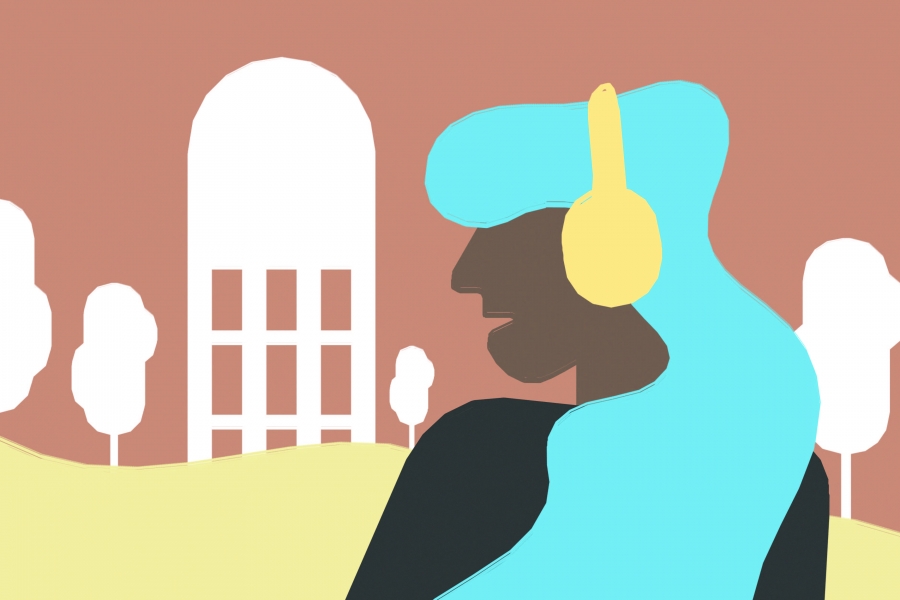 Songs to start the new year positively
Returning to school after the long, much-needed holiday break can be disgruntling. Despite its reputation among students as the worst of the academic quarters, Winter Quarter can offer a fresh start. It's all a matter of having the right attitude. Brace yourself for the new year with this playlist to push through each obstacle.
"Sweater Weather" by The Neighborhood
Perfect for an overcast afternoon, The Neighbourhood's biggest hit since 2013 still remains the ultimate winter song. Curl up in your favorite hoodie and listen to this somber tune on repeat. This cold weather anthem is an oldie but a goodie.
"Dreary" by Lo Noom
Winter Quarter is hands-down the absolute worst. The incessant rain and bitter chill makes it a soul-sucking quarter, year after year. Dreary encapsulates the lethargic emotions we all experience after the three-week break. Relatable would be an understatement when describing this song.
"Revvin' My Cj7" by Summer Salt
The monotony of a fixed schedule can quickly become exhausting. Momentarily avoid your stress with this summer ballad. "Revvin' My Cj7" describes the craving to escape the "long year" and transport elsewhere by listening to your "favorite song."
"Silhouettes" by Colony House
"Silhouettes" sends a message about the importance of optimism during hard times. If your glass looks half empty, "fill up" because "there's no sense in holding onto something broken." Lead singer Caleb Chapman emphasizes that every memory, good and bad, should be cherished. Start this new quarter hoping for the best even when it's tough.
"One Foot" by Walk the Moon
In the midst of a rough patch, the band was inspired to write this song to push onward. Lead singer Nicholas Petricca says "It's a choice we make every single day to keep going or give up." Your path may be uncertain, but it's worth every risk and ounce of perseverance. Winter Quarter may be hellish, but it's all uphill from there.
"Don't Take the Monday" by Bleachers
Jack Antonoff wrote this song as a message to stay on track. "Don't take the money" is a phrase he reminds himself of when his gut feeling turns him away from something positive. Break down negative barriers this quarter by reminding yourself the same.
Written by: Becky Lee — arts@theaggie.org