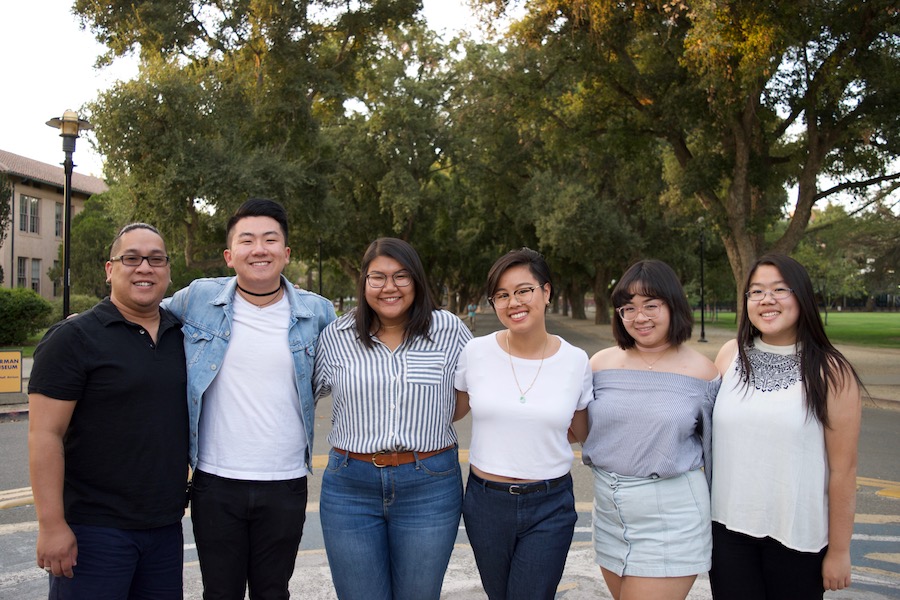 Community program inspires healing, acceptance among Southeast Asians
For another consecutive year, the Southeast Asians Furthering Education community program at UC Davis will be hosting its annual Southeast Asian Youth Conference for the 2017-2018 school year. This year, the conference will take place from Jan. 26 to 28 and will follow the theme "Transformative Healing: Our Continuous Narratives."
SAFE, a community program under UC Davis's Student Recruitment and Retention Center, aims to provide support and resources to individuals who identify as Southeast Asian while also trying to create an environment of acceptance and inclusion.
"Our mission is to help the Southeast Asian community, specifically those narratives that are tied to the Southeast Asian wars," said Marady Chhim, a third-year organizational sociology major and SAFE's community development and advocacy coordinator. "This includes the Khmer Rouge, the Vietnam War, the Pathet Lao, the Secret War and so on."
SAFE follows two core pillars: retention and recruitment. The retention aspect of the program works on a campuswide level, mainly focusing on assisting Southeast Asian students at UC Davis on their pursuit and continuation of higher education.
"When SAFE was first established, the retention rate was very low here," Chhim said. "There were many Southeast Asians attending the school, but there weren't enough of them graduating. […] We try to find holistic ways to support our students, whether it be through encouraging academic excellence, talking about mental health or addressing issues that directly impact the Southeast Asian community."
SAFE also focuses many of its efforts on the recruitment aspect of the program, holding an annual Southeast Asian Youth Conference for middle and high schoolers. The three-day, two-night conference, held at UC Davis, provides a safe space for Southeast Asian youth to explore and discuss the Southeast Asian experience.
Judy Chang, a third-year human development major and middle school outreach coordinator for SAFE, and Shayla Phothisene, a third-year human development major and high school outreach coordinator for the program, work meticulously year-round to plan and organize the conference.
"We host workshops throughout the three days, facilitated by members of our [SAFE] community, that revolve around cultural identity and [which] focus on the narratives that different ethnicity groups experience," Chang said. "This year, Shayla and I are incorporating contemporary issues that Southeast Asians might have. That way, students are aware of [how] their history could affect them today."
SAFE's ultimate goal is to encourage Southeast Asian youth to embrace their heritage because, according to the program, those narratives are instrumental in their journeys toward higher education and beyond.
"Our main objective for the Southeast Asian Youth Conference is to advocate for middle school and high school students by empowering them and giving them the resources to pursue higher education and other pathways they desire," Phothisene said. "This year's theme, 'Transformative Healing: Our Continuous Narratives,' is [intended] to create a space […] for students to share their narratives, to find a way to heal from their traumas and to empower them to pursue higher education."
SAFE hopes that the theme for this year's youth conference will empower members of Southeast Asian youth to seek healing through both self-reflection and community.
"Our theme has to do with healing from trauma, whether it be historical trauma or personal trauma," Chang said. "We want students to realize that 'healing starts with you.' Once they understand this, then they can start to heal with others [in their] community."
Chang and Phothisene both started their journeys in SAFE early on in their college careers, maintaining their positions as active members before eventually adopting leadership positions in the program. They both agree that being involved in SAFE has completely transcended their experiences here at UC Davis.
"I've been involved with SAFE all three years I've been here at Davis," Phothisene said. "It was difficult for me to transition to Davis my first year, but once I found SAFE, I was able to feel more comfortable here and grow. Being a part of this community has given me so many opportunities to […] thrive beyond what I could ever imagine when I was a first year."
Chang also attributes much of her personal growth to SAFE and the nurturing environment that it has created.
"Being in SAFE helped me navigate through college," Chang said. "Most of the friends I've made were through SAFE, and being [in the program] helps me feel like I am not far away from home. SAFE has been a family for me, and it continues to help me grow."
Written by: Emily Nguyen — features@theaggie.org