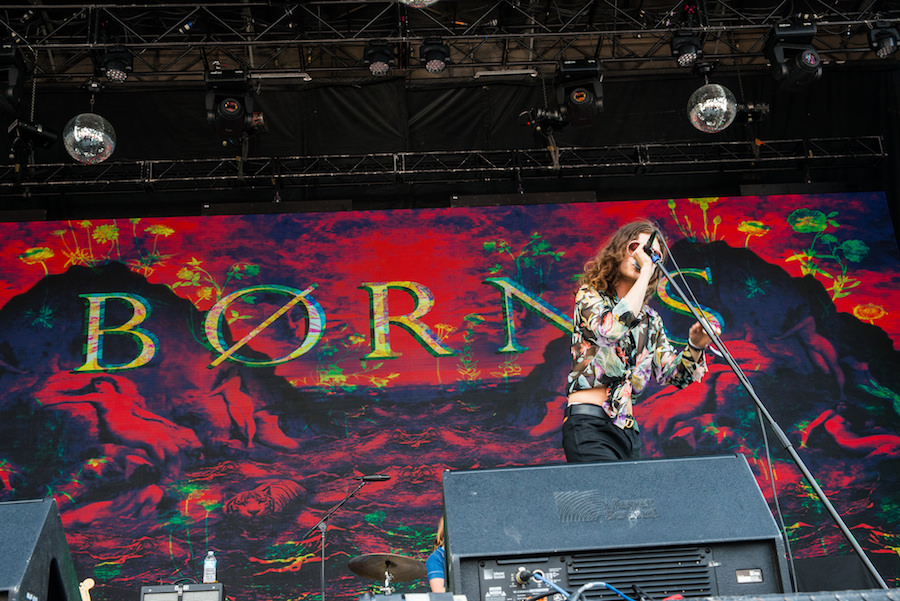 Blue Madonna takes BØRNS to a new level, setting him apart
I had pretty high expectations before seeing BØRNS live in Oakland on Jan. 17. Not only had I heard great things through others who have seen him previously, but the sounds and feels of BØRNS set him up for success — the upbeat, pop-electronic tracks have an inevitable way of getting people on their feet. Not to mention that the Oakland show kicked off the tour celebrating his long-awaited second album, "Blue Madonna." Great music, major hype — a recipe for success.
Not only was the main act memorable, but surprisingly the openers were as well. Mikky Echo produces a sound similar to BØRNS, but adds a hint more of rock. Great stage presence made them an exciting performance to start the show. Charlotte Cardin followed, with a hypnotic voice reminiscent of Amy Winehouse, producing a softer, groovier feel — a calm before a rochous storm, one could say. BØRNS chose wisely in his decision for openers, displaying real talent and a breadth of sound.
Such diversity mirrors the style of "Blue Madonna." When I think of his pilot album "Dopamine," while insanely catchy, it is very much pop-heavy. They are indeed intended to be and stand as classic crowd pleasers. What BØRNS does in his second album is branch out, adding different types of styles to the album to make each song distinct. The defining and masterful aspects of BØRNS are still present, don't worry; Garrett Borns' iconic high pitch and the catchiness of the music are prevalent. But he is more playful with the fundamental pieces: electric guitar mixed with '80s-esque techno beats and even instrumental pieces find their way into the mix. It's more funky. Such transformation and display of eclectic talent is a smart move in BØRNS' advancement and his respect in the music world and made for a much more interesting and enjoyable concert.
The emphasis of the concert rightfully focused on songs from his most recent album. Starting with "God Save Our Young Blood," also the opener of the album itself, BØRNS later transitioned to the more instrumental, high-energy "We Don't Care." The showcase of the new songs ended with "Man," the stand-out '80s techno-pop song of the album. Performing masterfully, BØRNS then made a swift and clean transition to performing the songs of his first album through a slower and more mellow version of "Seeing Stars." Songs like "Past Lives," "10,000 Emerald Pools" and of course "Electric Love" then followed. Slight twists on the songs, the pitch of a certain note for example, made their way into the performances, staying with the altering motif of "Blue Madonna," illustrating BØRNS' creative capabilities.
"Blue Madonna" is great in its totality, and the songs are not repetitive. While I enjoy "Dopamine," one must admit the similarities of its songs. With the diversity of tracks on "Blue Madonna," BØRNS is an up-and-coming, multifaceted force in the music industry not to be reckoned with. With an excellent new album and tour of the same vein, he is starting to prove himself as no longer just a catchy pop icon, but rather as a distinct and mature musical entity.  
Written by: Caroline Rutten — arts@theaggie.org