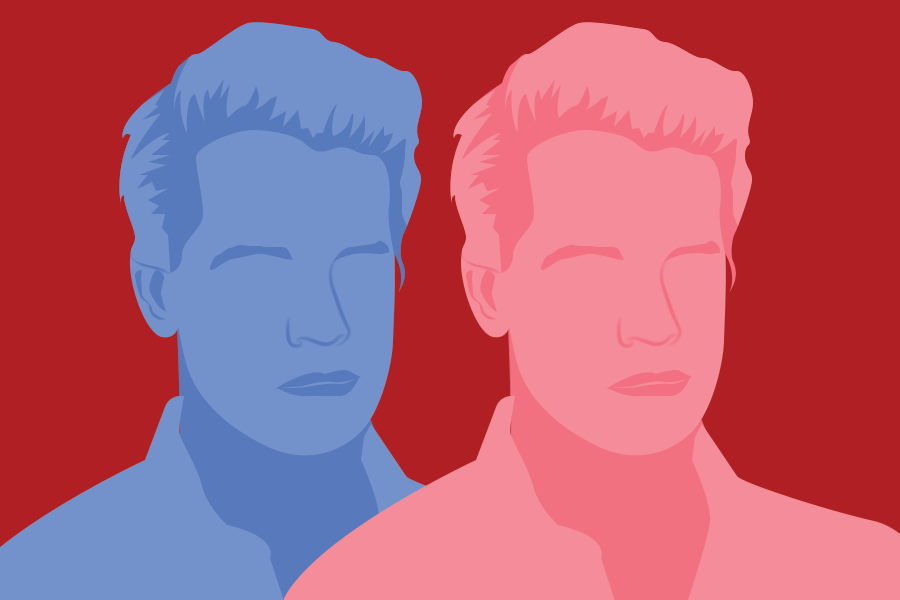 Making college men presentable
On a budget, with little time to think about the clothes we put on every morning, looking fashionable is often the last thing us college men are thinking about. However, there is practical hope. These are some trends and tips to make your Winter Quarter more stylish without breaking the bank.
Sweatpants
If you're going to wear sweatpants to class, dress it up by accessorizing with hats and watches (practically the only two accessories available to men). A small selection, but they do wonders for any look. Throwing on a tasteful beanie or watch can turn any look into a million bucks without spending a lot of money for designer quality. A quick stop at the Forever 21 in the U-Mall is all you need. Lastly, please be aware of the difference between sweatpants and plain old pajamas.
'70s is the Decade
This winter is the perfect time to ask your dad for any of his old clothes collecting dust in the attic. They won't cost you anything, and it'll be like going on a scavenger hunt. Loose-fitting dad sweaters are in right now. Alternatively, there are a few assorted consignment stores in Davis that may be harboring some plaid sweaters if your home isn't accessible. Other iconic pieces of the '70s include fringed jackets and denim everything, both of which go well with a pair of boots.
Keep it Simple
This winter season isn't exactly the time to take bold risks. Simple hues and structured constructions are the way to go. Mid-century American fashion has resurfaced and is the main influencer of this trend. This simplicity is great for those that aren't prepared to showcase their statement pieces that may strike up controversy. ShopCuffs is my recommendation for simple and well-made pieces — and it's conveniently located across from 3rd and U.
Padded Jackets
Looking like you're on your way to Tahoe is in this season. Thick downs and fur coats can add an interesting touch and keep you bundled against the cold Davis winter. However, they are on the more expensive end of the spectrum. Gap, located in the Davis Commons, has a few pieces that are reasonably priced and that will be a fine addition to any outerwear collection.
At the end of the runway, it all depends on what works for you. Wearing things that make you feel confident in your strut on the way to class is worth more than priceless couture. Good luck, gentlemen.
Written by: Josh Madrid — arts@theaggie.org