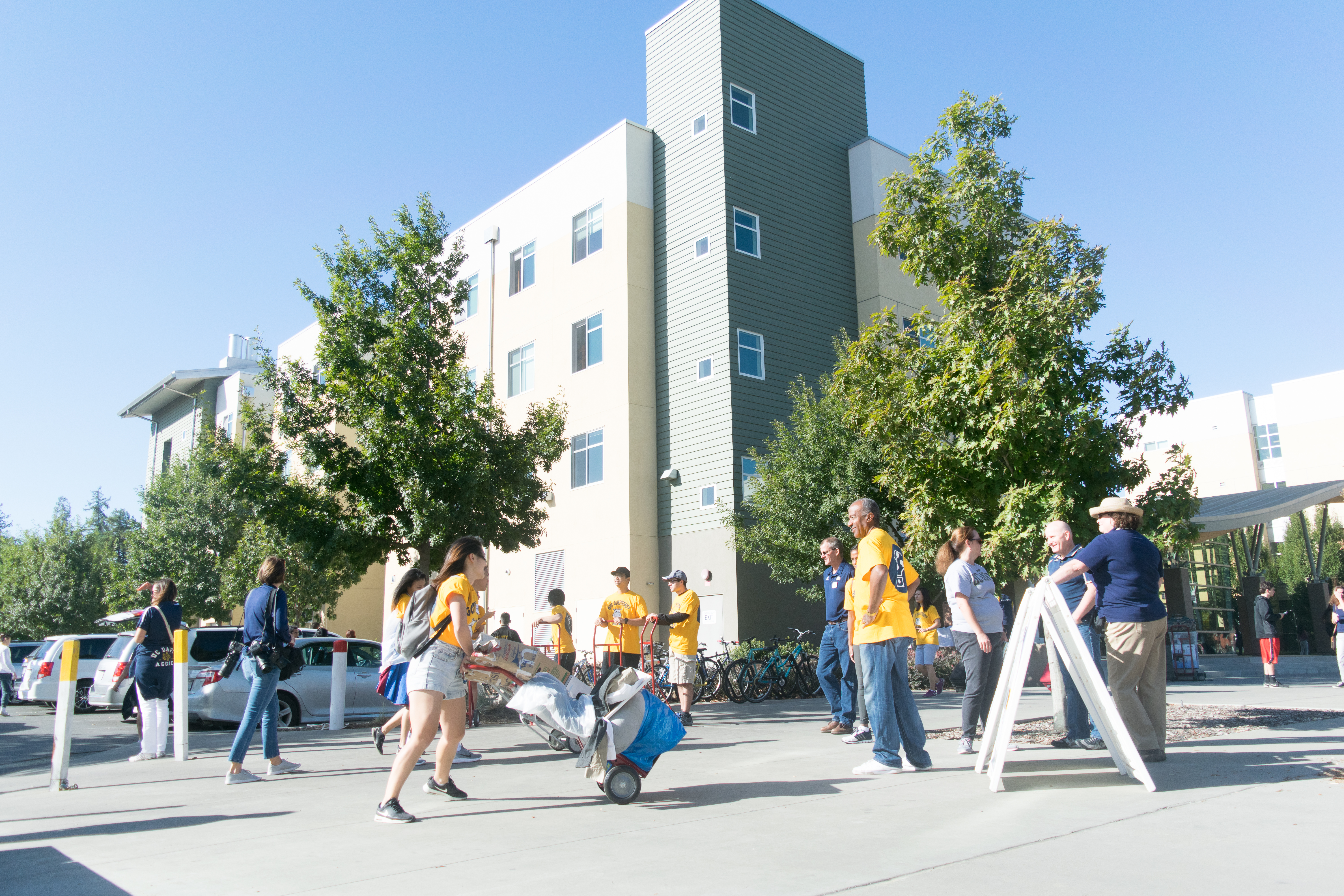 Number increases 8.6 percent from last year
UC Davis received a record number of applicants for Fall 2018, a total of 95,207 applications. This number reflects an 8.6 percent increase from last year.
According to the UC Davis website, 77,727 of these applicants are incoming first-year students and 17,480 are transfer students.
In both the freshmen and the transfer applicant pools, the percentage of in-state applicants increased. California residents applying to be freshmen increased by 10 percent and the number of in-state transfer applicants increased by 5.1 percent.
Among California freshmen applicants, 36 percent were from historically underrepresented groups such as African American, American Indian and Chicano/Latino, while 28.8 percent of transfer applicants identified as members of those groups.
In addition, 41.5 percent of the applicants would be in the first generation of their family to graduate from a four-year university, and 37.6 percent are from low-income families.
The data also showed significant growth in the number of African American applicants and Chicano/Latino applicants, increasing at 7.3 percent and 9.8 percent respectively.
"Without speculating too much, we hope that [the increase in applicants] reflects UC Davis' growing reputation as a great place to study and learn," said UC Davis News & Media Relations Officer Andy Fell in an email interview.
Fell also discussed how many students the school plans to admit, given the increase in applicants.
"More applicants may mean that the percentage of applicants offered admission will be a bit lower than last year," Fell said. "Not all of those offered admission will take up places at UC Davis. For comparison, last year we had 87,657 applications, including both freshmen and transfers, of whom 41,297 were offered admission and 9,257 enrolled in Fall 2017. Overall, we expect that Fall enrollment in 2018 will be about the same as in 2017."
To prepare for possibly greater numbers of students in the future, UC Davis is planning to update the campus Long Range Development Plan. This fall, the school opened the Tercero 4 housing complex and other facilities which includes dining halls, housing and the new Large Lecture Hall currently under construction.
The record-high number of applicants to UC Davis is part of the UC-wide applicant number spike. According to the University of California website, the UC system received an overall applicant increase of 5.7 percent from last year.
"We are thrilled by yet another record-shattering year of applications from freshman and transfer students who want to attend UC," said UC President Janet Napolitano. "The steady momentum of increasing application numbers underscores the university's standing as one of the best higher education institutions in the world."
Written by: Clara Zhao — campus@theaggie.org