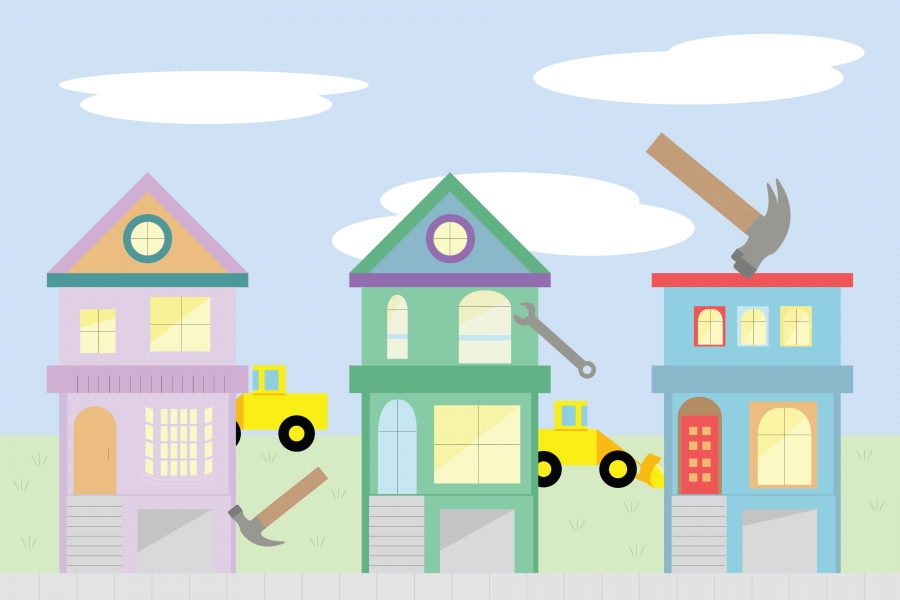 Open field near Covell, Lake set for housing project
On Wednesday, Jan. 10, the city planning commission met again to resume a discussion concerning the proposed West Davis Active Adult Community. The WDAAC has been planned and discussed since Nov. 2016 as developers and city planners work together to decide how to build the new community on the open lot on the north side of Covell Boulevard, across from Sutter Davis Hospital. In particular, the commission discussed the new Environmental Impact Report for the project, which has been made available to the public for comment.
"Going to city advisory commissions to get initial comments and going back through the commissions provides responses and shows how their initial comments have been reflected into the revised projects," said Katherine Hess, the community development administrator for the City of Davis. "As far as the site plan and concept have been concerned, we've been working with the applicant to increase recreational uses on the property and increase connectivity within the site."
The developers and planners have continued their joint efforts to ensure that, if built, the new community will be easily integrated into Davis as a whole. Though the WDAAC will mostly be open to people 55 and older, planners have allocated housing spaces for caretakers and younger, conventional families to take.
"Smaller ideas and concepts […] which are very important — that's what we're working on improving," said Dave Taormino, the developer and original applicant for the entire project. "It's the best location in Davis for this type of place — this type of housing."
Developers see the spot as an ideal area for an active adult community such as this one due to its close proximity to stores and markets and the convenient nearby transportation. Taormino also commented on the potential voting of the proposed project, mentioning the "Measure R" law.
"[Measure R states that the city and its people are to work together] to supply an adequate amount of housing to meet internal needs," Taormino said.
The measure essentially states that open or former agriculture spaces require citizen participation — or a public vote — if it is to be repurposed for urban or housing usage. Due to the fact that the open lot in question is an open space outside of city limits, the proposal must be voted on by Davis' general population before developers can move forward.
If the city council agrees with the plans made by city commissions and developers, the proposals could be passed as early as spring of this year and the WDAAC could be placed on the November ballot to be voted on by Davis residents.
"My thinking is that it will pass," said David Thompson, a developer for the WDAAC. "We don't want to take anything for granted […] but the need for senior housing in the community is growing exponentially relative to other age groups. And people have a need for affordable housing and market-rate housing — we're already seeing people having to leave to afford housing […] The population [is] going to be very fair and thoughtful about the vote. This type of housing is valuable."
Written by: Ahash Francis — city@theaggie.org