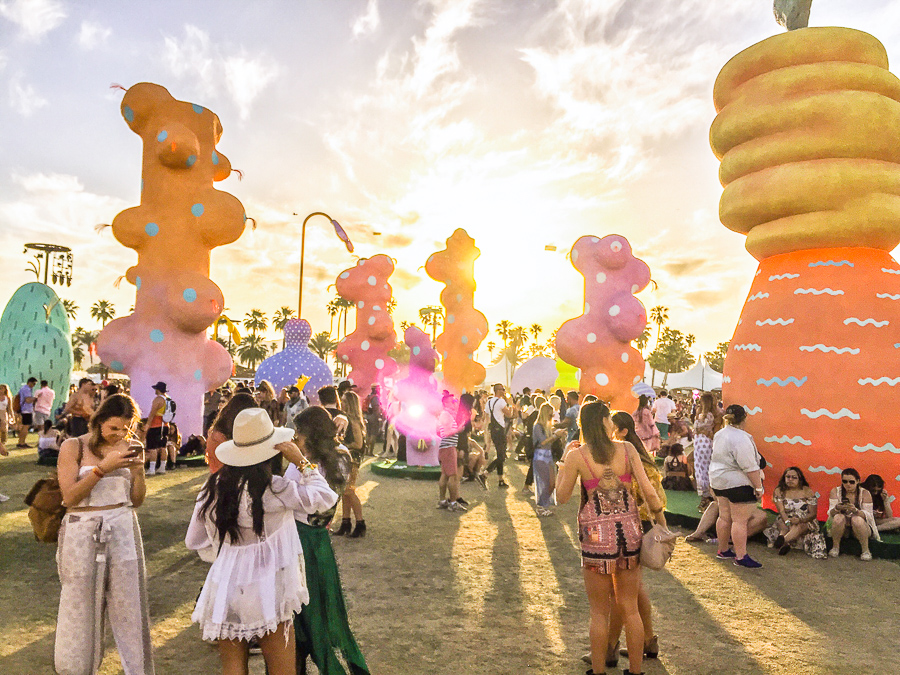 Breaking the bank for Beyonce
The Coachella Valley Music and Arts Festival is a phenomenon that can only be truly understood by someone who has experienced it firsthand. And no, that doesn't mean from viewing photos shared on Instagram or watching performances via a Snapchat story. There's a reason music festivals have acquired a cult-like following since the days of Woodstock. The idea of a carefree weekend filled with wonderful music, dancing, relaxation and fun is reminiscent of something out of a utopian universe. But festivals aren't exactly the same as they were in 1969.
Over the years, Coachella has evolved from a small indie-rock festival to a weekend-long, worldwide spectacle, now attracting high-profile headliners and celebrity guests. No longer simply a music festival, Coachella now upholds a certain level of cultural authority that exhibits status and taste. However, not only has the cultural magnitude of Coachella developed since the festival's inception in 1999, but the musical lineup itself has also undergone major transformations. Along with that, prices have skyrocketed, cultivating a somewhat exclusive group of attendees in those who can manage to afford a coveted Coachella wristband.
Set in the windy desert of Southern California, Coachella takes place over the course of two consecutive weekends in April. In comparison to many of its other festival competitors that only offer one weekend of admission, this alone shows the level of popularity Coachella has attained. And even so, Coachella tickets sell out fast. This year, a wristband with shuttle pass ran face-value at $504, making the Coachella experience one of the most expensive among North American festivals, according to Forbes. Unfortunately for most, once wristbands sold out, second-hand ticket vendors spiked their prices upwards of $700. And that's not to mention the price of a VIP wristband, $999 at face value. Over $500 later — not including expenses for housing, transportation, food and outfits — many bank accounts have taken a heavy hit. This poses the question of whether or not Coachella 2018 is really worth it in the end. Does the experience justify the investment?
To answer this question, let's discuss the lineup. The music! The real reason that thousands of patrons flock to the Coachella Valley each year and the basis that music festivals are founded upon in the first place. Each year, music festival lineups are left up for interpretation by festival goers. While some may not know a single artist over the course of the weekend, another could love each and every band. While some may love the lineup, others may find it lacking. This year, many Coachella veterans took to Twitter and other various online forums to express their disappointment about the lineup, due to its movement away from the festival's indie and folk rock roots and lack of musical diversity. In addition, there is significantly less electronic dance music than in previous years, this time being replaced by many R&B and rap artists. Headliners of the event include The Weeknd, Eminem and Beyonce, all extremely high-profile and mainstream performers.
So, is the lineup really worth it? That's still up to personal preference. In comparison to its festival competitors, such as Outside Lands, Lollapalooza, Firefly, Governor's Ball and Bonnaroo, the Coachella lineup is certainly moving in a different direction this year than it has in the past. But for those who aren't the biggest fans of this year's Coachella lineup, don't worry just yet. There is sure to be other great artists performing at different festivals over the course of the year for a cheaper price.
Written by: Sydney Odman — arts@theaggie.org