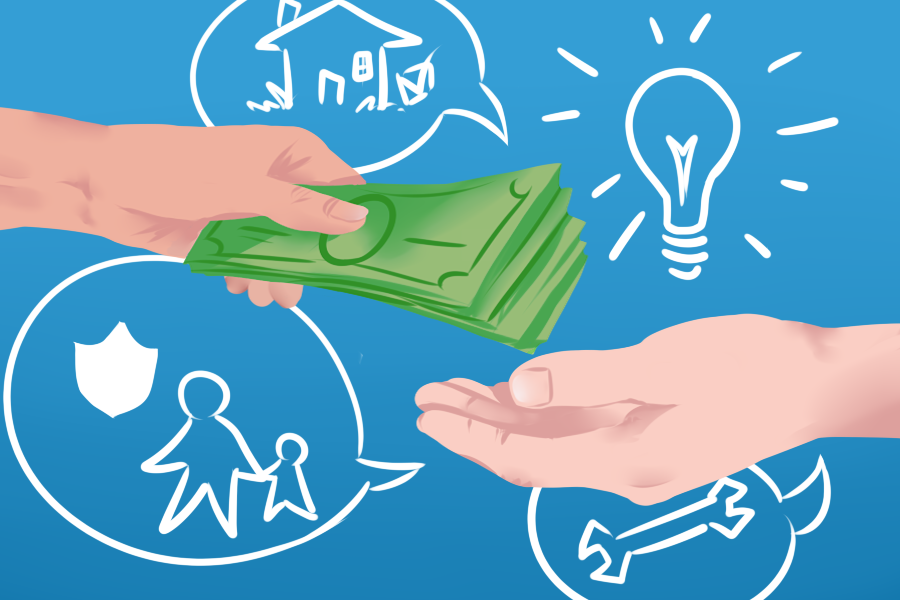 Grants to help with affordable housing, social services in Davis
The City of Davis is now able to provide around $800,000 to local groups that help with affordable housing and social services as part of a share with the federal Community Development Block Grant and Housing Investment Partnerships programs.
Kelly Stachowicz, the assistant city manager of Davis, explained that this has been an ongoing program.
"The Federal Housing and Urban Development Department has the Community Development Block Grants and the HOME Investment Partnership grants," Stachowicz said. "Davis has received both of these allocations for years, based [on] household income and population."
The CDBG dollars will allow for better infrastructure within communities as well as assistance with low-income households.
"Up to 15 percent can be spent on public service — money to local nonprofits to help low-income people," Stachowicz said. "10 percent is used on administration and the remainder goes to things like physical repairs or improvements at affordable housing communities, making ADA improvements to public facilities, etc."
Additionally, the HOME grants will assist with affordable housing projects.
"The most recent project assisted by HOME dollars is Bartlett Commons, the affordable rental housing development in The Cannery," Stachowicz said.
Lisa Baker, the chief executive officer for Yolo County Housing, said that they are still determining upcoming fund distributions.
"There is an application process for all those who are interested in applying," Baker said. "The applicant must be a qualified legal entity, such as a nonprofit organization. The services they wish to provide need to align with the city's adopted priority needs."
After requests are received, the staff will determine eligibility.
"Proposals will then go to the Social Services Commission for their consideration — ultimately, the recommendations will go before the city council in a public hearing," Baker said.
The process continues with a period for gaining approval.
"Once funding is adopted, the Annual Plan draft will also be available for a public comment period prior to final adoption," Baker said. "The adopted plan and proposed funding will then be submitted to the federal Department of Housing and Urban Development for approval."
Baker notes that this grant can affect those who have low incomes positively, as there are different people who can benefit from the agencies receiving grants.
"We are looking forward to receiving grant proposals from agencies who will be serving our high-priority, low-income residents," Baker said. "This can include the elderly, homeless, low-income families and others. It is important to remember that, for CDBG, only 15 percent of the total anticipated grant can be expended for services."
However, the CDBG and HOME programs have had declines in funds.
"Both programs were slated for elimination in the president's initial budget, but both are included in both the House and Senate versions," Baker said. "At this time, the United States has not yet adopted its final budget for the fiscal year that began on Oct. 1, 2017, so programs have continued under a federal Continuing Resolution. The City will not know its final budget amounts for either program until after Congress passes a budget or a year-long Continuing Resolution and the final is signed by the president."
As funds are limited, Stachowitz notes that the application process will be competitive.
"The city has a competitive and public process to decide who receives funding," Stachowitz said.
According to The Davis Enterprise, Mayor Robb Davis explained how the grants can serve those in need.
"These funds help local nonprofit agencies leverage resources to serve our lowest-income residents and address critical needs, such as hunger, housing and health care," Davis said.
The application period is currently open. For more information, resources can be found on the City of Davis' website.
Written by: Stella Tran — city@theaggie.org