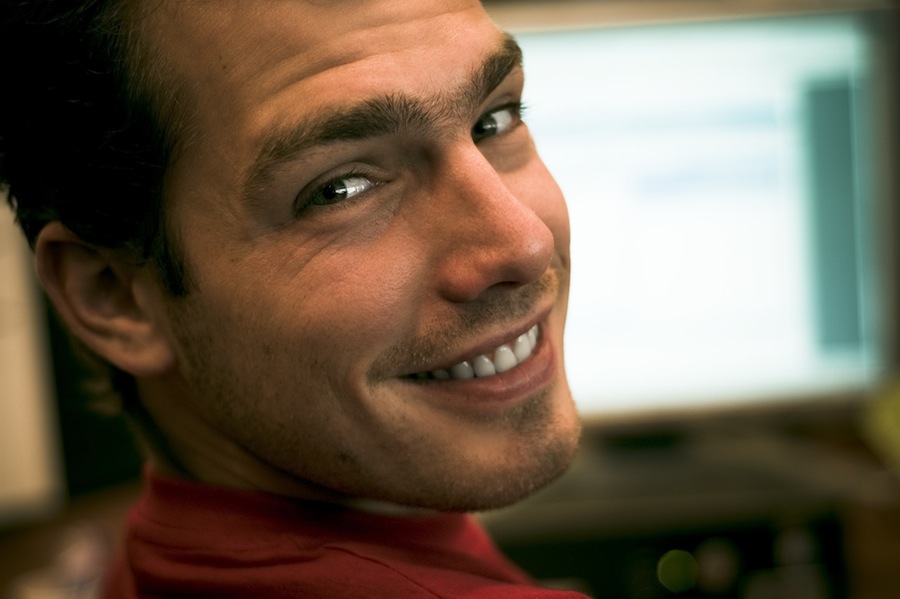 Advisors weigh in
There are many social pressures that contribute to an undeclared student's pondering as their deadline to declare approaches. What is the opinion of your family? Your friends? Your professors? Brenna Dockter, a first-year transition coordinator in the College of Letters and Science, has something to say about these familial and social tensions.
"For some students, that's really important," Dockter said. "Their family has ideas and that will influence their decision."
The social pressures of choosing a major seem to be widespread, indicating something not only about one's position in their family or social groups, but also in the professional world. Wendy Haws, an academic advisor in the College of Letters and Science, notes this immense stress on undeclared students.
"It feels like it's going to define your whole life," Haws said. "And that's one thing that we really work on, saying that your major doesn't necessarily equate to a specific career."
For second-year students who are currently undeclared, the deadline to declare is fast-approaching: 135 units completed. However, Dockter and Haws both encourage declaring during the 5th quarter (presumably this quarter) of enrollment. Their recommendation is not a random one, but rather one informed by research. Research done at UC Davis has indicated that declaring by the 5th quarter invites more positive educational outcomes, including on-time graduation.
On-time graduation is not the only advantage of declaring by the second year of enrollment. Immersion in major courses, relationships with professors and research opportunities number among the boons of being firmly rooted in a major.
"We want students to also get engaged with their major," Haws said. "With the material, with the faculty, with research opportunities. If you're waiting too late to do that, then you're just limiting the amount of time that you can invest in that."
Declaring a major is a benefit for technical reasons, too, according to peer advisor in the college of engineering and fifth-year mechanical engineering major Ryan De La Cruz Peterson.
"I knew who to go talk to," De La Cruz Peterson said. "Whether it was my major advisor or what deans I needed to go to, so I kind of already knew the resources that were available […] I think that made it easier."
But enough about the advantages to being declared. Haws, Dockter and De La Cruz Peterson, with research on their side, can attest to the logic behind being undeclared and the strengths it can cultivate within a student. Dockter addresses and protests the common misconception around the simultaneity of being undeclared and being academically behind.
"The research shows that students that come undeclared actually have slightly more positive educational outcomes than students who come declared," Dockter said. "They don't graduate later, they have a slightly higher GPA, so this is sort of earth shattering for some students to hear because […] there is this maybe myth out there that it's really bad to be undeclared and the research kind of shows the opposite."
What's more is the emotional and practical logic of remaining undeclared at the beginning of college. Many students declare majors for which they've never taken a topic-specific course, or majors of which they are unfamiliar with the applicable professions. Haws understands what a formative time college can be.
"It makes sense at this point in people's lives and developmentally to be exploring and figuring out who you are," Haws said. "It makes sense that you would also be exploring what your major is going to be as part of that process."
Dockter speaks to the expanding professional and academic awareness of early college students.
"In high school you're lucky if you know up to ten categories for professional careers," Dockter said. "When you get to college and there are over 100 majors at UC Davis to choose from, that just doesn't quite match. And so an exploration process has to happen. All students are doing it, it just looks different across the majors."
Dockter's last sentiment may be on the minds of UC Davis students in STEM fields especially. It's not rare to hear the tension between declaring a STEM major and remaining interdisciplinary, or exploring other fields, on such a balanced campus.
Pressures to accomplish prerequisites as a STEM major in which series courses are part and parcel of the experience can be a hindrance on maintaining a balanced schedule. While there are pressures to accomplish prerequisites, especially those in series' courses, in order to graduate on time as an engineering or chemistry major, Dockter, Haws and De La Cruz Peterson beckon to the GE requirements as a built-in liberal arts and exploratory path for all students.
"Students are fortunate to be at UC Davis because of our large and diverse GE requirement that they have to take no matter what their major," Dockter said. "So I feel like we've really set up the anatomy of the undergraduate degree to provide that interdisciplinary access to classes."
In spite of and in addition to these GE requirements, Haws encourages active and conscious academic exploration to all students. This doesn't mean avoiding the subject of majors, but rather making a plan and making choices to learn more about personal and professional aspirations. To do so, Haws and De La Cruz Peterson mentioned the Major Exploration Tool, which enables students to take a quiz based on their academic preferences. Haws has also developed a Fall Quarter freshman seminar to aid students in their major-discovery, which she hopes to evolve into a full class. To access more online major exploration, pursue Majors Card Sort Tool, What can I do with my major or degree? and Career Exploration by Interest Area.
For interpersonal support, students can join the SHCS' Career Exploration Group and take a Career Assessment. The Student Health Center also offers one-on-one career counseling while the Internship and Career Center offers advising. Finally, taking AMS 195: Careers & Identity in American Culture can lead major-unsure students in the right direction.
Haws, Dockter and De La Cruz Peterson each had heartfelt messages for exploring students. Ultimately, advisors are in the business of guidance, refusing to leave students alone in an undeclared state, whether they like it or not.
"We really value our students and were prepared to help them strategically explore, even if they already have a major," Dockter said.
Written by: Stella Sappington — features@theaggie.org