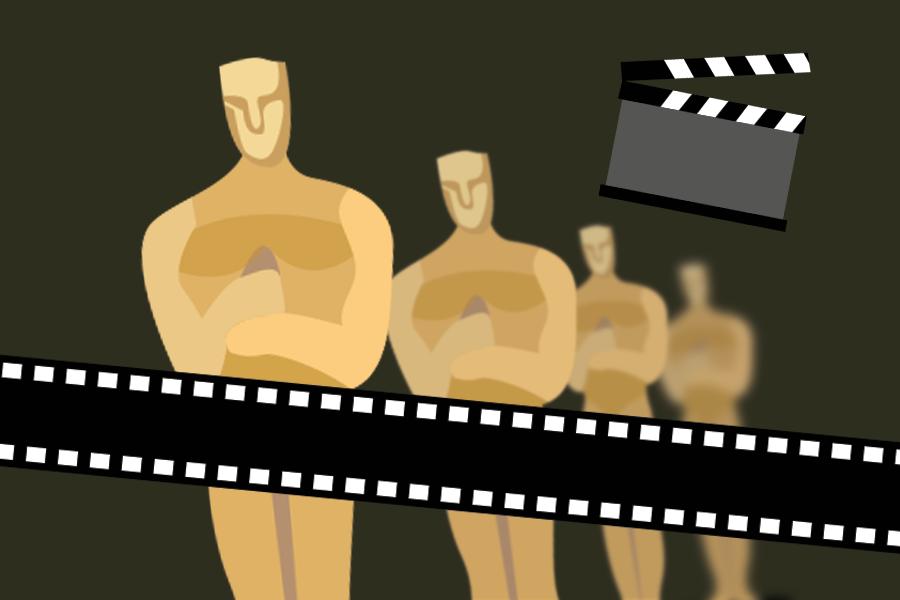 Those I think will take home Oscars
The 90th Academy Awards are around the corner and will take place at the Dolby Theatre in the beautiful city of Hollywood, Los Angeles — as usual, hosted by a male comedian with a talk show. This year's lineup of fantastic cinematic projects has worked up the greatest anticipation in Academy Awards history. Here are my winners for…
Best Picture: "The Shape of Water"
The big prize has never gone to a science fiction movie before. I feel that 2018 is the time. This film about loving monsters has received more nominations than any other film this Oscar season. It's been my personal favorite. However, it's hard to truly tell because of the amazing competition. "Call Me By Your Name" and "Phantom Thread" are also contenders to be on the lookout for across the board.
Best Actor: Daniel Day-Lewis
Allegedly, this will be Day-Lewis' final performance on the big screen. He's experienced immense success and received awards for his performances in the past, such as his leading role in "Lincoln." I think it's safe to say that his performance in "Phantom Thread" is no exception. Day-Lewis put us in awe with his character that portrays love and muse almost flawlessly.
Best Actress: Meryl Streep
The most awarded female actress in history might be adding another trophy to her collection considering her performance in "The Post." Streep's brilliant performance underlies the importance of the press and the role that it plays in our country. A strong female character as always, Streep stresses the importance of accountability in the face of criticism and resistance.
Best Director: Guillermo del Toro
Writer-director Del Toro put audiences at the edge of their seats in "The Shape of Water." This is the second film that Del Toro has received nominations for, with "Pan's Labyrinth" being the first. It is an amazing science fiction film that felt more like a drama. Del Toro's vision for the film leaves no wonder as to why he's a major contender this year. More often than not, the film with the most nominations wins best picture, but we will see.
Best Animated Feature Film: "Loving Vincent"
I'd like to believe this is the year Disney doesn't win by default in this category. "Loving Vincent" is the first ever fully painted movie. It is a tribute to one of the most well-known artists of all time: Vincent van Gogh. I hope the Academy will praise the film for all that it has to offer.
Best Original Music Scores: "Dunkirk"
A suspenseful feeling of rising tension that strays from the typical war movie score, "Dunkirk" gives us an unusual mix of manufactured sounds that builds intensity for every scene. "Dunkirk" is set in the midst of WWII, but its modern score works surprisingly well.
Best Original Screenplay: "Lady Bird"
A film about coming of age and finding yourself is the perfect opportunity for a good screenplay. "Lady Bird" is heartfelt, relatable and uplifting — a great choice for the Academy. "Lady Bird" was one of the most unexpected films of the season, and this is a wonderful moment to fly above the radar.
The Academy Awards are no stranger to surprise and watching them in all their glamour and opulence is a surreal experience. The Academy Awards are scheduled to air March 4 on ABC at 5 p.m. PST — hosted by Jimmy Kimmel.
And the Oscar goes to…
Written by: Josh Madrid — arts@theaggie.org