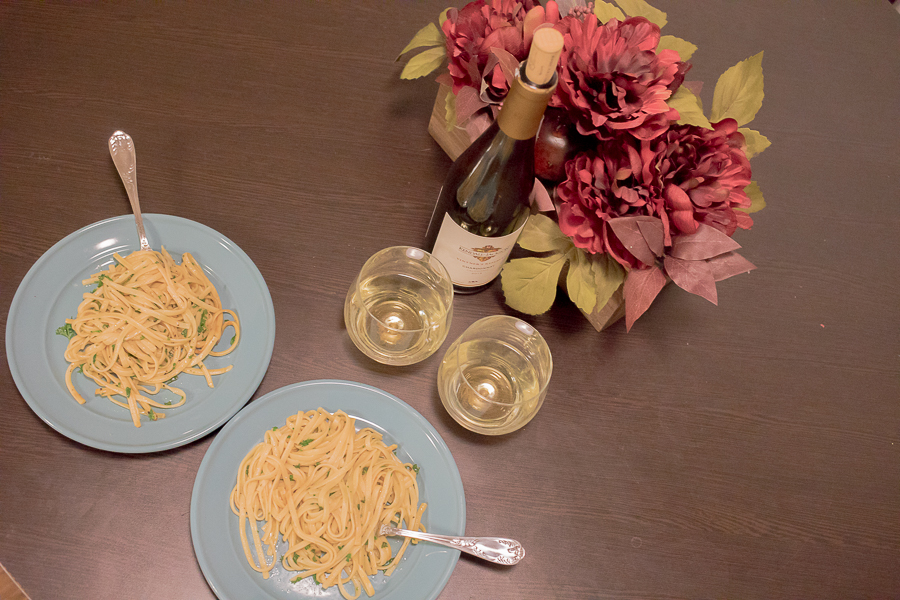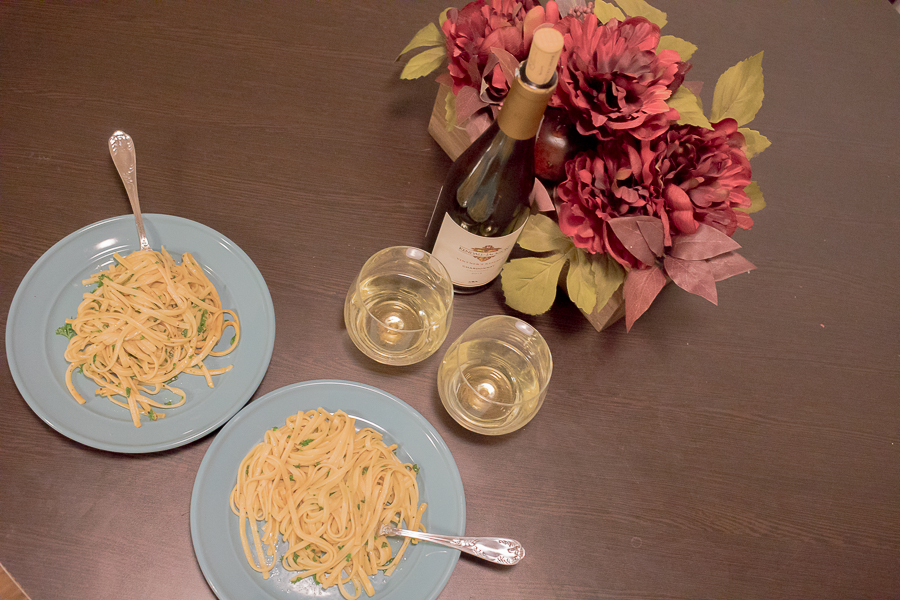 Whether attached at the hip or partnerless, this meal leads to the impossible: Valentine's Day enjoyment.
That's right, Valentine's Day is just around the corner once again. For some, this Hallmark holiday is a time to lament the lack of a relationship, and yet for those in relationships, it can prove to be just as vexing to try and meet the expectations of your partner. Either way, it seems we can't win — but what we can do is make a potentially troublesome evening into a fun and delicious one. Here is a four-course dinner to rescue your lonely night or, better yet, wow your lover.
To begin we have Tuna Tartare. Tartare, ceviche, carpaccio, whatever you want to call it, this dish has all the elements of an incredible Valentine's Day meal. Not only is it tasty, but it's also elegant and easy. There's no cooking involved in this dish, just high quantities of lime juice. The acidity of the lime "cooks" the raw tuna, creating a stunning texture and unforgettable taste. Martha Rose Shulman's New York Times recipe covers all the bases, and all that's left for you to do is toast some thin slices of baguette and pile the bread crisps high with the tartare as you start your evening with a bang.
After the tartare, we have David Lebovitz's Winter Salad. Topped with pecans, pears and gorgonzola cheese, this recipe is unsurprisingly perfect for the winter season. Toasting the pecans provides a satisfying crunch and a smoky-sweet aftertaste, which is nicely followed by the salty blue cheese and sweet pears. Needless to say, this simple salad will take your tastebuds on a pleasing roller coaster that neither you nor your partner will soon forget.
For the all-important main course, it has to be something delicious and unforgettable. Ribeye easily meets this criteria. This incredible cut of meat has plenty of sought-after fat marbling as well as an incredible texture when cooked rare or medium rare. With ribeye being on the pricier side, any steak can be used for the entrée. However, if you really want to spoil your Valentine, this cut is for you. Mark Bittman's sauces in this recipe are optional — and in my opinion, overkill. But what you should be serving with this steak is a nice bottle of red wine. That will have your night headed toward perfection.
With the main course behind you, your night is winding down and your belly is full of delicious food and drink — what could possibly make this dinner better?
Chocolate. Chocolate Mousse to be exact. It is Valentine's day after all, and there aren't many foods on this earth sexier than chocolate. Not only is it an aphrodisiac, but it's simply delectable as well. If you pull this out of your hat, then you've truly won the evening. Layered with air bubbles, Matty Matheson's velvety recipe is surprisingly easy to whip up and sure to impress. With this exclamation point on your evening, you can be assured that you won't dread another Valentine's Day ever again. In fact, you just might begin to relish them.
Written by: Rowan O'Connell-Gates — arts@theaggie.org