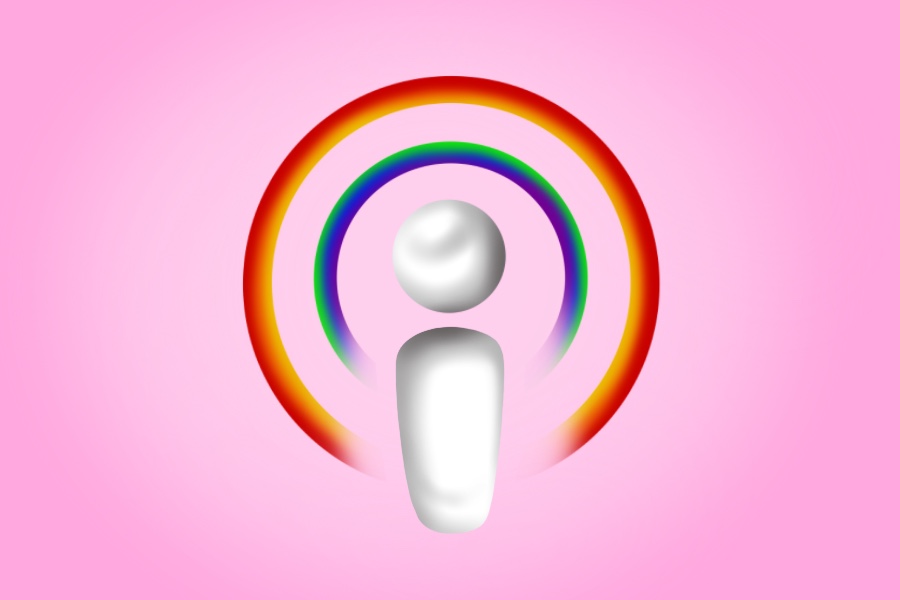 A list of notable gay podcasts
With so many podcasts out there to get addicted to, I couldn't help but wonder: Where are the gay ones? Podcasts are a great at-home and on-the-go companion that can make you laugh, cry or both — sometimes at the same time. They cover everything from short and sweet comedy and topical conversations to historical retrospection. Here's a few podcasts that I think you might like — in no particular order.
"The Savage Lovecast"
A sex-advice columnist on the side, gay podcaster Dan Savage focuses most of his time on answering calls from frustrated lovers. His show centers around sexual and relational problems that can use an objective opinion. The couples that call into the show are of different kinds — we all have problems regardless of the labels we stick to our relationships. There are complications in every relationship out there, and Dan Savage has heard it all. There's a lot to learn about love and relationships, and it doesn't hurt to have a knowledgeable man whispering some advice in your ear from time to time. "The Savage Lovecast" is a witty and sharp listen for anyone.
The Love Bomb
Nico Tortorella is all about explosive love in his podcast "The Love Bomb." The star of TV show "Younger" invites "humans that he loves" to his show to talk about what love means to them. This light conversational topic never fails to brew interesting responses and perspectives. He has interviewed familiar names, such as his co-star Hilary Duff and YouTube sensation (and his ex) Kyle Krieger. LA-based Tortorella also provides interesting insight into the industry and how love is portrayed on the big screen. Tortorella is a great advocate of self-expression and self-worth, which makes for a great, uplifting podcast.
What's the Tea?
RuPaul's podcast, "What's the Tea?" covers all the bases, from drag to Golden Girls to politics. RuPaul is a hilarious, shade-throwing icon with a microphone in one hand and a cup of tea in the other. She is regularly accompanied by Michelle Visage along with a featured guest each podcast. Past guests have included Lady Gaga and Vanessa Williams. This is a great source for current gay culture and entertainment.
Making Gay History  
I did say podcasts can make you cry, didn't I? Making Gay History is a collection of interviews done by Eric Marcus to document LGBT activists and icons that have contributed to gay civil rights movements. Older (but still very relevant) influencers like Sylvia Rivera reveal what life was like for a transgender woman in New York in the mid 20th-century. Ellen DeGeneres, a more well-known name nowadays, talks of the historic turning point when non-heterosexual couples were first shown in television. This podcast enshrines the history of LGBT activism and the long journey that has led to where we are now.
Written by: Josh Madrid — arts@theaggie.org