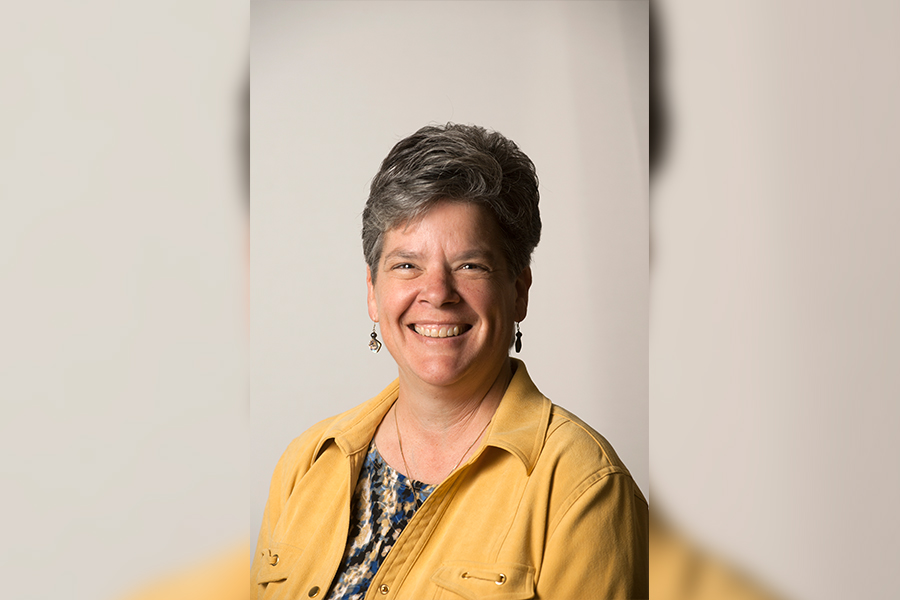 New leadership for division of finance, operations and administration
Effective Jan. 1, Chancellor Gary May announced his appointment of Kelly Ratliff — the former senior associate vice chancellor of finance and resource management as well as the interim vice chancellor — as the vice chancellor of finance, operations and administration. May described Ratliff as displaying an effective stewardship of university resources.
"Since I arrived in August of last year, Kelly has taken solid steps to make sure our finances are in sound shape," May said via email. "She has a good eye for managing complex budgets while making sure our priority remains on making UC Davis a safe and rewarding experience for our students, faculty and staff. We already have a great dynamic."
Ratliff has worked at UC Davis for 30 years, first in the veterinary school in an administrative position before moving to the budget office.
"I had a series of increasing responsibilities in the budget office and then I was serving as the senior associate vice chancellor — perhaps for the last five years for budget, accounting, finance and different functions of it," Ratliff said. "But it's sort of been just a steady career progression — UC Davis has been a great place to build a career."
Prior to her current position, Ratliff held a direct responsibility over budget, accounting and institutional research. Upon serving as the interim vice chancellor since May of 2016, however, her duties have expanded to include human resources, facilities and university buildings.
"That was the big scope change, but that really happened when I assumed the role as interim," Ratliff said. "Now that I'll be permanent, I'm going to be able to replace my former position [and] bring in someone who can more carefully focus on the finance and budget aspects and really let me focus even more of my time on the HR and physical parts of the campus. Our vision for the division is we strive to make the university better every day."
Sarah Mangum, the academic budget and policy director, worked with Ratliff before her appointment as vice chancellor, and described Ratliff as having a strong work ethic.
"She also really supports work-life balance with her staff and team that she works with," Mangum said. "She has a very collaborative approach and style and builds relationships very well. I think there is a big emphasis on transparency and wanting to be available to have conversations, attend committee meetings and whatnot. [She's] interested in being able to meet with faculty, students, anybody on the campus community, really."
Jason Stewart, the assistant director of Institutional Support and Enrollment Management, also worked closely with Ratliff.
"Kelly works really well with others [and is] able to try to see this place from all different perspectives," Stewart said. "There's times when we're trying to think about all students, all faculty, all staff and how certain decisions we're making will impact them or how will this impact this office versus that office. She's always tried to be aware [of] what the impact will be on different types of stakeholders."
Ratliff's responsibilities have many different focuses. She has regular interactions with the Council on Student Affairs and Fees and hopes to look to student groups, such as ASUCD and the Graduate Student Association, to understand students' needs and concerns.
"Listening is absolutely critical," Ratliff said. "Really, I do a lot of listening, connecting and problem solving. I think those are the things I bring to the position the most."
So far this year, Ratliff has been working on a few major projects, including customer service and space and quality of facilities. Construction on new study spaces and classrooms will span over the course of the next few years, as will renovations for current facilities.
In her division, Ratliff works with finances and facilities, but also strives to maintain good relationships with her coworkers. Stewart described Ratliff as someone who ensures that people don't lose sight of key principles, emphasizing that transparency and communication are crucial.
"She always sort of challenged us to make sure whenever we're writing or when we're creating documents to be able to distill it so that people can understand it," Stewart said. "She's very good at communication, she's very good at working with other people, with listening to other people, hearing their point of view and I think that all of those things make her a really, really good person for this job."
Written by: Kaelyn Tuermer-Lee — campus@theaggie.org