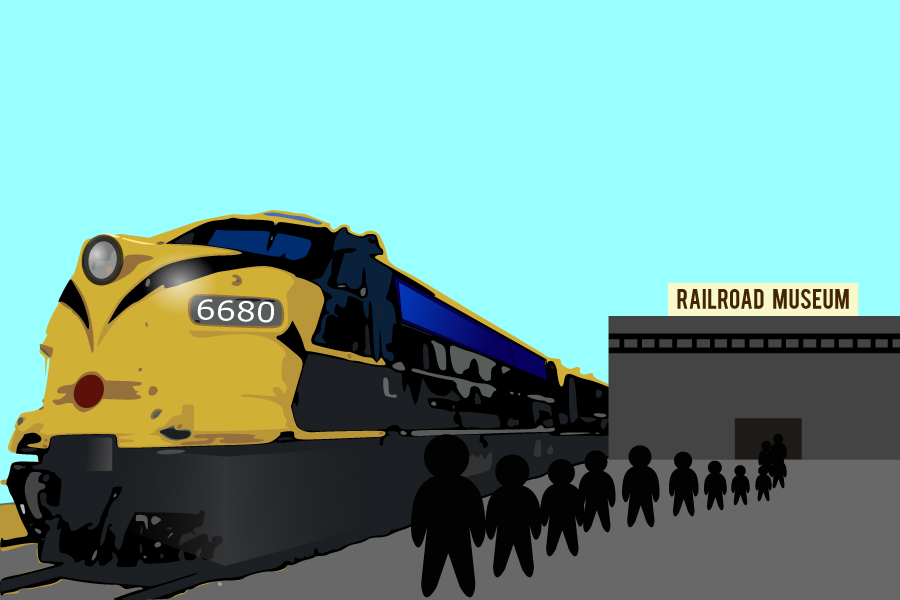 Free or discounted admission for all ages
Over two dozen Sacramento area museums offered free or discounted admission for the city's annual Museum Day on Feb. 3.
The event was coordinated by Sacramento Area Museums and Visit Sacramento. The event was sponsored by Sutter Health and California Family Fitness. FOX40 and Studio40 Live, KSEG 96.9 FM, 106.5FM The End, Outword Media and Sacramento365 provided media coverage of the event.
"Our continuing goal for Museum Day is to introduce the community to the amazing array of arts, culture and museum offerings available in the greater Sacramento region," said Sacramento Area Museums chair Lynda Walls.
Sacramento Area Museum officials warned the public about how busy they expected the day to be, but some left disappointed about the crowds.
"I'd rather just pay admission tomorrow and beat the crowds," said Julie Aguiar, a Sacramento resident and Museum Day visitor. "I didn't realize how crowded it was going to be."
Some destinations offered special exhibits and activities. Sacramento History Museum offered an interactive gold-panning activity for kids. Powerhouse Science Center Discovery Campus guests experimented with some of the hands-on engineering design activities offered in Design Lab and saw live critters and insects up close in the Nature Discovery Area.
"I went to the Crocker Art Museum in Sacramento," said Fran Keller, a professor of biology and zoology at Folsom Lake College and a Davis resident. "I stared at art for over three hours — brush strokes, paintings — so wonderful. But what excited me most [were] these dishes from 1740 with beetles and other insects on them."
Several local restaurants, such as The Firehouse Restaurant, Ten22 and Steamers Bakery and Cafe, offered guests with a Museum Day sticker a discount of up to 25 percent off their bill.
Sacramento Regional Transit offered free rides on all buses and light rail trains for those with a SacRT Museum Day flyer.
"I wish museums were free every day," said Danielle Bond, a Marysville resident. "I think it'd really good for community education. It's disappointing museums are only available to those with a disposable income."
Some venues, such as the Sacramento Zoo and Fairytale Town in Land Park, offered half-price admission rather than free admission due to their proximity to residential neighborhoods and the need to offset parking costs.
Regular admission can be upward of $10 for popular museums such as the Crocker and the California State Railroad Museum. Most museums regularly offer discounts for students, children, military and seniors.
Officials estimated 68,469 people attended Museum Day this year, with the most-attended locations being the California State Railroad Museum, Aerospace Museum of California and the Sacramento Zoo. In 2017, officials estimated 43,262 people attended the event. In 2009, Museum Day attracted more than 80,000 visitors, the most ever.
Sacramento's Museum Day convenes annually on the first Saturday of February.
Written by: Dylan Svoboda — city@theaggie.org