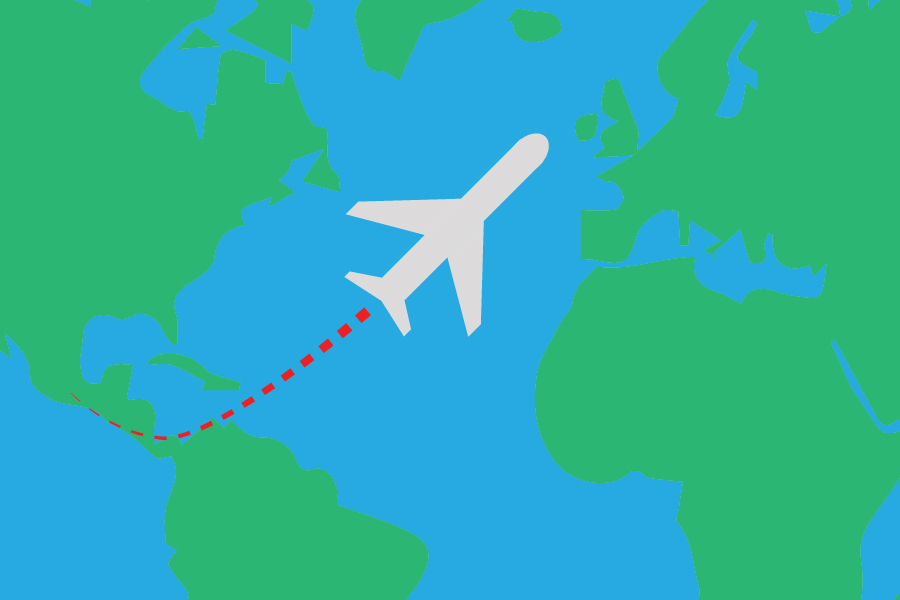 Sacramento International Airport pushes for new lounges, incentives for nonstop airlines
Sacramento International Airport will be revamping its programs and facilities, procuring new lounges and incentives for nonstop airlines to provide flights to destinations like Europe. Since the Board of Supervisors approved the incentive program on Jan. 9 for its 2018 agenda, the airport is pushing to provide more beneficial services to travelers.
Laurie Slothower, an airport spokeswoman, mentioned that the airport has been looking for new ways to provide and improve its programs. Ever since 2003, the airport has had an incentive program to add enhanced-landing fee waivers that are up to $400,000 in marketing support for international flights.
"Sacramento International Airport is continually advocating for new destinations, new carriers and additional carriers into markets where only one airline flies," Slothower said in an email interview. "Offering economic incentives and marketing support to make new routes successful is one way to do it."
Seth Kaplan, a managing partner of Airline Weekly, explained how nonstop flights would be appealing for businesses.
"For businesses, in particular, there is an ease of doing business that goes along with having a nonstop flight," Kaplan said. "Time is money for businesses — if they're able to fly directly to a city in Europe, they're going to find it a lot more attractive. They're more price-sensitive for a nonstop flight, rather than a connecting flight, rather than connecting somewhere or driving to San Francisco or Oakland for a nonstop flight. That's a huge benefit."
According to Sacramento Business Journal, John Wheat, the county's airport director, stated that low-cost carriers like Condor and Norwegian Air Shuttle are planning to expand their flights.
"We've seen that growth mount in the last year and a half, and they're also coming into secondary cities like Sacramento," Wheat said.
The airport is considering a wide range of opportunities.
"It's not just Europe: There are enhanced incentives for intra-California domestic routes, too," Slothower said in an email interview. "Our customers have requested transatlantic and transpacific service. When we see an opportunity, we do our best to make a business case for it with the airlines."
Air service development is able to gain profit by gaining traction for different airlines.
"Waiving landing fees is not enough to get an airline to offer service if they aren't enough passengers willing to buy tickets on a regular basis," Slothower said.
Kaplan described the logistics of the airport providing international flights.
"They have to make the case convincingly using data," Kaplan said. "It's typically what airports do. Airlines do their own analysis but airports will help them understand more about the community, like the kinds of local businesses that would use the new flight, [such as] a particular company that travels a lot to Europe, let's say. They'll try to educate the airlines about that from the perspective of the airport."
In addition to pushing for nonstop flights, the airport is currently looking for developers to implement new lounges. The deadline for submissions is March 16.
"If a developer or developers apply, proposals go through an independent evaluation and selection process which concludes when the selected proposal is approved by the Sacramento County Board of Supervisors, most likely in summer 2018," Slothower said. "It is unknown when the facility would be completed."
Slothower added that airline lounges could be beneficial to the airport.
"An airline lounge could offer a variety of services: complimentary food and beverages; a private bar; a quiet area to for business travelers to work; comfy sofas and chairs," Slothower said in an email interview. "Any passenger can use it if they pay the fee. It is up to the developer to select a menu of services and the fee."
The new lounges and destinations could also offer new travel amenities to customers.
"Many customers tell us they would rather fly out of Sacramento International Airport than competing airports, because Sacramento International Airport is so easy to use," Slothower said in an email interview. "We hope to increase the number of passengers flying out of Sacramento International Airport, offer customers more destinations to fly to, and surprise and delight customers with the services offered by a new common-use lounge."
According to the air service proposal, which was approved Jan. 9, the airport considered the customers' best interests.
Written by: Stella Tran — city@theaggie.org