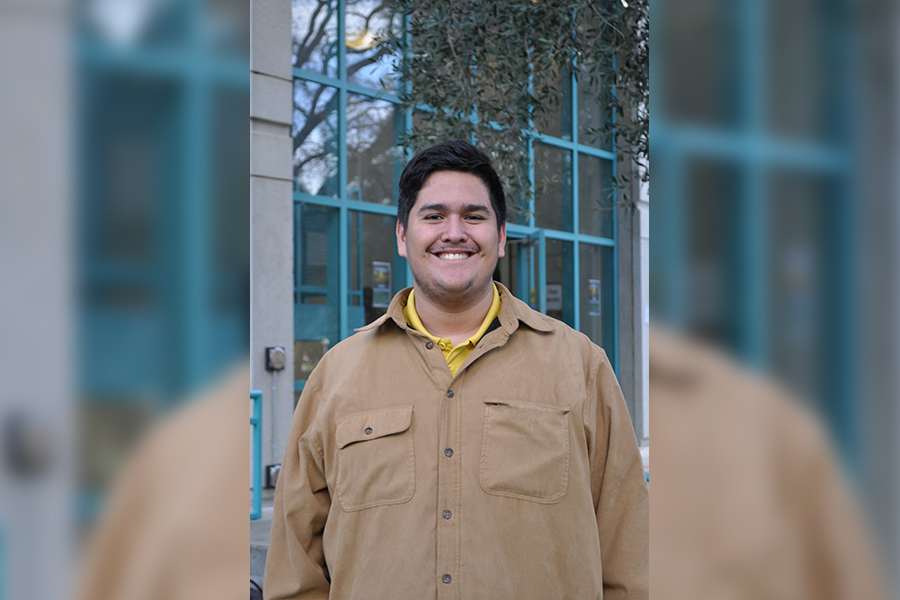 Rodriguez sought to increase resources for renters in Davis
ASUCD Senator Marcos Rodriguez was elected to the ASUCD Senate in the winter of 2017. A third-year political science – public service major, Rodriguez's major platform was increasing resources for renters in Davis.
"Senator Rodriguez has been a spectacular senator who not only completed steady work on his platforms but also advocated fiercely for his passions and communities on the table," said ASUCD President Josh Dalavai.
Over the summer and early fall, Rodriguez was in charge of organizing Housing Day for ASUCD's Housing Advising for Undergraduate Students unit.
According to Rodriguez, while his initial intent was to work with HAUS to create advising opportunities for students to discuss their resources for housing, he ended up working closely to organize Housing Day, which helps over 1,000 students search for housing options each year.
"[Rodriguez] was most prominent and consistent on the table for helping Lauren, the unit director for HAUS, ensure it was a success," said third-year communication major and interim senator Shaniah Branson. "This including tabling, publicity and ensuring they had all necessary resources."
For the remainder of his term this quarter, Rodriguez said he hopes to keep working with HAUS to start remodeling the structure the unit is run with. He believes this will enable the unit to start advising operations.
Rodriguez has also been involved with ASUCD's Housing Taskforce, a joint task force to address the housing crisis in Davis.
"What I have done here is helped on remodeling the model lease that ASUCD sells which encompasses a list of protections for student renters," Rodriguez said. "My latest project has been working with people from Senior Living Homes to open up housing options there for students in exchange for services like maintaining the property."
The senator describes himself as a hands-on person when working with his units. In the fall, he worked closely with the Entertainment Council to help create its sponsorship form for Lawntopia. Additionally, he assisted with making changes to hiring policies in ASUCD bylaws to help units.
"I love working with units," Rodriguez said. "They are the bloodline of ASUCD, and that is where you can create the most long term changes that affect student lives. I have been with the association three years, and I can proudly say that ASUCD units have some of the most spectacular role models for strength [and] persistence and [the] strongest desire to see their unit succeed."
In the future, Rodriguez said he hopes to work in one of ASUCD's units or volunteer his time in a unit.  
"I have known Senator Marcos Rodriguez for all my time in the association," said Ethnic and Cultural Affairs Commission chair Julienne Correa. "He has dedicated much of his efforts to his units and committees. His work for Housing Day reflects his passion to collaborate and continue building connections within ASUCD as well as providing for students."
Written by: Clara Zhao — campus@theaggie.org