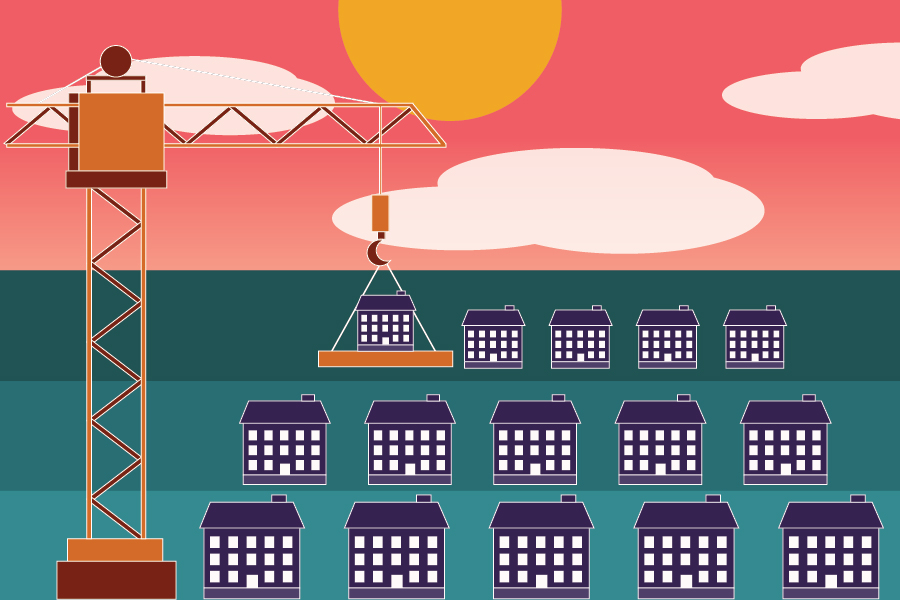 Proposal for 1,000 tiny homes in Sacramento
Darrell Steinberg, the mayor of Sacramento, proposed building 1,000 tiny homes in the next three years to address the homeless crisis in Sacramento.
"On any given night, there are about 4,000 homeless people and, sadly, half of them are outside because of no fault of their own and because of lack of shelter and affordable housing," said Bob Erlenbusch, the executive director of Sacramento Regional Coalition to End Homelessness.
Jaycob Bytel, the deputy chief of staff of external affairs and the acting director of communications, also recognizes the urgency of this issue.
"We have spent the last year amassing unprecedented new levels of resources to provide assertive outreach, case management, health services, shelter, and we have had some success," Bytel said. "Housing is going to be the big focus of 2018."
Mayor Steinberg also emphasized in a press release the need to address the homeless crisis with urgency,
"This [2017 Homelessness PIT count] report is a call to action — no excuses, no boundaries — the only thing that matters is to dramatically reduce these numbers," Steinberg said. "Let's get at it."
The tiny homes project proposed by Steinberg is targeted toward building 1,000 small homes to provide shelter to the homeless population in Sacramento.
"Our requirement is that the rooms have a secure roof, a door, plumbing, electricity and dignity," Bytel said. "They provide dignity to the people staying in them, so there may be variations on the 300- to 400-square-foot home idea. We want to know what is the best way to get from where we are today to 1,000 over the next three years."
Erlenbusch expressed his concern over the project being a permanent housing solution for the homeless.
"About 1 to 2 percent [of the homeless population] are so severely mentally ill or claustrophobic that they just can't be in four walls," Erlenbusch said. "If you can't place your mom or dad in there for the rest of their lives, then don't propose it as a permanent solution."
Bytel, however, referred to the cost of permanent housing as expensive.
"We recognize that building traditional permanent housing is very expensive and it's very slow, and the problem on the street is now — and it's real," Bytel said.
The 2017 PIT estimate of 3,665 individuals in Sacramento County experiencing homelessness on a nightly basis shows a substantial increase compared to previous PIT estimates. Overall, there was a 38 percent increase in total homeless from the 2015 PIT.
According to Erlenbusch, homelessness and hunger are not just experienced by the general public, but college students as well.
"Take the UC system, for example, report last year — 5 percent of [the] student body,  about 250,000 students, are homeless," Erlenbusch said. "48 percent of undergraduates and 25 percent [of] graduates go to class hungry. They are food insecure. Homelessness and food insecurity are huge issues for college kids."
Written by: Rabiya Oberoi — city@theaggie.org