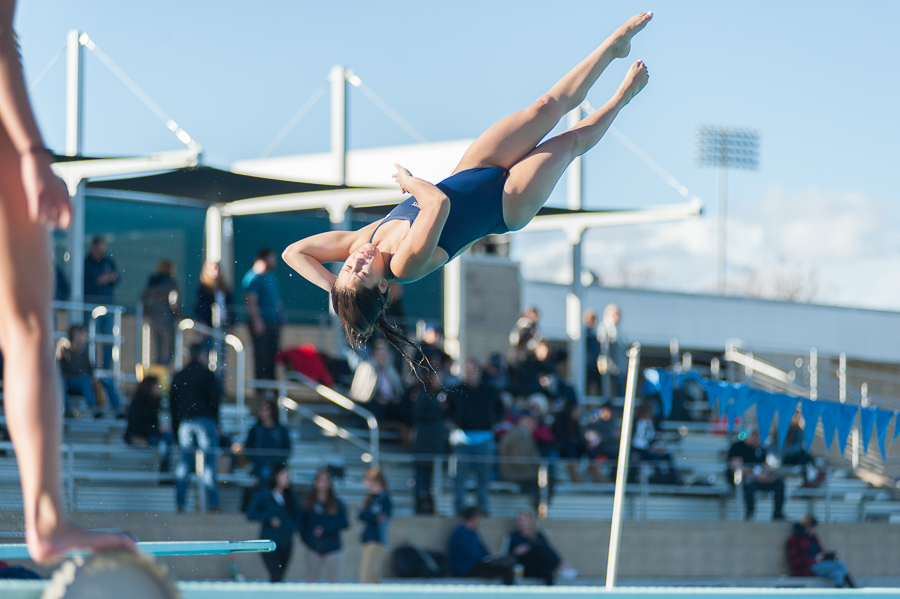 Swim and dive team makes big jump from fifth to third place on last day of MPSF championship  
Throughout the first three days of the Mountain Pacific Sports Federation Championships, the UC Davis swim and dive team held onto a stagnant fifth-place standing. However, on the last day of the competition, the Aggies pushed their way up to third place overall from a collection of impressive performances from the team in Monterey Park, Calif., finishing with 489 total points. Hawai'i (848) and UC Santa Barbara (643) finished first and second, respectively.
In the second final of the night, junior Solie Laughlin defended her league title in the 200 backstroke with a new MPSF record time of 1:55.22, her third successful MPSF title defense since her freshman year.
Sophomore Jamie Pincin came in third in the 100 freestyle with a time of 50.41 while senior Ali Sena came in 18th with a 51.52 time. Pincin and Sena finished sixth and 18th, respectively.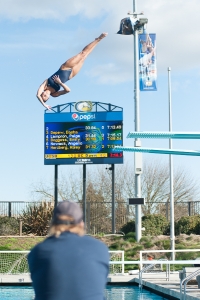 The 200 breaststroke became the Aggies' biggest performance, adding 34 points to the team's total. Junior Kristin Schumann came in third in the 200 breaststroke, earning her first NCAA "B" standard time (2:14.91) of the 2017-18 season. Freshman Kyla Leacox also advanced to the championship round, finishing seventh with a time of 2:19.26. Leacox earned the 10th spot in the UC Davis top 10 list for the competition. Sophomore Tori Kaleta earned a spot in the consolation final, finishing 11th with a 2:19.64 time.
In the 200 fly, the last individual swimming event of the night, junior Nina Gonzalez earned third place overall with an impressive 2:01.18 time, now ranking third overall in the UC Davis top 10 list. Junior Eva Chung finished eighth (2:05.10). In the consolation final for this event, sophomore Olivia Smith came in first  (2:03.89), sophomore Cora McClelland came in 12th (2:04.85) and freshman Laura Lampron finished 16th with a time of 2:07.97.
For the diving portion of the competition, held at the Rose Bowl Aquatics Stadium in Pasadena, Calif., it was senior Angelina Proshak who finished fifth overall in the platform event with a score of 211.45, earning her second place in the UC Davis top 10 list record books for the platform. Freshman Katie Truong earned the second highest score by an Aggie on the season (198.90), placing her ninth overall. Juniors Inessa Toropov and Jessica Fernandez finished 12th (187.10) and 15th (174.40) respectively, while senior Ani Vemury finished 16th (166.50) and freshman Amanda Chau in 18th (157.25).
Written by: Ryan Bugsch — sports@theaggie.org